Official: Hanga leaves Barça and is one step away from Madrid
The Barça team announced this Friday their separation from the Hungarian forward (1.99 m and 32 years), who had one year left on his contract.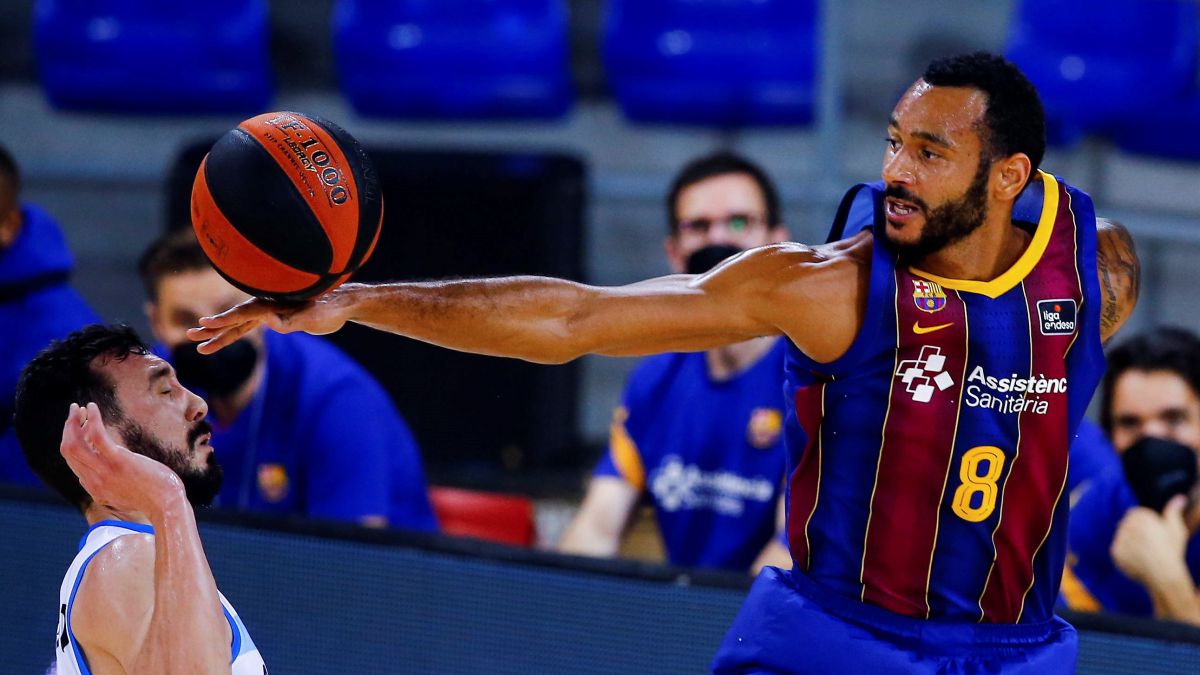 Adam Hanga is now officially a free player. Barcelona announced this Friday the separation from the Hungarian forward (1.99 meters and 32 years), who had one more year left on his contract, until 2022, after four seasons and 276 games in a Barça team that will compensate him for this abrupt exit.
Hanga's next step is to be introduced as a new Real Madrid player for the next three seasons. It is the fourth signing of the white club, which would close its squad pending the renewal of Jaycee Carroll.
Arrival at Barça
Hanga has always shown an impeccable attitude and maximum dedication, a very versatile forward, with a great physique and who has been able to act as a base without being one during many phases of the last two seasons to cover a team need. Although his contribution was greatly reduced with the arrival of Sarunas Jasikevicius to the bench: he played only 7:39 in the semifinal of the Final Four and 0:07 in the title match against Efes. His average minutes in the Euroleague regular season fell from 20:15 to 16:50.It must be remembered that the Hungarian arrived in Barcelona in 2017, after an economic agreement with Baskonia that amounted to around 400,000 euros of transfer and included some added consideration, because the club chaired by Querejeta had matched the culé offer in the score: three years for 2.5 million euros gross per year.
In 2019, two years later, the player agreed to sign a new contract until 2022 and another optional campaign in exchange for a significant reduction in his salary that helped the entity to undertake reinforcements, for example, those of Mirotic and Higgins that summer.Four signings
Hanga is the white team's fourth addition for next season after French guard Thomas Heurtel (32 years and 1.89m), American combo Nigel Williams-Goss (1.88m and 26 years) and Guerschon Yabusele. The French power forward (25 years old and 2.02 m) will fill the gap that Usman Garuba will most likely leave: the white youth squad is aiming for the first round of the draft and the NBA will be his destination in the 2021-22.
academic year.
Photos from as.com