Official: Fran Gámez, first signing of Real Zaragoza
The right-back has signed for two seasons after terminating with Mallorca. It will be presented tomorrow, Friday from 12:30 pm at La Romareda.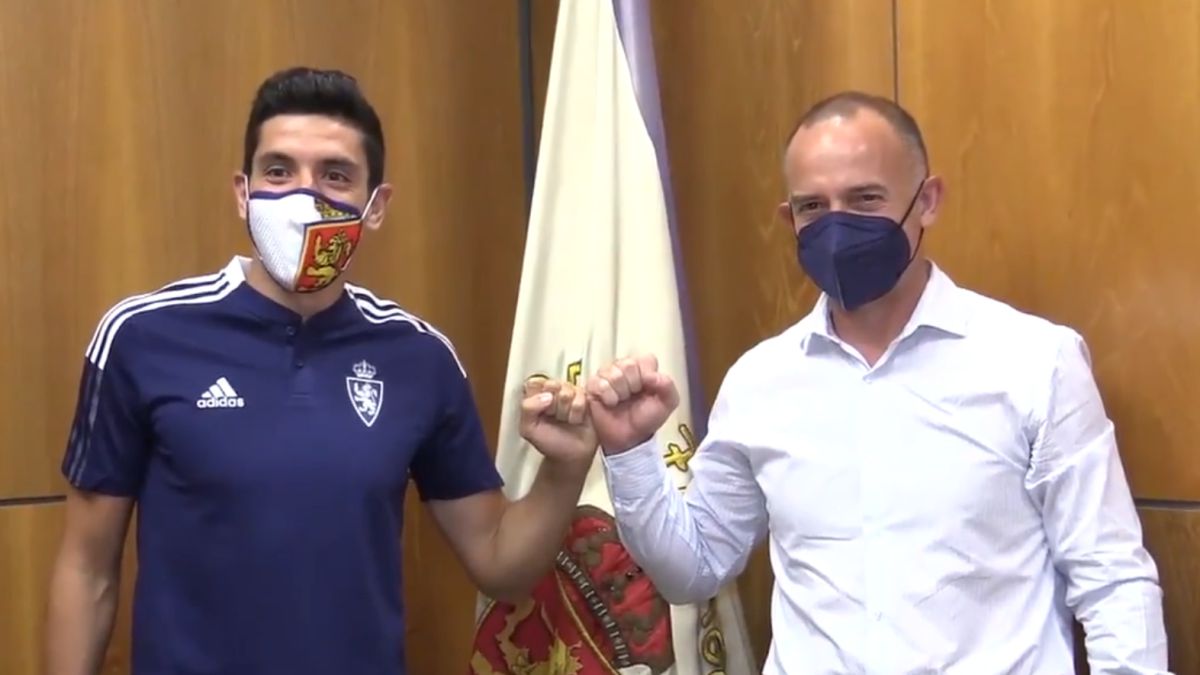 Real Zaragoza has just made the signing of Fran Gámez official. The right-back, who has signed for two seasons, arrives with the letter of freedom after terminating with Mallorca and will be presented tomorrow, Friday at La Romareda from 12:30 pm. It is the first incorporation of the Aragonese club for the season 2021-22.
"I am very happy to be here and I really want to put on the Real Zaragoza shirt. Whoops, Real Zaragoza!", Were his first statements, collected by the communication channels of the Aragonese club, after signing his new contract together to President Christian Lapetra.
Gámez, trained in the Acero de Puerto Sagunto, signed for Mallorca from Atlético Saguntino in January 2018 and with the Balearic team he achieved two consecutive promotions from Second B to First Division. Last season he lost prominence and now, with the new rise to the elite of Spanish football, he had run out of place with those of Son Moix.
Photos from as.com