Official: Adam Hanga changes Barcelona for Madrid
The white club has announced the signing of the Hungarian forward for the next two seasons. "I need to win the Euroleague," he says.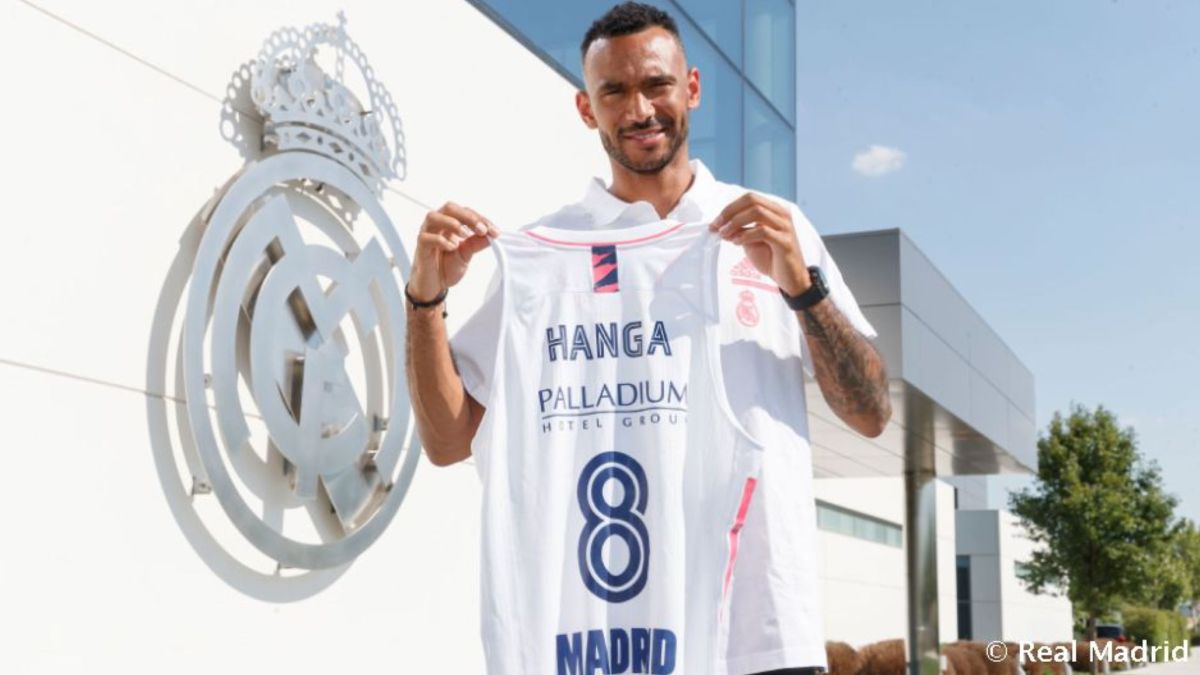 Real Madrid announced this Friday forward Adam Hanga, 1.99 m and 32 years old, as a new Real Madrid player for the next two seasons, until June 2023, although the agreement, which includes the usual clauses, could be extended by up to one third season. The white club, in its communication, speaks of "one of the best defenders in Europe who in the last League averaged 50.7% success in triples". And he adds: "An experienced and versatile forward, who can also perform as a point guard and guard and has athletic conditions to defend any rival. Thanks to its physical power, it is a very good penetrator. The new reinforcement is first and foremost a team player. Able to score, rebound, assist and steal balls, Hanga has been performing at the highest level for a decade and showing tremendous consistency. In the ACB he averages 8.6 points, 3.6 rebounds, 2 assists, 1.2 recoveries and a PIR of 10.5 ".
Hanga, who left Barcelona last Friday, thus takes the airlift, the reverse path that Laprovittola will undertake. (1.99 m and 32 years), whose separation from Barça has been made official this Friday. The compensation that Barça will pay him after four seasons in the entity to finalize the contract in force until 2022 will allow Madrid to sign him for amounts lower than those he had been receiving, between 1.8 and 2 million euros gross until now, and yet, the forward will increase his income next year by that double subscription. Some fans of the Catalans do not understand his early departure (a beloved player at the Palau and one of the captains with Oriola and Mirotic), especially once Víctor Claver has already left for Valencia and, furthermore, to wear white.
Hanga gave his first interview to the club media, in which he said "he knows very well" his new teammates. And he explained that he is "a player of transitions."Position
"The last few years I have played as a point guard. Having played in different positions can be my strength. I always say that I will do what the coach asks me to do: play defense, attack, base, forward… I don't care ".
Goal
"My personal goal is to fight for all four titles. It is the most we can ask for, fight and compete at the highest level. The team has won everything in recent years: Euroleague, a title that I still need to win, Leagues… ".
Pablo Laso
"I have suffered a lot in recent years against Real Madrid and now I will help the team until the last moment. Laso knows me very well, I've been in Spain for 10 years so I have nothing to hide. He is a historic coach and I really want to start working under him. "
Thomas Heurtel
"We seem to be chasing each other. We play in Baskonia together, we are friends and now we can fight again together for the titles. "
Hobby
"I hope people can enjoy basketball again. I really want to start the season, we are going to have a good year enjoying together with the fans. I will always try to give my best, surely the team is also eager to start and work together to achieve the objectives. Go Madrid! and a big hug for everyone. "
Photos from as.com