Odegaard has an escape route
Arsenal do not take their eyes off the situation of Martin Odegaard. If the Norwegian made the decision to leave again, they will bet on his return, according to 'Sky Sports'.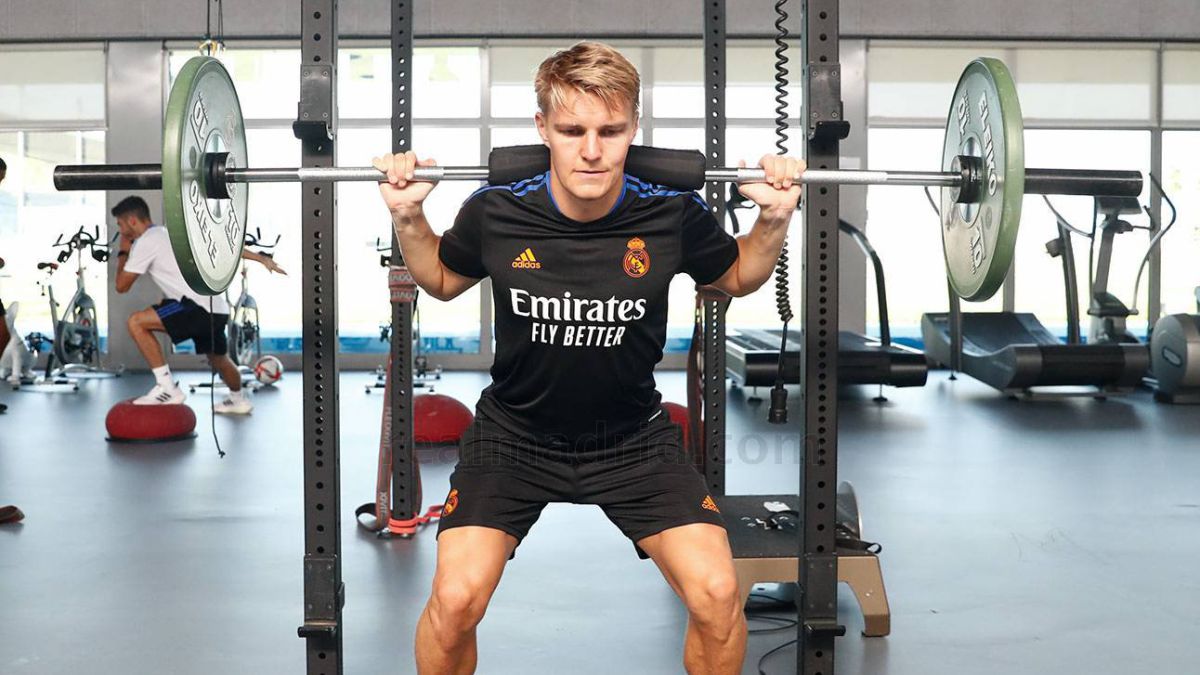 That Arteta is a great admirer of Martin Odegaard is no secret. The Basque coach has already praised the Norwegian midfielder repeatedly during his loan at Arsenal. Like the madridista, he said he felt very loved at the Emirates. However, he returned to Madrid, his club, ready to win the position with Carlo Ancelotti and is now part of the casting of meritorious Italian coach. Even though it was Zidane's request last year, he did not have the confidence he expected and decided to ask to go out in the winter market, a move that London hopes will be repeated.
The whole gunner seemed to give up in their intention to have him again, but according to Sky Sports, they have hope again. If the preseason does not remove the buzz around Odegaard, Arsenal would be delighted to open the doors of the Premier once again. Arteta already said it at the end of last year when questioned about the future of Drammen's: "We have a very clear and decided opinion about what we would like to do. But he is not our player. I do not know what could happen, it is not in our hands, there will be negotiations in the next few days. " Those conversations did not crystallize in a new transfer or a potential sale, something that the white team has never valued, but the illusion, always according to the information released by the British media, is the last thing that is lost.
"We have done everything possible for Martin to play for the team, I hope we have given him the feeling that this is a good place for him," added the Basque coach. 20 games, with two goals and as many assists, was the 22-year-old's background with the Gunners. Little by little he took over the title and, although he shone as much as he did in Real Sociedad, his importance in the team's game went beyond simple statistics. In the white preseason, even more is expected of him, as against Glasgow Rangers, where he participated in the only goal of the team (2-1 for Gerrard's), but more incidence was missed in the game, the one that did have on the Emirates.
Maddison, the alternative
Although at Arsenal they are clear that the Odegaard option is, at the moment, remote. Hence they have in James Maddison their primary objective. However, removing the Leicester from the King Power Stadium will be expensive, more than 80 million euros, as there are no emergencies to sell. The playmaker ends his contract in 2024 and we already know how the foxes spend them when they have the upper hand.
Manchester United already proved it when he had to turn Harry Maguire into the most expensive center-back in history (85 million) to finalize his signing. Therefore, they are attentive to how the 'Odegaard case' evolves ... if there is one. Lokonga and Nuno Tavares have already arrived and Ben White is ready, so the addition of an attacking midfielder would be the icing on the cake of the summer. As for Odegaard, he already knows he has an escape route should he need it.

Photos from as.com