No victories for Ecuador in its passage through the Copa América
La Tri lost in the quarterfinals to Lionel Messi's Argentina and was eliminated without winning in the five games they played.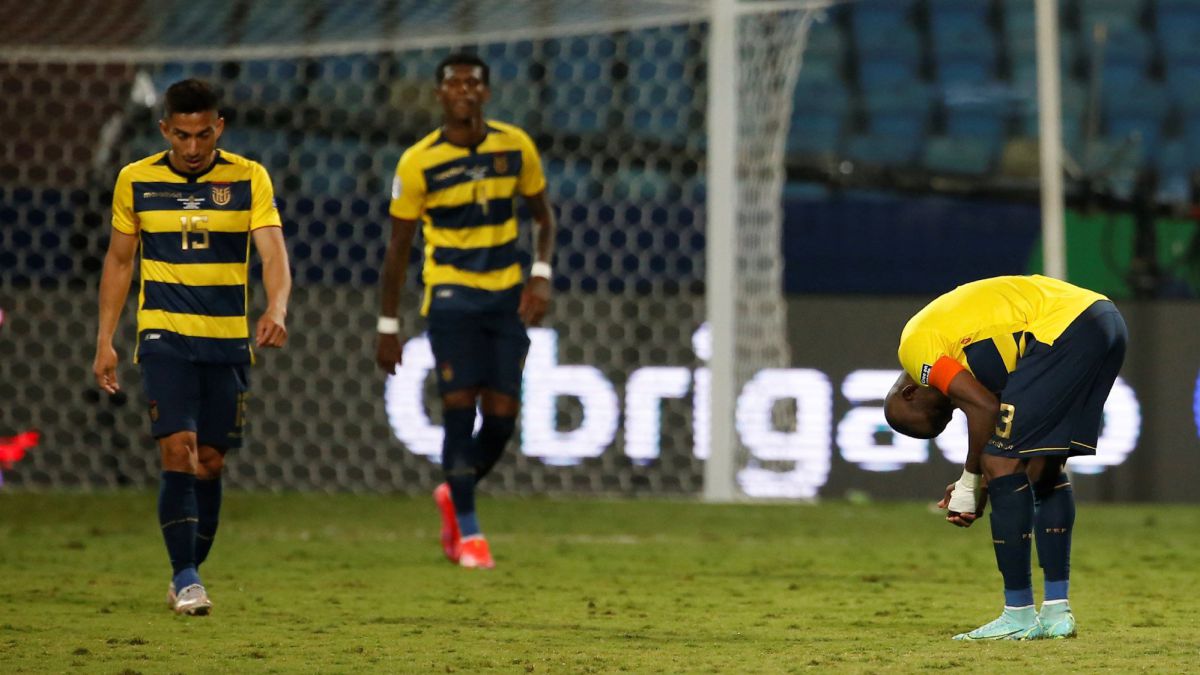 Ecuador's passage through the Copa América leaves lights and shadows despite its bad records. Their last run in the competition ended with a bulky 3-0 defeat against Argentina in the quarterfinals. La Tri said goodbye last Saturday night without any victory in five games, 5 goals for and 9 against.
His evolution in the tournament can be classified as approved, despite not adding the 3 points in the league phase, because he started losing against Colombia and then tied three times in a row against Venezuela, Peru and Brazil. In the matches he played against Venezuela and Peru, he did not win because they came back in both confrontations. On the other hand, if he managed to score a point against the host Brazil.
"In the end there is that bitter feeling because it puts a distance that perhaps there was not on the court, but it is typical of the hierarchy that Argentina has as a team, of the individual hierarchy that it has. We take experience, we take things in debit. We have a young team, we have to live with the training we have through adversity, mistakes, "said the Argentine coach after being eliminated.
The Ecuadorian team lacked more solidity in defense and this was observed during their time in the competition. Several salvageable errors that cost them the three points or the poor success of their forwards prevented them from achieving better results. However, some improvement was seen in some of the players on the squad who are called to lead La Tri in the coming months.
Piero Martín Hincapié has been the great revelation of this Copa América. The Talleres de Córdoba center-back made his senior debut in the first game against Colombia. In just a few games he has shown that he can be a true leader in defense where he knows how to come out with the ball from behind, strong off the bat and with great power in the aerial balls.
Pervis Estupiñán is another player to stand out in Ecuador due to his great ability to go deep down the left wing. He has been seen brave in his ascents and safe in defense. In addition, his good understanding with Preciado led to several dangerous plays in the rival area. La Tri takes this bad thorn from the Copa América, but has beaten several players to lead in the near future.

Photos from as.com