Nikola Kalinic: neither Barça nor Valencia will go to the Red Star
The Serbian forward, whose ACB rights belong to Valencia, will play the Euroleague with Estrella Roja next season.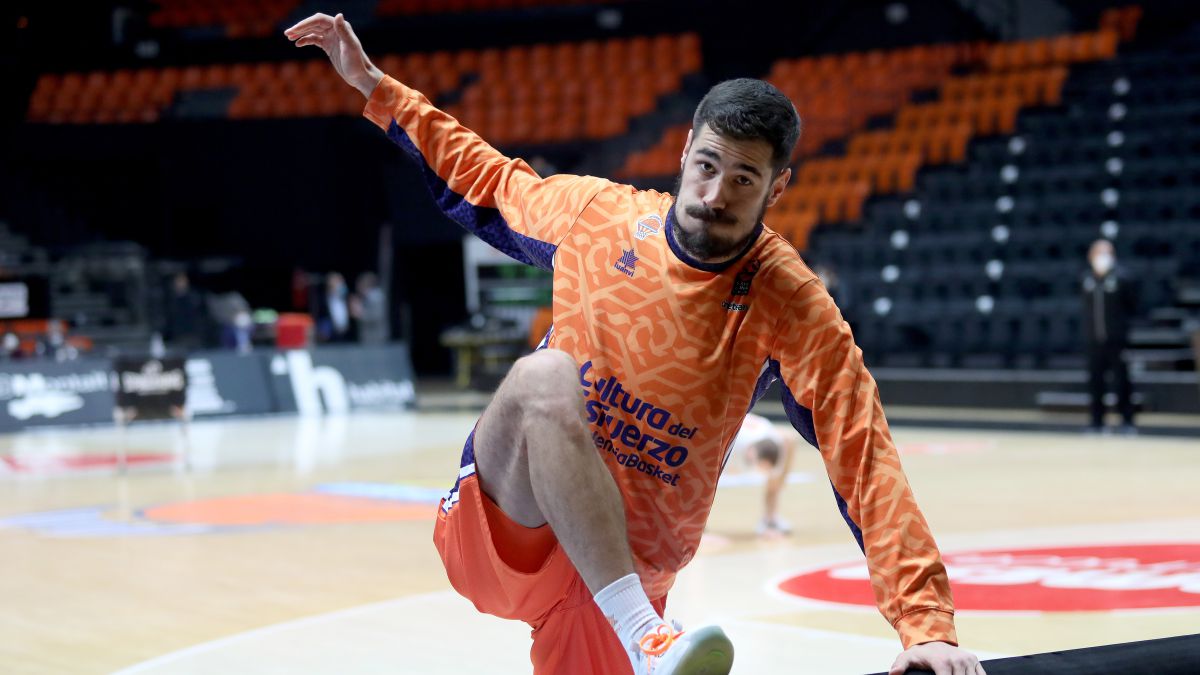 Nikola Kalinic was the great goal of Barcelona to close its squad, and he would also have fitted into Real Madrid in the position left vacant by Gabriel Deck and will fill Adam Hanga with other qualities, but he will play the Euroleague with the Red Star of Belgrade, where he already He played in the 2014-15 season. The Serbian forward (2.02 m and 29 years old) ended his contract on June 30 with Valencia Basket, which included him in the right of first refusal despite knowing that the player would not continue at the club after being left without a place in the maximum continental competition. As no offer was presented from another ACB team, which Valencia could have matched, the player's rights in the Endesa League belong to the Valencian team, by virtue of the initial qualifying offer. His departure to Barça would only have been possible from that moment with a negotiation between the Barça club and the Taronja, but there never was. Instead, he was free to sign for any club outside of Spain. Something similar to what happened with Pierrià Henry, who went from Baskonia to Fenerbahçe.
Kalinic has decided to return home, play for Red Star, in a Serbian basketball that is experiencing a competitive upswing between the two Belgrade teams after the signing of Zeljko Obradovic for Partizan, who will play the Eurocup with the ambition of arriving in a year to the Euroleague, where his rival is now. Kalinic, by the way, was one of Obradovic's key players in his last Euroleague win, the ninth of his record that he won in 2017 with Fenerbahçe.
The Serbian forward was one of the great pillars of Valencia last season, in the Euroleague, for example, he averaged 10.4 points, 3.4 rebounds, 3.2 assists and 0.9 steals for a PIR of 12.3. The Encestando website has advanced this Thursday the Red Star's interest in the player, an agreement that is closed according to sources familiar with the situation to AS.
Photos from as.com