Narrow stripes and blue pants in the new kit
Girona presented its new shirts, among which it also stands out that they abandon the light blue in the second kit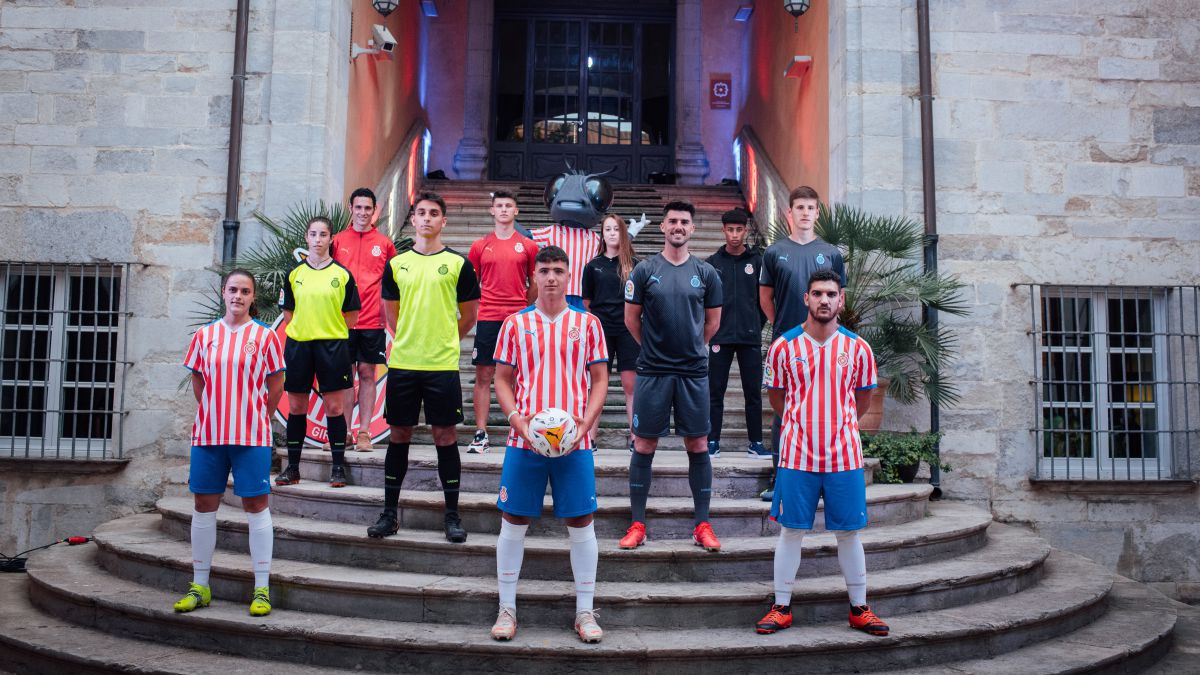 With a few days left to start the preseason, and still without announcing the signing of Míchel, Girona is resolving other issues, less important but also essential. Yesterday they unveiled the new kits at the 'Pati de les Magnòlies' (where the Generalitat is located in Girona) whose first kit has clearly classic touches. With narrower stripes and blue trims, blue is the color that also commands the pants. The socks will be white.
Regarding the second and third kits, Girona abandons the sky blue, very similar to the Manchester City corporate color, which it had been using for some seasons. But not the style because, like this past year, the away kit will be all in one color. In this case gray. The third combines electric yellow with black, in a kit reminiscent of the one used by the referees.
For this act, players from the grassroots and the women's team participated, as well as three men from the first team: Calavera, Terrats and Arnau.
Photos from as.com