The French full-back enters the fourth week of preseason without having yet exercised with his teammates.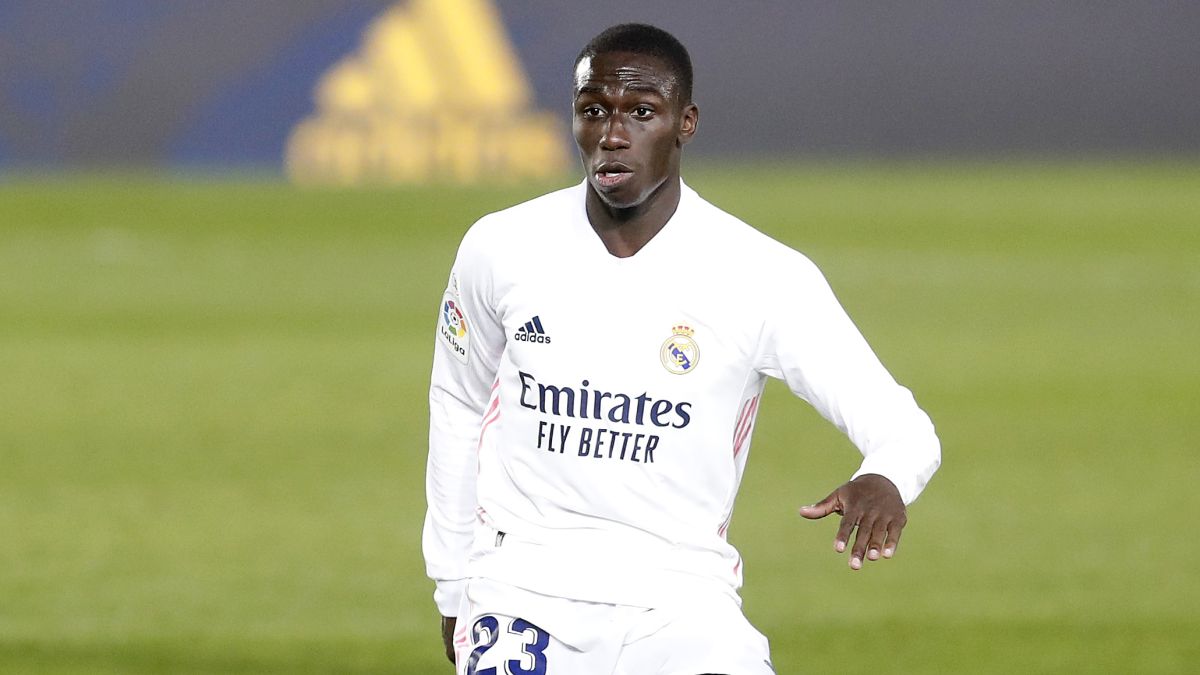 Madrid is still waiting for Ferland Mendy. Carlo Ancelotti's pupils face their fourth week of work without the winger having been able to step on the pitch and still exercise with the rest of his teammates. The tibial periostitis that he suffered in the final stretch of last season has prevented the 26-year-old Frenchman from starting this phase of preparation normally. An inflammation whose recovery time was estimated between three and six weeks has Mendy in the dry dock for more than two and a half months.
That injury made him miss the last three league games. In the last month of competition, in which he also suffered an overload in the soleus, he could barely play an hour of the Champions League semi-final return against Chelsea, on May 5. Before that game at Stamford Bridge, their previous meeting had been on April 14, against Liverpool.
The defender, who is facing his third season as a Real Madrid player, faces the challenge of maintaining his status as the undisputed starter as a left-back in the Whites' rear. In his first year he maintained an even pulse with Marcelo that last season ended up favoring the former Lyon player. Until the spring, Mendy was being one of the few players who had avoided appearing in the medical parts. Neither physical problems nor the coronavirus crossed him in the first months of the season. Until his first injury, well into April, he was, in fact, the outfield player with the most minutes of the white squad (by a narrow margin, yes, only two minutes more than Varane). And, despite those problems that embittered his end of the course and prevented him from opting to be with France in the European Championship (in a position where there is strong competition in Les Bleus), he ended the year as the fifth most used outfield player by Zidane. , with 3,260 minutes.
That periostitis from which he has not yet recovered keeps him away from collective work and prevented him from traveling also with the expedition to Glasgow, where Marcelo took over the title and debuted the bracelet in his new capacity as team captain. The annoyances threaten Mendy with leaving him without participating in the initial stretch of a campaign whose start is closer and closer. Madrid kicks off the competition on Saturday August 14, when Ancelotti's team will visit Alavés in Mendizorroza. Less than three weeks to finish recovering and get to everything for the first official date of the season. An elusive deadline.
Photos from as.com