Mourinho presents himself with hints to Conte and Inter
The Roma coach spoke at a press conference about his project with the Giallorossi and there were plenty of phrases to remember.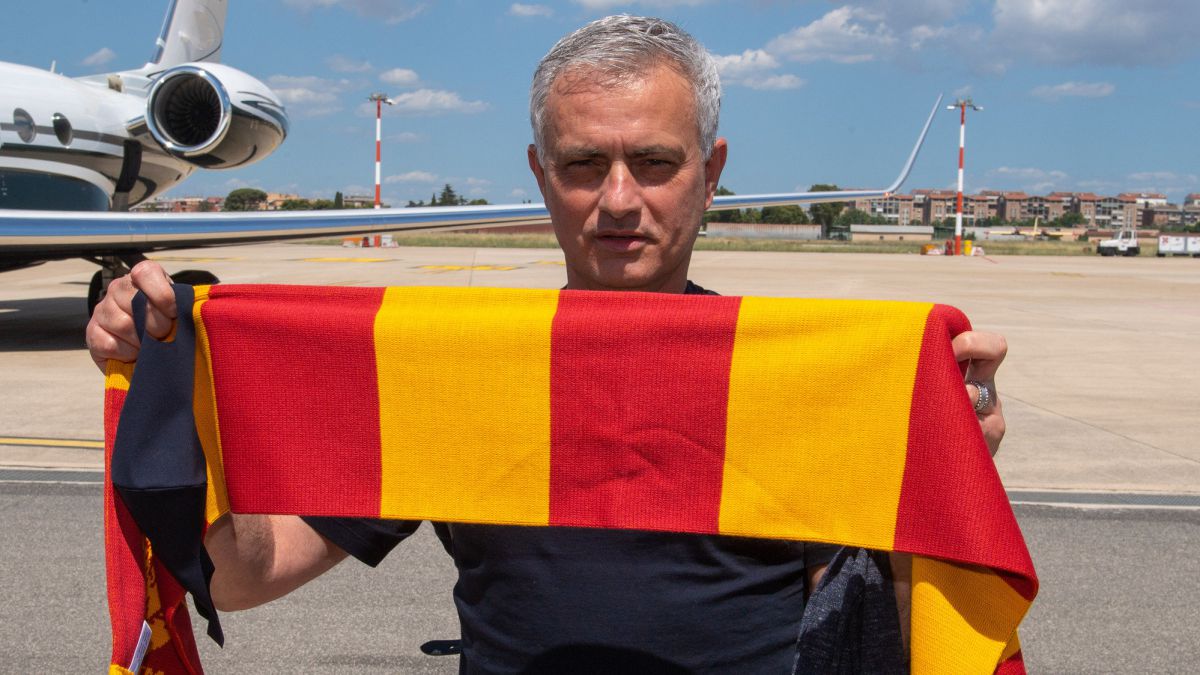 José Mourinho starts the adventure in Rome in his own way: with a press conference that gave many unforgettable phrases. The technician explained that he did not come "as a tourist", that the objective is to win, but in a "sustainable" way because "it is very easy to succeed once and not pay wages." A hint at Inter's problems, followed by another: "Conte? At Inter no one can compare with Herrera or with me ". About the moment of his career, he was blunt: "What for me is a disaster, others did not do in their life" .
Environment: "I want to thank the tifosi, I did nothing to deserve this treatment. We are next to the statue of Marcus Aurelius: nothing comes from nowhere, and nothing returns to nothing. That has a meaning similar to what I felt talking to the club, they have a clear project that looks to the past and wants to build its future. The owners want to win in the coming years, but with a sustainable project. I did not come here on vacation or as a tourist, I am not here for the city. I came to work ".
Pressure: "I already had to change three telephones, Italy is incredible with that and when you leave, you miss it. I will not be very nice to the press, I must defend my club."
Serie A: "Perhaps Italy will win the Euro and the vast majority of its players are in this championship. If abroad it is not perceived as a top league, it is our fault: we must all give more" .
Dzeko: "I do not answer, the press will not know what I do inside the club. If he will be captain they will know in the dressing room and at the club, then outside."
Challenges: "I signed for three years, you haven't won here for a long time and you have to understand why. I'll look for the answers to get titles."
Critics: "I am a victim of what I did. At United I won three titles and they said it was a disaster, at Tottenham I achieved a Cup final that they did not let me play, and the same. At a pragmatic level we only have one goal: win the first official game, then we'll see the rest. To those who say I'm downgrading, I don't answer anything. I won the Premier with Chelsea, three titles with United and I won a final with Tottenham. Which for me is a disaster, others did not do it in their life ".
Win: "Our club does not want an isolated victory, it wants to reach the top and stay there. It is easy to win once, you can do it and then not pay the salaries. We want to be sustainable" .
Conte: "In certain clubs, there are coaches who are untouchable. In Roma no one can talk about Liedholm or Capello. At Inter no one can compare with Herrera or me."
Cristiano: "You should not be afraid with my arrival. I do not play as a central defender, I am very bad and very old."
Future: "How do I see Roma in three years? Celebrating something" .
Photos from as.com