More than 12,000 sportinguistas already have their card for the season
The renewal period for Option A, which proposes the payment of 50% of the subscription, closes exceeding expectations and the club expects to reach 20,000 subscribers.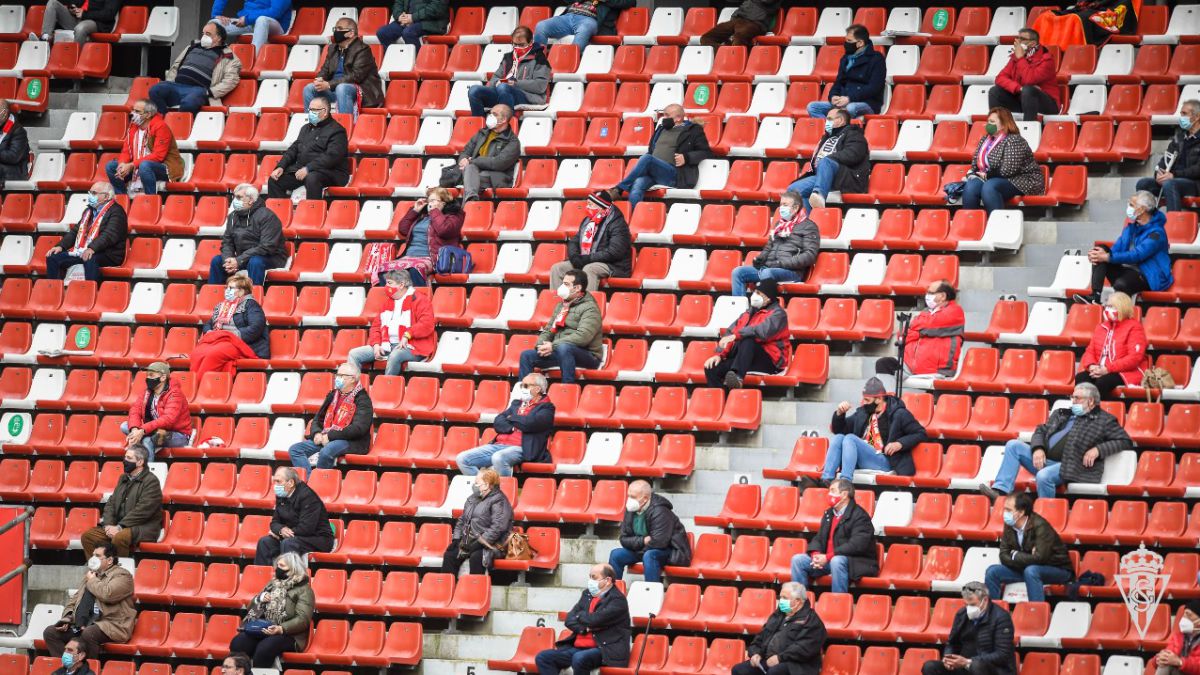 The Sporting fans are showing that they want to see their team again and the proof of this is that the entity has closed the renewal period for Option A or A + subscribers with more than 12,000 cards withdrawn from the club's offices gijonés. The objective of the campaign is to reach 20,000 subscribers and the rojiblanca entity is walking towards that goal with a firm step because expectations are being exceeded.
"The campaign is progressing at a great pace, meeting and exceeding the objectives set by the club," says the Sporting statement where it informs that those fans who finally decide to bet on this Option A will still have time to do so in the coming days. . This option leads the fan to pay 50% of the discount subscription that will be repeated next season and benefits from some advantages. With this, the club saves the refund of any amount due to the impossibility of witnessing the games of the last season.
Sporting has set itself the goal of returning to the figure of 20,000 after a notable loss of social mass due to the results of the last season and especially to the pandemic. The club closed last season with just over 16,100 subscribers. To find a similar figure, it is necessary to go back almost three decades to the 2007-08 season (15,700 members), that of the promotion to First by the hand of Manolo Preciado.
From then until today, Sporting has always moved above 20,000 subscribers except in the period 2012-2015, in the three seasons in the Second Division prior to promotion with Abelardo Fernández on the bench.
That return to the top category brought the explosion of Sporting's social mass, with more than 23,000 subscribers and reaching the historic ceiling with 24,402 El Molinón seats occupied in the 2017-18 season in Segunda, the first after the new decline. The entity lost almost 2,000 members in the following two years and the number of subscribers fell due to the pandemic to those 16,100 in the last year.
A small group of Sporting fans could only witness two games last season. One was the Copa del Rey match against Betis, in January, a match attended by 300 sportinguistas and the other was the last league match, with a permitted capacity of 5,000 fans. It is expected that on August 15, the public will return to El Molinón, if the situation of the pandemic allows it and with the limitations still imposed by the health authorities.

Photos from as.com