Modric shows his incredible physical change
The Croatian midfielder, who renewed his contract with Real Madrid in May, joined the white team's preseason training days ago.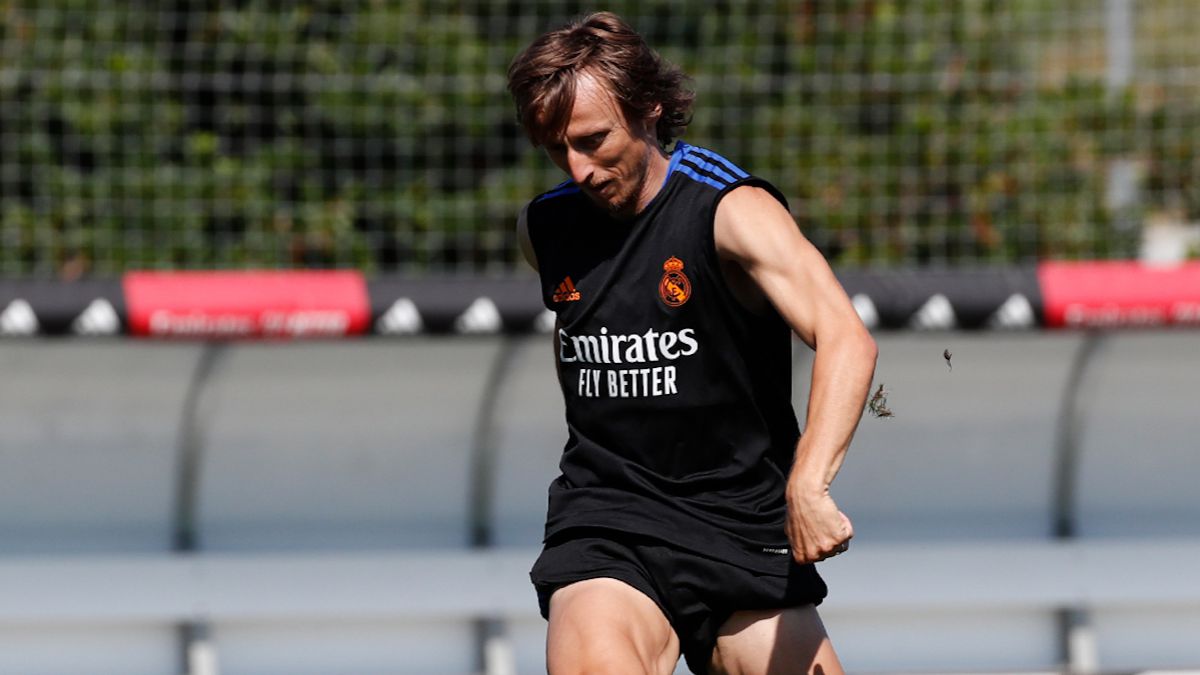 The years pass for everyone, but there are those who feel completely good. At 35 years old (he turns 36 in September), Luka Modric is on his way to wearing the Real Madrid shirt for the tenth consecutive season. The Croatian midfielder arrives at the 2021/2022 season in full physical condition, and he has wanted to show it this way on his social networks. With a photo on his personal Twitter account, Real Madrid's '10' has shown the physical change he has experienced since 2017.
Modric, who joined the white preseason on July 24, was "very happy to be back." The Croatian will once again be under the command of Carlo Ancelotti, the third coach with whom he has played the most games in his career, with a total of 76. "He is a great coach, he has had many successes in the first stage and I hope that the also have in this ", he affirmed with respect to the Italian. Modric was a vital player for Ancelotti and for sure he will once again show his best under 'Carletto'.
Y is that the white '10' arrives at this new course after carrying out a last formidable campaign. In a Real Madrid marked by injuries, the Croatian midfielder ended up playing a whopping 48 games between all competitions, figures that make 2020/2021 the third season in which he has played the most games with the white jersey (not counting friendly matches), just behind his first two courses in Madrid (2012/2013 and 2013/2014, when he played 53 and 51 games respectively).
Modric's good physical condition was decisive for Real Madrid to end up announcing in May the extension of the Croatian midfielder's contract. Modric, whose relationship with the white team ended last June, renewed with the Santiago Bernabéu team until next summer 2022. It should be remembered that, according to Real Madrid's renewal policy, those over 30 years of age extend their contracts from year to year.
Photos from as.com