Mission in Marbella II for Moreno and his pupils
Espanyol began a stay at the 'talisman' headquarters a year ago, with four games in ten days and countless cases to scrutinize.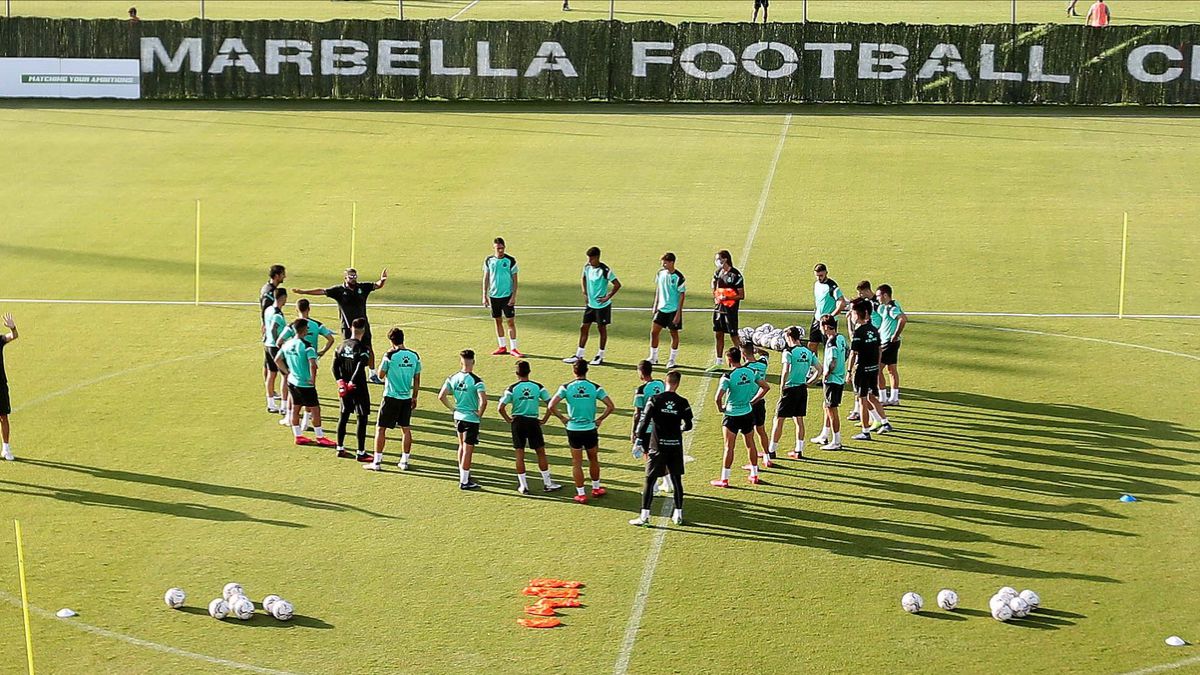 If something works, don't change it, says an aphorism that Vicente Moreno clings to like a burning nail. The Espanyol coach found the stay a year ago in Marbella crucial, to the point that he suggested repeating it on his return to the First Division. The pandemic and facilities that will host 26 other elite teams –17 of them Spanish– have done the rest for the parakeet to start 12 days of concentration on the Costa del Sol this Monday.
At La Quinta Football Fields, the most recently built site of the Marbella Football Center, Espanyol will exercise, which will nevertheless have its residence some nine kilometers away, in a hotel located on the seafront. They will arrive there this Monday afternoon after flying from Barcelona, if all goes well, at 3:30 p.m. Wu Lei will be the great novelty in the expedition compared to the start of the preseason, now two weeks ago. Javi Puado and Óscar Gil will continue abroad, specifically preparing for the Tokyo Olympics. The last four positives in COVID-19 will not be incorporated in time, at least initially. And homegrown players like Gregorio Gracia 'Gori' or Omar El Halali will be added to a first team full of unknowns. And open to surprises.
Without signings or more exits than that of Ricard Pujol to Ponferradina, almost everything has to be solved in a Espanyol that arrives in Marbella with the same cards that got the promotion, but also practically the same ones that were relegated last year. A priori departures by transfer such as those of Matías Vargas, Álvaro Vadillo, Víctor Gómez or Pol Lozano, at different levels, seem as irreversible despite the current blockade as the landing of a midfielder.
The parakeet club will have 12 days to try to scrutinize these issues, while programming double sessions and a marathon of friendlies. At the moment, there are two publicly confirmed, this Wednesday against Las Palmas (7:00 p.m.) and on the 30th against Cádiz (6:00 p.m.), to which two other games should be added shortly: against Rayo Vallecano, on Saturday, and Granada, next Tuesday.
It will be, if all is fulfilled, one more match than those played by Vicente Moreno's Espanyol in Marbella in 2020, when they lost 0-1 to Cádiz and defeated Málaga 3-0 and Almería 4-0. Those thrashes preceded a devastating debut in the Second Division, which both the Blue and White coach and the squad - the same one at the time - intend to emulate in the top flight, within four weeks. The countdown begins.
Photos from as.com