The '10' will play against Brazil his fifth final with Argentina in search of his first title with his team. He returns to Maracana seven years after the defeat against Germany.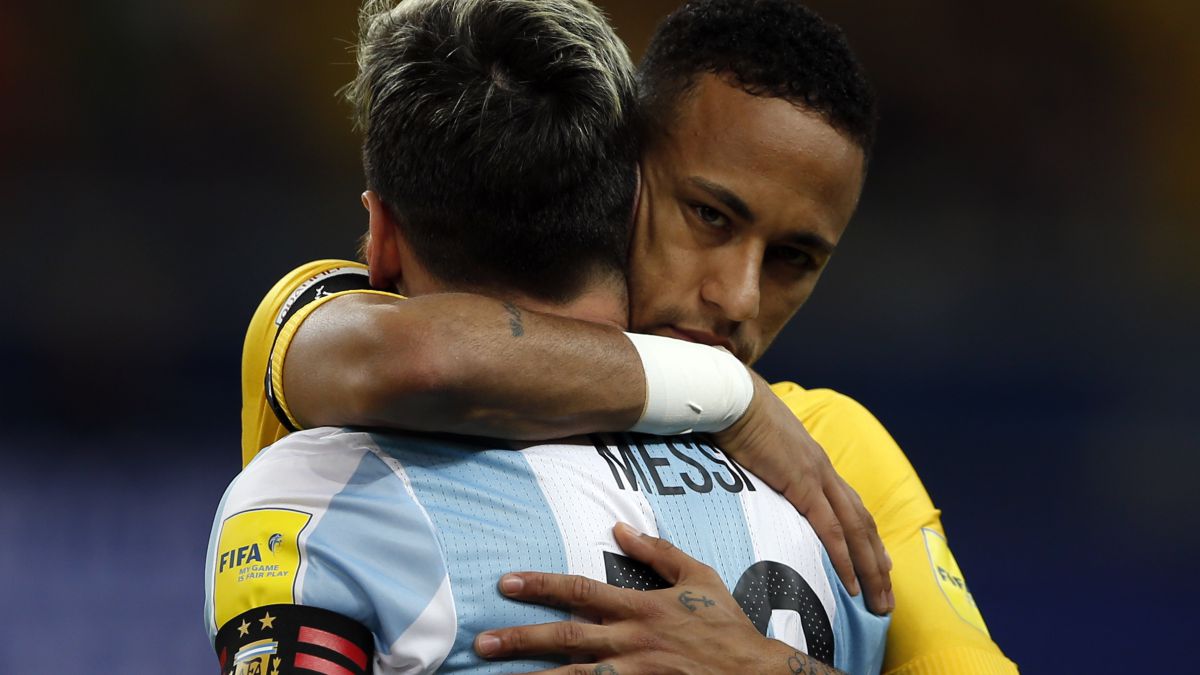 Four endings. Four defeats. Not even a goal scored. Not for him, not for any of his teammates. The curse of Lionel Messi with the albiceleste shirt is a weight that the Argentine star has carried on his shoulders for years and each disappointment is more kilos, more anguish, more pressure.
This Saturday, in the same Maracana where he fell in the 2014 World Cup in overtime against Germany, Messi will not only face Neymar's Brazil. He will have to look his ghosts in the eye and overcome his greatest traumas to finally try to break a streak of three Copa América finals and one World Cup lost to win his first trophy in an official tournament with Argentina.
Messi returns to Maracanã seven years after the World Cup disappointment to try to get a title that the Albiceleste has not obtained since 1993. In one of his best footballing and emotional moments with the national team, Messi was blunt and said when the tournament started: "It is the moment to strike ". A message that the group, led by the '10', the player with the most games, the most assists and the most goals in the history of the Albiceleste, was convinced of it.
The road to Maracanã was not easy and nobody said it was going to be. After a first phase without many surprises, the quarterfinals against Ecuador were difficult despite the 3-0 result that ended the score. The semifinals, against Colombia, were tough, very tough, with an agonizing victory in the penalty shoot-out. A triumph that helped raise the adrenaline of the Argentines to infinity, so Scaloni's men arrive with their morale through the roof to face the tournament's top favorite, Brazil.
Led by Neymar, the Canarinha had a very different path until the final. Unbeaten in official matches since the defeat in the 2018 World Cup quarter-finals against Belgium, Tite has been in absolute continental dominance for five years. He is the current champion of the Copa América, leader with full victories of the South American qualifying rounds for Qatar and he used this edition of the tournament to test his system and give minutes to the substitutes as if it were a stage in the preparation for the next World Cup. .
Everything for this moment to come. The long-awaited final, in the cathedral of green football and amarelo, against his greatest enemy. The Superclásico, the most important and visceral historical rivalry in national team football on the planet. The perfect setting for Messi to make history.
Photos from as.com