Mess with Ilaix: he is not on Barça's preseason list
The club summons eleven players from the first team and nine from the B to do the PCR tests, but the Spaniard born in Conakry does not go because he has not renewed.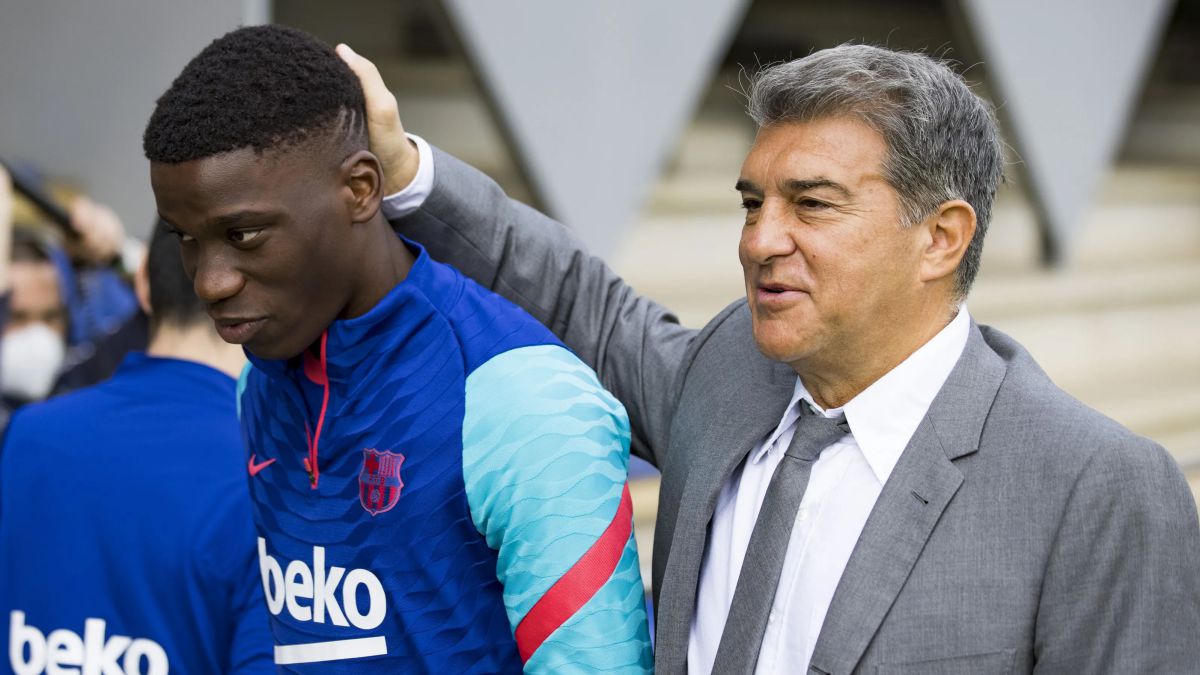 As if that were not enough with the uncertainty with the renewal of Messi and the problems for the registration of the four signings (Depay, Eric Garcia, Emerson and Agüero), the first mess of Barça's preseason is already on the table. Ilaix Moriba (19-1-2003) is not on the list of 20 players, eleven from the first team and nine from the subsidiary, who will carry out the PCR tests this Saturday and who will undergo medical tests on Sunday. The Spanish born in Conakry had to improve his contract this summer, so it is reasonable to think that there is a mess with his contractual situation and with the extension of the midfielder's contract. For now, Ilaix will start with the subsidiary, although his file was still from the youth last season.
Ilaix became one of the right eyes last season, giving him confidence ahead of Riqui Puig when he needed to pull people in midfield to replace De Jong or Pedri. Ilaix played 14 league games, three in the Cup and one in the Champions League (672 minutes). He made his debut as a scorer with a phenomenal goal in Pamplona and left quality minutes at Sánchez Pizjuán. Ilaix gave the sensation of breaking into Barça to stay and be one of its flags in the future, but through it was the extension and improvement of his contract.
His previous renewal has already caused many problems at Barça. A short time ago, Ilaix changed representatives. His affairs are now handled by the German agency Rogon, although his father also plays an important role in the negotiations with the Barça club. At the moment, things are not starting well because lowering him from the preseason squad is a measure of pressure that can hit his bones outside the Barça club. At just 18 years old, the value of Ilaix Moriba is already 25 million euros. Greats of Europe have been interested in his situation and, today, it can be said that his continuity at Barça is beginning to get complicated. And, of course, that is the first mess of the preseason.
Photos from as.com