The Scotland match is not just another friendly: several players must show that they have a gap in Ancelotti's squad, which will also draw promising youngsters again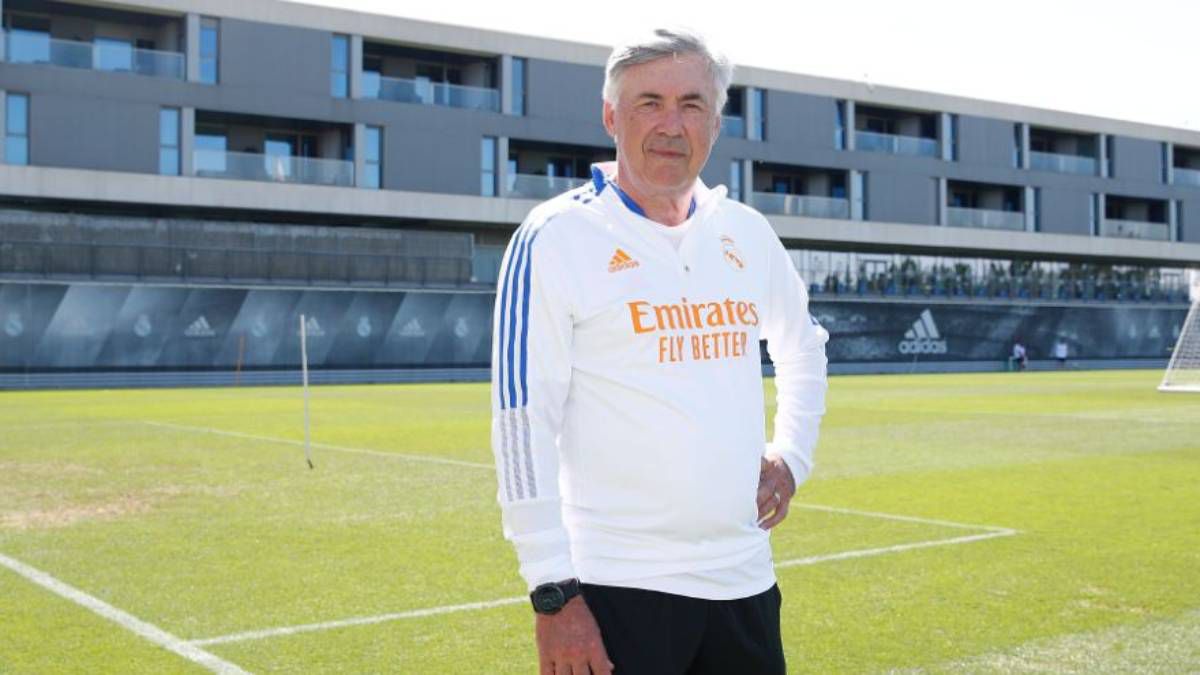 In addition to Isco, whose future as a Madrid player is in the air, the focus will be on several players in the game against Glasgow Rangers at the Ibrox Stadium. They are the ones who have real options to fight for the starting position or, at least, to show Ancelotti that they can have minutes. Mainly these are ... Marcelo.
After the departure of Ramos, he remains as first captain. In his last year of his contract, the Brazilian aspires to equal Gento as the Madrid player with the most titles (23), but in his last three seasons he has shown a weak physical level, and has gone from more to less. He must return to the state in which he shone until 2017. Mendy's injury favors him now, but he has Miguel Gutiérrez and Alaba (the Austrian prefers to play as a left-handed center-back) as potential rivals. The Brazilian has been exercising at home with a coach since last January and has not stopped even on vacation. It was striking that Pintus told him to slow down on one of the first days of training.
Odegaard.
The Norwegian has to become one of the great weapons of the whites this season. After shining at Real Sociedad and asking to go out in the winter market this year (he was at London Arsenal where he coincided with Ceballos, also a Madrid player), he must assume the role of Modric and the leadership of the Madridistas in attack. Although it was a request from Zidane last year, he barely had a white tour. He has the quality to lead the center of the white field and this year is the ideal time to carry it out. Ancelotti can teach him the trade of a midfielder and Antonio Pintus can physically mold him to take on more resistance.
Rodrygo.
In his third season in the first squad, he must stop being a shock and become a key player in the Whites attack. You have to step up and put the equipment on your back when you need it. He has quality and personality to do it, but he must take that leap in quality. He has shown his scoring nose, his speed and his verticality, but he has lacked continuity. The loss of Carvajal made Lucas Vázquez settle on the right side, and the bad moment of Asensio (Ancelotti should try with the Mallorcan playing inside), but he did not know how to take advantage of the moment to consolidate
Lucas Vázquez.
Injured in the El Clásico, held last April by a tough tackle by Busquets and renewed for three more seasons with the whites, Lucas's situation is to be vindicated again in Ancelotti's eleven. He shone (after adapting) as a right back and has shown that he is a perfectly valid player for the coach in attack and defense. That utility is a very positive weapon for Ancelotti. Now it is necessary to check how the injury returns after being unemployed for more than 100 days.
Odriozola.
After three years of ostracism, his good season finale has shown that he could have been trusted more. The next few weeks will be key: his performances and Carvajal's injury open the doors for him once again. Zidane stopped counting on him after a defeat in Mallorca where he was expelled in the 2019-20 campaign. He went to Bayern in the winter market of that campaign, with which he won the Bundesliga, the Cup and the Champions League. It was not until Lucas Vázquez's injury that he was claimed again ... and his performance surprised with goals against Granada and Cádiz.
Jovic.
The Serbian returned from his assignment at Eintracht (he scored four goals, three in his first three games), but an overload has kept him apart from the group until later this week, when he has rejoined the group. He will replace Benzema these days due to the loss of the French for his positive for COVID-19. He must show his virtues in attack and leave behind a certain shyness that he has shown in these two campaigns. He is a placard player and must continue to hold it.
'The Youth Generation', on stage
But apart from the veterans who must show their worth, Carlo Ancelotti brings to the Scottish city several of the youth players with whom he has been working since last July 5, the date on which he began his second stage in the white team. Players such as goalkeepers Luis López and Fuidias, defenders Gila and Chust, full-back Miguel Gutiérrez, midfielders Marvin, Antonio Blanco and Arribas, and striker Latasa will have minutes. Some of them already debuted from the hand of Zidane last season both in the League and in the Cup and in the Champions League. Almost all of them belong to the generation that was proclaimed champion of the Youth League by the hand of Raúl, and that Carletto has been observing first through videos, and for almost three weeks, first hand.
Within the club they are very happy with this group of young talents, who are seen as clear relays for the future. Miguel Gutiérrez, for example, has offers to leave this summer or to stay at the subsidiary and take advantage of his opportunity. Something similar happens with Blanco, who is considered a key player in giving relief to Casemiro, while Arribas and Latasa must take advantage of their minutes to gain a place in the first team.

Photos from as.com