Mercedes promises Bottas "a great future"
In case the German team dispenses with its driver from the next course, they would look for a destination for him. Alfa Romeo, among the candidates.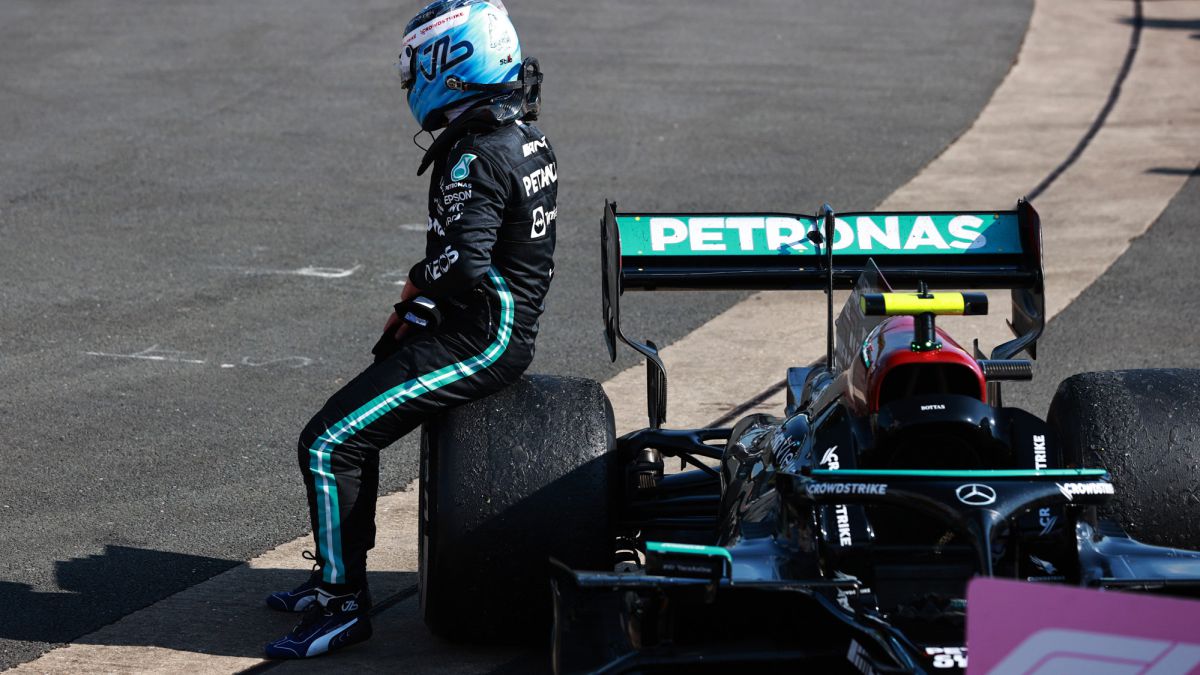 The game has started. In the midst of all the rumors that always accompany the transfer market, Mercedes continues to play with the uncertainty regarding its line-up for 2022, where the second seat of the team still has no owner. At the beginning of the month, those from Brackley confirmed the extension of Hamilton's contract for the next two seasons and now, with their champion inside the garage in search of new conquests, it only remains to know who will fulfill the role of second that Valtteri has played so far. Bottas.
The Finn, who came to the bosom of the German team in 2017 after Rosberg's farewell at the Grand Circus, has an uncertain future ahead of him since as they have confirmed from Mercedes, the arrival of Russell to the team is an option that is above the desk. And it also sounds louder than ever. The merits that the British has made for putting a Williams with some deficiencies in Q3 among others, have opened the doors of Brackley and have lengthened the making of a decision that should not take long to be known, since initially it was expected even for the weekend at Silverstone. However, after another outstanding performance by Russell, now at Mercedes they are going to sit down "with the two drivers and then the decision will come." That is the road plan established by a Toto Wolff who, regardless of the resolution, will intervene in the future of both candidates. The Brackley boss is convinced that Bottas has done a "fantastic" job within the team, especially, having faced a seven-time champion whom he could never beat: "He has been a teammate of the best driver in history. of Formula 1 and it is never easy to shine in those kinds of circumstances. He has done a great job. "The Alfa Romeo option
Adding all the decisions that have come to him from the team is not enough for a Bottas, whose priority is to continue in the World Championship. And at Mercedes they will work to meet that goal if they opt for the other contender: "If we gave the opportunity to another driver, it would have nothing to do with my relationship with Valtteri. Helping him find a seat is a must, because he deserves a great future. " The posibilities? The most logical move would be a change of cards with Williams, although the Alfa Romeo option is also beginning to sound. Vasseur's team is in no hurry to confirm his lineup, Raikkonen doesn't care "who's driving the car" and if Mercedes decides to change strategy, this is one of the best options for the Finn.
Photos from as.com