Mercedes gets oil from improvements
The aerodynamic package debuted at Silverstone was a success. "It was a relief to see that we are in the fight," says Shovlin, chief engineering officer.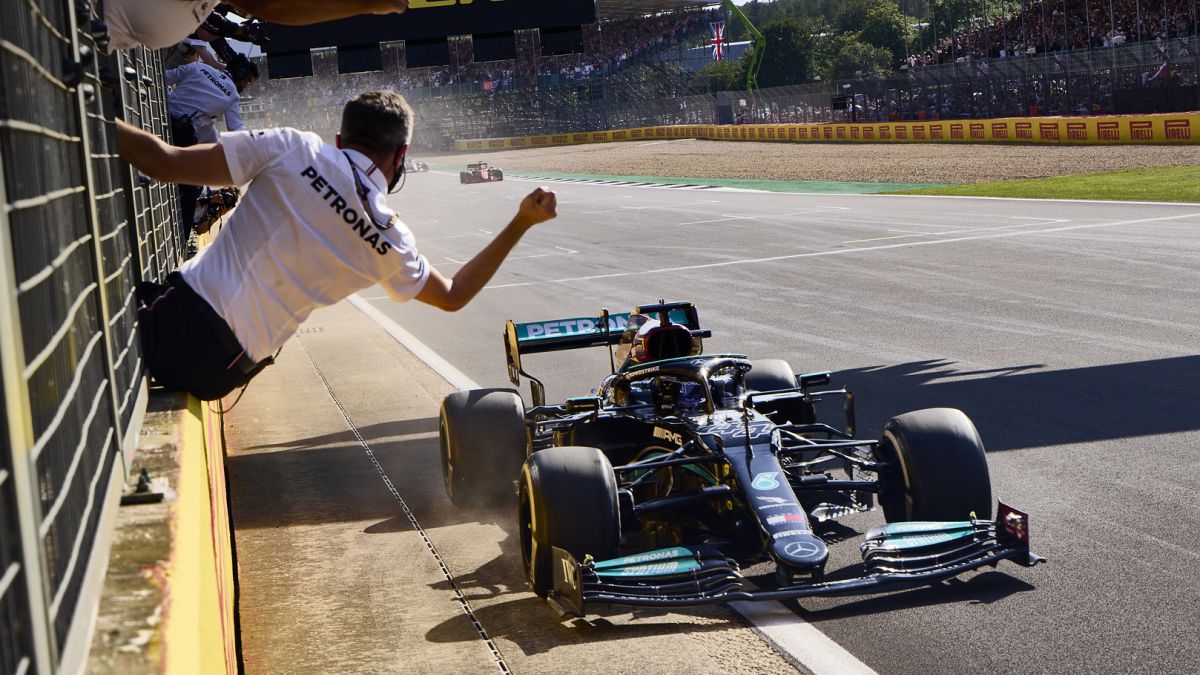 Mercedes won again after an unprecedented five-race drought in hybrid F1. The Brackley team introduced a major package of aerodynamic improvements to the car's sides at Silverstone and the results were more than satisfactory, especially on one lap. Andrew Shovlin, head of engineering for the German team, reveals that even "Lewis (Hamilton) went to the simulator on Friday morning", before free practice, "to give a final touch up to some details" that were later carried out the runway.
"We were going with some evolutions to a circuit that traditionally we were good at and it was a bit scary, because if we did not perform well we would have to look ourselves in the face. We had to make sure that the disadvantage did not increase, we were desperate to see that the car fulfilled and the team too, so it was a relief to see that we are still in the fight for the World Cup ", says the English engineer, who hints at the magnitude of the incorporated parts:" I don't want to go into numbers, but it was a package extensive all over the floor area and the bargeboards, there is a significant amount of work on this car. "
Hamilton was the fastest in qualifying on Friday, gave up on Saturday to Verstappen in the sprint race ("You have to improve at the starts," says Shovlin) and won the grand prix after the famous incident with Max, which for the technician was a "race set, Lewis always left space throughout the lap." On the pace of the Mercedes W12 in the race that the Briton won: "The pace is the consequence of having taken a good aerodynamic step, also that we were on a circuit that has always given us better."
Now Mercedes are just one point behind Red Bull in the constructors' standings (Hamilton, seven behind Verstappen) and are aiming to regain the lead at next week's Hungarian GP. However, Shovlin warns: "Silverstone is one of our best circuits, we would be naive if we thought we were going to do the same there (at the Hungaroring. Red Bull is doing well on high downforce tracks, honestly they are doing well everywhere and will be again. there. But we are halfway through this championship and the margins are small. We will give it our all and if we could get ahead before the summer break it would be fantastic. It is difficult, but possible. "
Photos from as.com