Mercedes denounces racist abuse of Hamilton
The German team has published a statement in which it warns of the attacks that the British received in networks after the incident in Silverstone.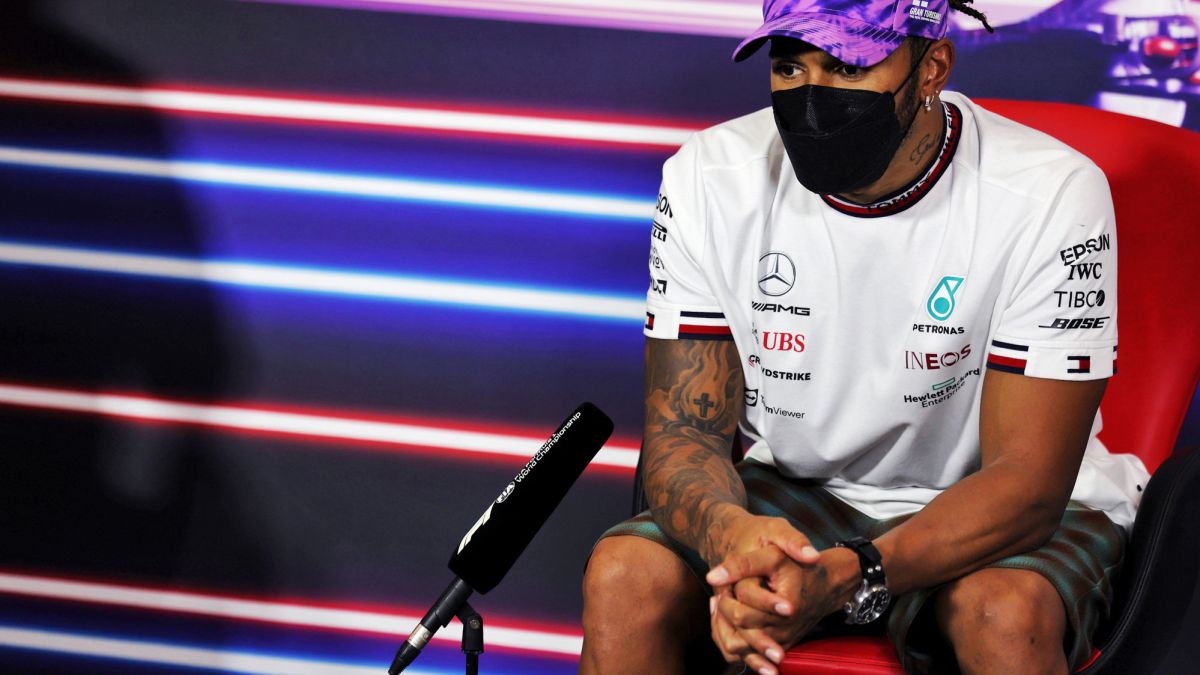 Following the incident between Max Verstappen and Lewis Hamilton at the start of Sunday's race at Silvertone, the British driver not only received criticism from the Dutchman and Red Bull. As revealed by the Mercedes team through a statement, Lewis also received racist attacks through his social networks.
"During and after yesterday's British GP, Lewis Hamilton was subjected to multiple instances of racist abuse on social media after the race collision. Formula 1, the FIA and the Mercedes-AMG Petronas F1 Team condemn this behavior in the most energetic way. These people have no place in our sport and we urge that perpetrators be held accountable for their actions. Formula 1, the FIA, the drivers and the teams are working to build a more diverse and inclusive sport, and these unacceptable online abusive behaviors must be highlighted and eliminated, "Hamilton's team said in the statement.
In addition, Formula 1 itself, in addition to the statement, has wanted to express its rejection of these messages on its social networks. "Opinion and rivalry are central to our sport. But there is absolutely no place for racism or discriminatory abuse. We will work to hold anyone who promotes such views to account. We urge people to show respect and basic humanity. ; and to report any example below these standards, "says Formula 1.Hamilton does not comment
The one who has not spoken about it so far has been Hamilton. The last message from the Briton refers to the incident during the race, but makes no mention of such racist attacks. "Today is a reminder of the dangers of this sport. I send my best wishes to Max, who is an incredible competitor. Glad to hear that he is doing well. I will always fight hard but fairly. My team showed courage and perseverance. It's a dream to win in front of my home crowd. "Red Bull joins the condemnation
Later, Red Bull, Max Verstappen's team, wanted to join the demonstrations of support for Hamilton also through a statement on their networks: "We can be fierce rivals on the track, but we are all united against racism. We condemn racist abuse of any kind towards our team, our competitors and our fans. As a team, we are disgusted and saddened to witness the racist abuse Lewis suffered yesterday on social media after the collision with Max. There is never an excuse for it, there is no place for it in our sport and those responsible must be held accountable. " A message to which Mercedes responded: "We fight on the track. We unite off the track" .
Photos from as.com