Memphis complies, Barça does not
The new signing of Barça scored a penalty and left some spark in an inconsequential match against a Girona that is not ready to shoot rockets either.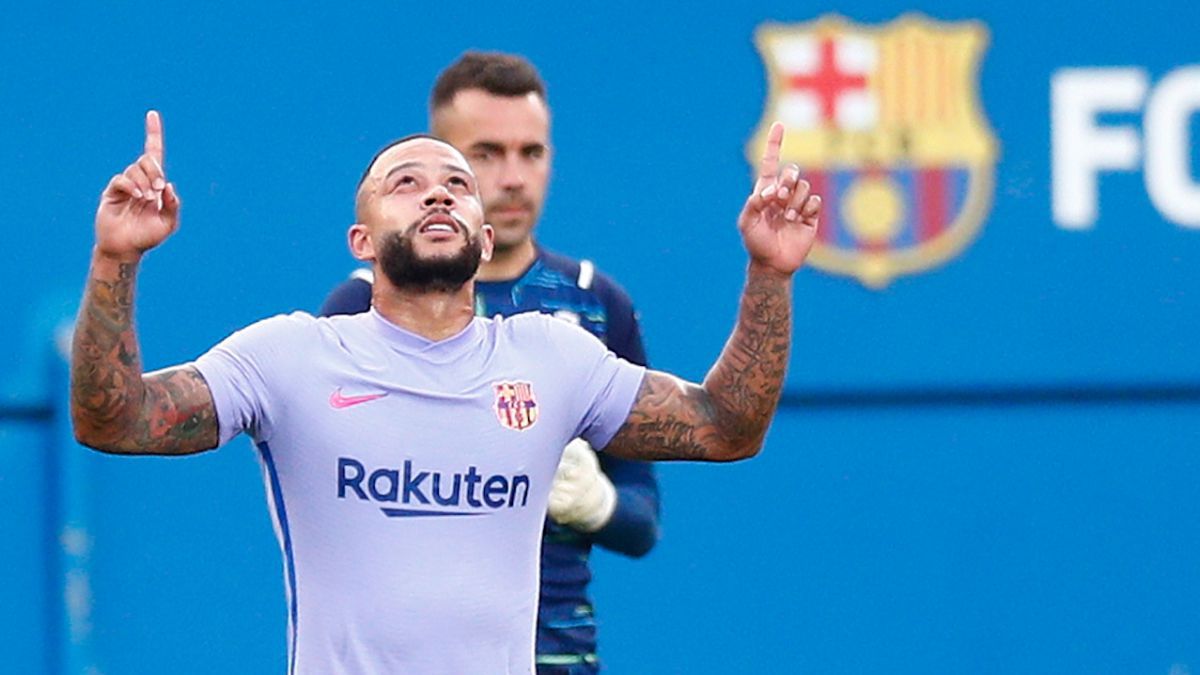 Memphis Depay debuted with Barça scoring. Good news for the archive and history. Another thing is that he scored a rigorous penalty in a duel that will be remembered much more for the technical sheet than for the game of a Barça that clearly felt the weight of training against Girona. The second friendly of Koeman's team in which Barça defeated Girona 3-1 does not allow any interpretation of the future.
This Barça has a long way to go, something very normal at this point in the preseason. Koeman's men beat Girona 3-1 in a game that promised a lot and left little. Had it been played behind closed doors it would be an anecdote. The problem is that everyone saw it and there is a danger of drawing early conclusions. And none of it will be definitive or conclusive, but in this world of quick decisions and visual impacts, the general idea on the part of pessimists will be that Memphis dribbles a lot and scores little, that Riqui does not settle, that if Stuani does suffer Hammered, in the Champions League I don't even tell them.
Others will see the progression of Balde, the details of Collado and that Rey Manaj, an injury apart from a headache (everything happens to Barça already) is doing everything possible to put himself on the market. He has four goals in two games and knows that he will not have a minute once the official season begins.
It is not the time yet to show off a team in Can Barça, no matter how much Memphis, De Jong or Lenglet joined the cause, nor will Girona use this game in a campaign to attract subscribers.The almost 3,000 fans who went to Camp Nou expected to see something more than the day of Nàstic. Considering that Koeman's roster improved with the Euro internationals, his aspirations were logical, but they found a game of exhausted players with tired legs or no rhythm.
We have to thank the referee for encouraging the game by pointing out three penalties due to the inability of both teams to shoot on goal. In the end, a game without football history that will remain in statistical history for Memphis' first goal. Time will tell if it is a good omen.
Photos from as.com