The Madrilenian practices in the first preseason game with three centrals and two lanes.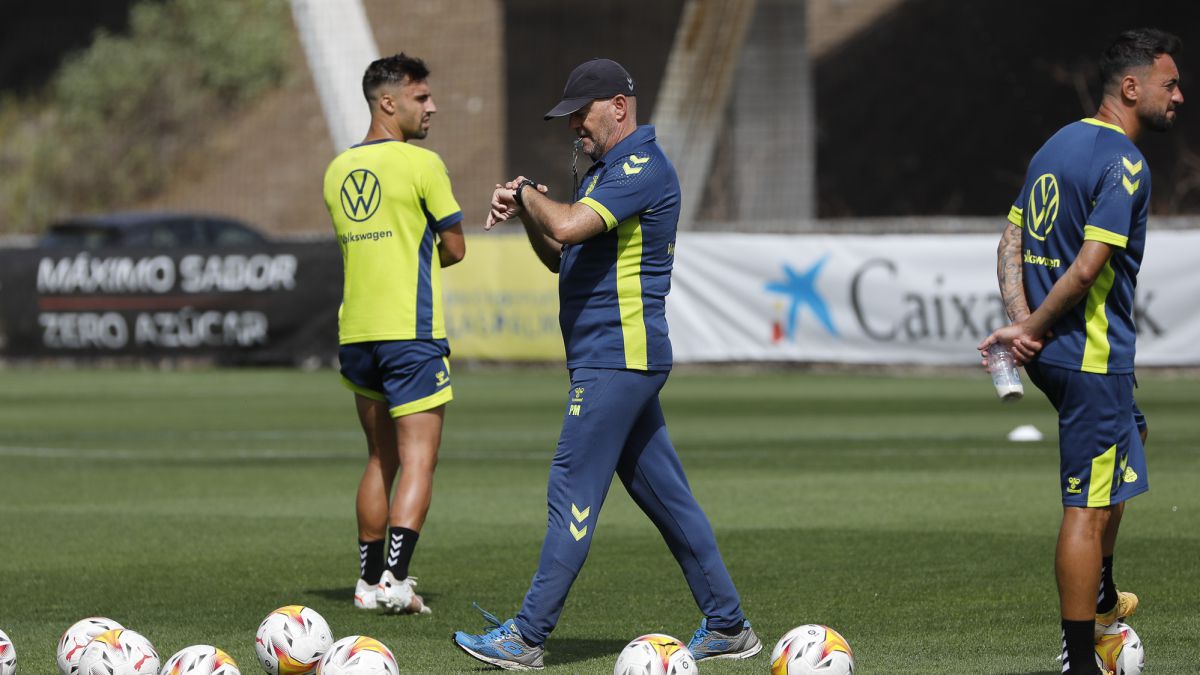 Pepe Mel is considering changes for this season with the aim of giving UD Las Palmas greater defensive security, after a course where they were one of the teams with the most goals in the category. The main modification in the line-up consists of a defense made up of five players.
The yellow team had their first preseason game yesterday Saturday with Las Palmas Atlético (2-0) as their first rival before leaving next July 20 to the Peninsula, where they will face off against large-scale teams such as Espanyol (21 July, 6:00 p.m. Canarian time), Seville (July 22, 6:00 p.m. Canarian time), Wolverhampton (July 26, 9:30 a.m.) and Cádiz (July 27, 6:00 p.m.). In this first meeting, Mel surprised with a change in the line-up, starting the match with a five-man defense, made up of Erick Ferigra, Eric Curbelo and Álex Suárez in the center-backs, and Ale Díez and Sergi Cardona in the lanes. Behind them, Diego Gutiérrez, Sergio Ruiz and Clemente formed the center of the field. In this way, after the departure of Aythami Artiles, but the arrival in a few hours of the Cartagena central Raúl Navas, who has already terminated his contract, it seems that the Madrid coach begins to devise a new plan where UD tries to avoid fitting the 53 goals from last season, something that did not allow the yellows to aspire to something more than permanence, finally remaining in ninth place.In addition to the signing of the Sevillian center-back, the islands are also holding conversations with an old acquaintance of the fans such as Álex Gálvez, who was already in the First Division stage, so that, in this way, the entire defense would be strengthened I could carry out Mel's plan. Of course, as Ramírez, president of the entity, said, a left-back is not being sought, despite the departures of Jonathan Silva and Dani Castellano. That position will be filled by Sergi Cardona or Benito himself. Ale Díez can also play a changed band.
Perhaps, a priori, it is the position that, for the moment, is less covered, but from the club efforts are focused on reinforcing the central zone, the center of the field and the front after the break with Araujo.
Photos from as.com