Marquinhos in the defensive security of Brazil
The central defender of the Brazilian team is a safe back for his teammates. A difficult wall to overcome that offers all the guarantees in the air game.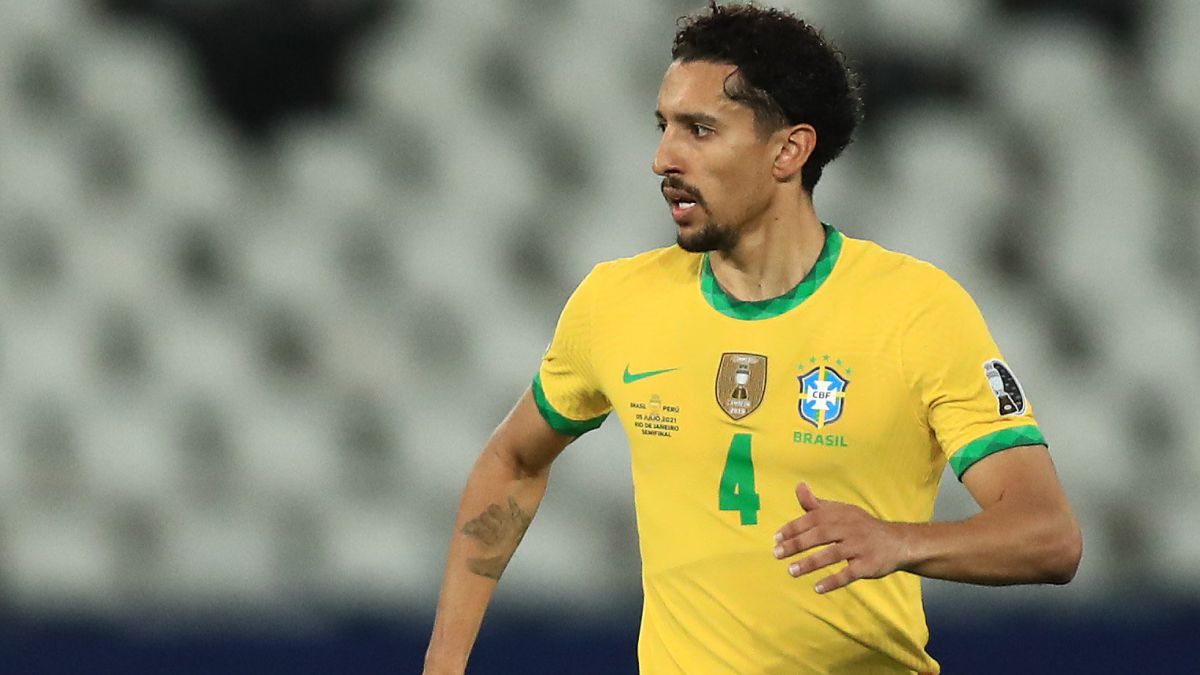 Every team with offensive potential needs players who back up support everything that is done on the opponent's field. Brazil has dynamite in its attack with Neymar and those who accompany him, but behind Tite's selection is not short. Despite the fact that the Canarinha is used to living in superiority with respect to her rivals, without seeing the abyss ahead with a forward that generates and a defense that provides security, there is a center-back who offers guarantees to safeguard his area.
Marquinhos is a wall for rivals when they want to see Brazil's goal. Despite the fact that they sometimes grant occasions, Verdeamarelha plays with the tranquility behind that gives her having a great defense. And there the PSG center-back stands out and knows of his superiority against many opponents. Despite having to live under a playing field that is not being guaranteed in Brazil, Marquinhos has known how to adapt to what each game has required with respect to the proposal that was in front.
If the situation calls for a clearance, don't think about it. If there's a chance to go short to make a play, he does it. If generating an advantage has to be through a long ball, try it. The one from Sao Paulo is proving in the Copa América to be a determined, territorial center back that is difficult to beat. If the usual thing in Brazil is that it is a difficult team to beat and that gives solidity on its field, it is by players like him. Marquinhos has emerged as a captain without an armband, continuing with the national team the step forward he took long ago in France.
Marquinhos leads the Canarinha behind in the same way that Neymar does in rival field. The PSG center-back is among the best defenses in duels won, recoveries ... And above all in the air game. In that aspect, it manages to stand out well above the rest. He has won 11 of the 17 disputes he has had with the ball in the air, also adding nine headers. Marquinhos has long been a world power overlooked, and in a Copa América in which set pieces have taken on great importance, it could be an aspect that will make the difference to lift the title of the competition.
In a tournament in which the level is not being the highest, Marquinhos is dominating with hierarchy from the central position. Good for Brazil because he composes a defense capable of saving any type of situation against any type of rival, and also good for Marquinhos since at 27 he is at the right moment to rise as one of the best center-backs. Not only from the American continent (something that already was), but from Europe and the whole world.

Photos from as.com