"Marc Márquez expressed his admiration for Rossi"
"Marc finds it incredible that he continues to compete despite not even reaching the top 10 places on Sunday," says Giacomo Agostini.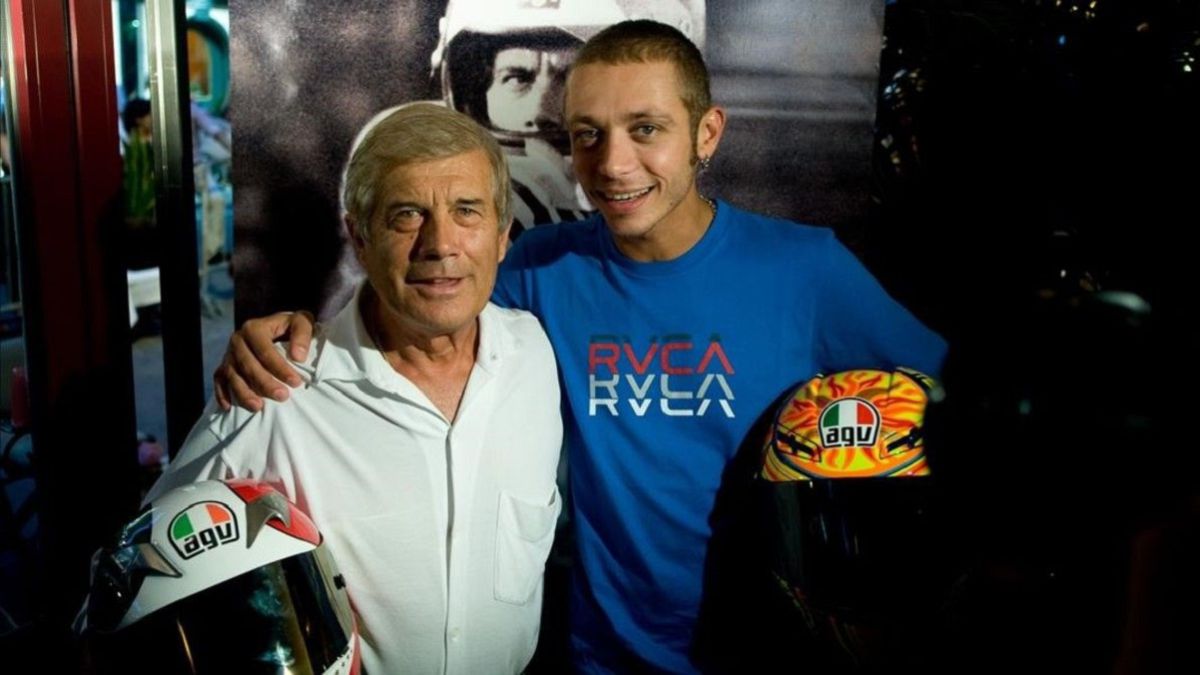 One of the great attractions of the summer break in the 2021 MotoGP World Championship is located in Tavullia (Italy). In this town in the province of Pesaro and Urbino, Valentino Rossi is reflecting with his loved ones on one of the most important decisions in his long sports career: hang up his jumpsuit and helmet at 42 or continue one more season in the queen class , either racing for the Petronas Yamaha SRT or 'signing' for the Aramco Racing Team VR46.
Asked about this difficult situation, Giacomo Agostini assures in 'La Repubblica' that he does not harbor much hope that 'The Doctor' can stop occupying the back of the grid and begin to fight for podiums and victories on the back of the YZR -M1 from the 2021 Styrian GP because nothing can be done against the clock of life and only wine tends to improve over time. Agostini on Rossi: "Only wine improves with the passage of time"
"I believe very little in miracles. I myself, like many other athletes, have learned in my own flesh that there is nothing to do against the clock of life . You can accelerate as much as you want, but he always goes faster than you. This is the sport at the highest level. At a certain age, the one that Valentino has, only a few boxers continue, but they are old fighters who fight between them. This is called a show, but it is a show. That in our world, in the world of speed, of motorcycles, does not work. Only wine usually improves with the passage of time but, sometimes, leave spending too much time turns it into vinegar, "estimates Agostini.
Likewise, the most successful rider in the history of the championship points out that Marc Márquez recognized him at the Sachsenring event (Germany) that he found it surprising that Rossi continues to compete given his poor performance: "After his spectacular victory at Sachsenring I spoke with Márquez and I showed him my admiration for what he did and for the way he has behaved in his long recovery. We joke about the fact that he will be the one who surpasses me in number of victories, as he now has 83 wins, and has all the time in the world to achieve it. And, curiously, he expressed his admiration for Valentino, because it seems incredible to him that he continues to compete despite not even touching the top 10 places on Sunday "."Ducati? To do the same as this year it is best to leave it"
Two opinions shared by Graziano Rossi. Valentino's father affirms in 'MOW Magazine' that his son is in one of the most difficult moments of his career, since the results achieved to date do not convince him, while stressing that to extend this bad streak the best is to retire: "Right now, yes. Rossi is already thinking about his future. He will decide with his head. This is a very, very difficult moment in his career, one of the most difficult. And if I'm really honest, I don't know how and when will it come out of this. I hope that in a stroke of luck, there is a good stroke of luck. Let's say you find yourself at the right time in the right place, have a good time, a good result and from here give you the encouragement to start over. The fact is that the results do not satisfy him and the results are important for someone like him. Ducati? Yes, it is good to do a year with Ducati but, for what results? To do what you are doing this year , it is better to leave it ".
Photos from as.com