Marcos Llorente, next on the list
After the renewal of Simeone, Atlético wants to close that of the rojiblanco 14, Gil Marín's goal that did not materialize before the European Championship. The player will improve his conditions.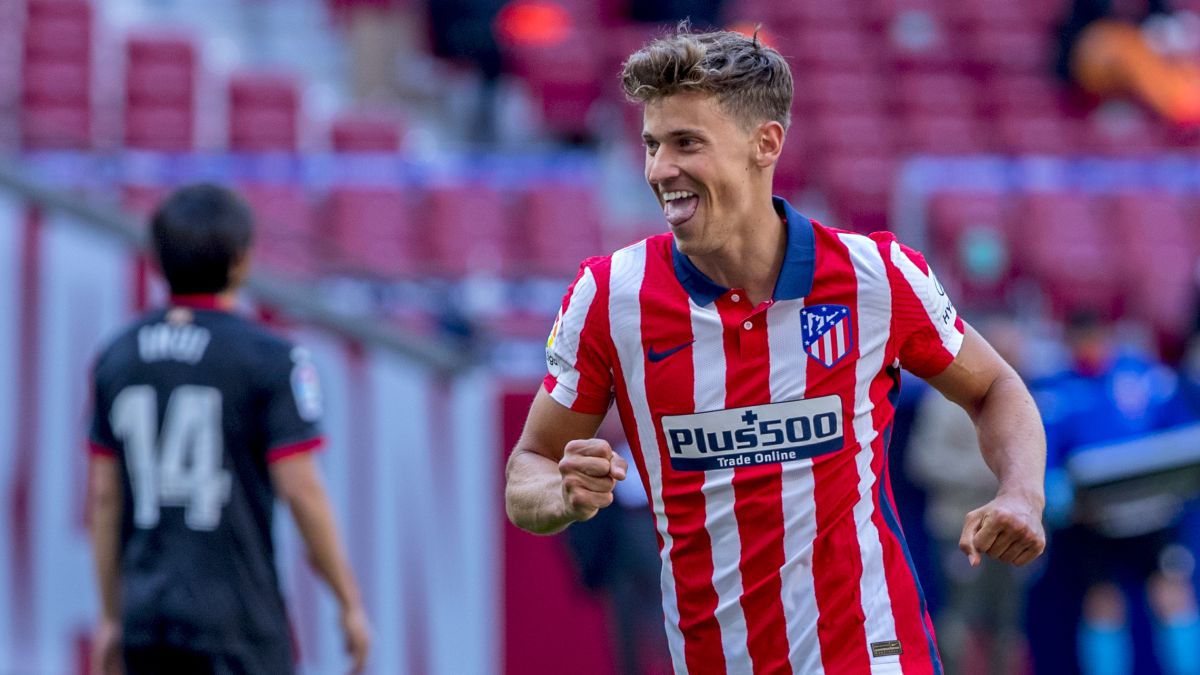 Atletico's roadmap after the end of the season was programmed in detail. Simeone's renewal had been in the works for months and an agreement was reached weeks ago, as As reported, but the club needed to make a move before any operation. On June 25, the capital increase was approved and kicked off the rojiblanco summer: Simeone, until 2024. The next renewal is that of Marcos Llorente.
The footballer has exploded and is one of the stars of Atlético. For many, the crack of the League. Therefore, the club understands that it is fair to recognize it with an important contract improvement to, on the other hand, scare away potential suitors. His current contract expires in 2024, so there is no rush to try a renewal, but Gil Marín negotiates the new conditions with the player's trusted people. The plan is to raise its cache to match the important ones on the staff.
In the interview that Llorente gave to As during the European Championship, the player explained the situation: "There were conversations a long time ago (to renew), it is true, but nothing happened and the negotiation was not finished. I have no problem and what happens whatever has to happen. I have many years left. My idea is to continue, I'm fine, I'm happy at Atlético de Madrid ".
After announcing the renewal of Simeone until 2024, the next chapter should be Llorente, although he is now on vacation, so there is no excessive rush to execute any movement. In parallel, the other operation that Atleti wants to close as soon as possible is the signing of Rodrigo de Paul, who is preparing for the final of the Copa América and, later, will also go to rest.Valued at 80 million, the best Spanish
Marcos Llorente, revelation in Spain, is already a highly valued footballer in the market. Transfermarkt, a portal specialized in appraisal, values it at 80 million euros, the price of crack and the most Spanish. In the Premier they test him, because he is a high-level player and who gives the profile. But the 14 is happy at Atlético. You have found your site and are in the prime of your career. He only needed to shine in the Eurocup to have a round season. But time has. And Atlético's intention is for him to be dressed in rojiblanco.
Photos from as.com