Maite Cazorla, the new bomb
Five triples from the Canary Islands, four of them in critical moments, key to beat Serbia (75-60). Spain, virtually in the quarterfinals, will be first even losing by less than nine against Canada.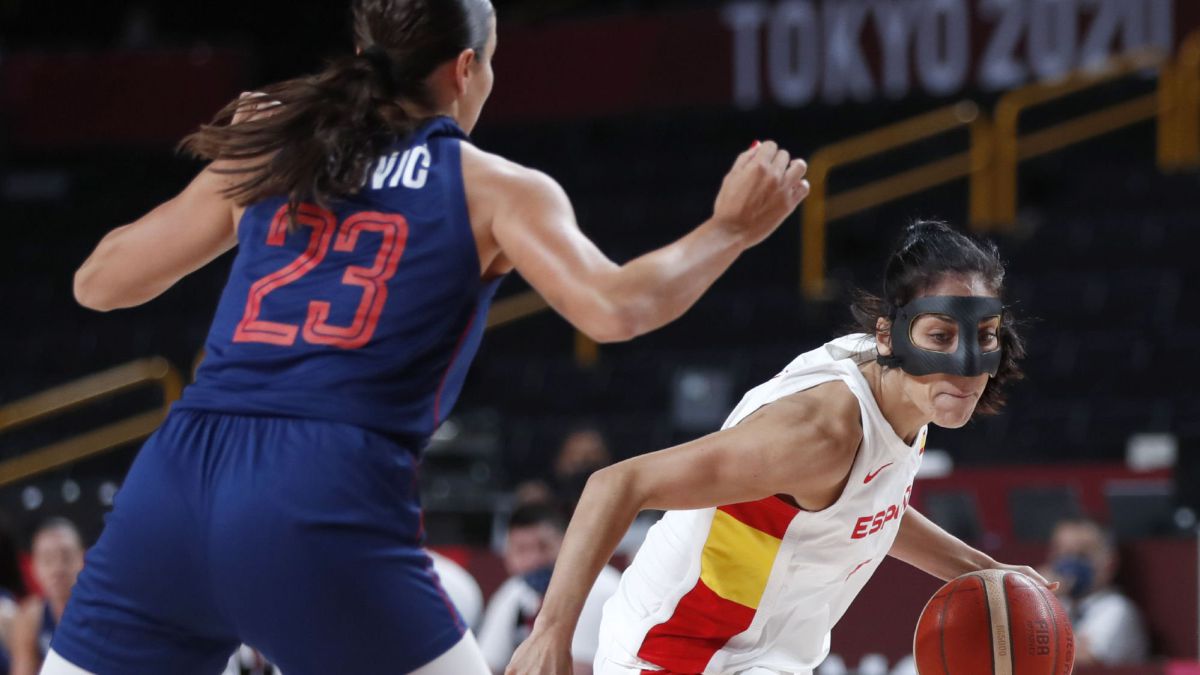 These are the events in Saitama. Spain took by law the revenge of the defeat in the quarterfinals of the Eurobasket with an unmitigated victory over Serbia (85-70). The victory means the virtual classification for the quarterfinals of the Games, which will be the first and seeded position if they win or lose by less than nine points against Canada.
And now for the details. The afternoon of Saitama consecrated Maite Cazorla, a 24-year-old Canarian who has been announcing an iron character and who, when the ball burned the most, made four key triples. Spain sustained its triumph in the 25 points of Alba Torrens, the 20 of Ndour and the eight assists of Cristina Ouviña, but the most decisive player of the match was Cazorla. Because there was a time when Spain didn't see anything. And the light was turned on by her.
The match was to be played on narrow margins. That is why Lucas Mondelo stopped him urgently when, at the beginning of the second quarter, Serbia went until 21-31. Somewhat relaxed because Sonja Vasic was on the bench, Spain did not control the exit of the naturalized Yvonne Anderson (10 points), but then she knew how to stop the Serbian gas leak and leave the game almost balanced at half-time (41-44). The teams explored their treasures. Ndour, who has come in excellent form, is capable of hitting under the basket and in transitions. Alba finally found the necessary sensitivity in her wrist and hit triples. At times, she becomes an unstoppable player. To Anderson, Serbia added Jelena Brooks and, of course, to Sonja Vasic, plastic player and of high level.
The National Team overcame a new critical moment with 43-52. It was there when the wild card Cazorla appeared, who with an incredible discharge of four triples came to put Spain ahead even before the third quarter ended. At his side, Cristina Ouviña emerged, a brave player who saw the Games at risk due to an injury in the friendly in Malaga against France but who persevered and has arrived very fine. A basket from Zaragoza and a triple from Alba Torrens gave Spain the maximum difference of the match (64-58) ..., at that time. Because it was more. With Alba, he reached nine points (69-60 and 71-62). Serbia had a hint of reaction but it was soon extinguished. Mondelo insisted before the end on the basketaverage, key in possible triple draws. Sweet revenge with Serbia, and Cazorla explosion.
Photos from as.com