Madrid activates the Goretzka route
According to 'Bild' in Germany, the white club has already communicated to the footballer its intention to sign him if he does not renew and leaves Bayern for free in 2022.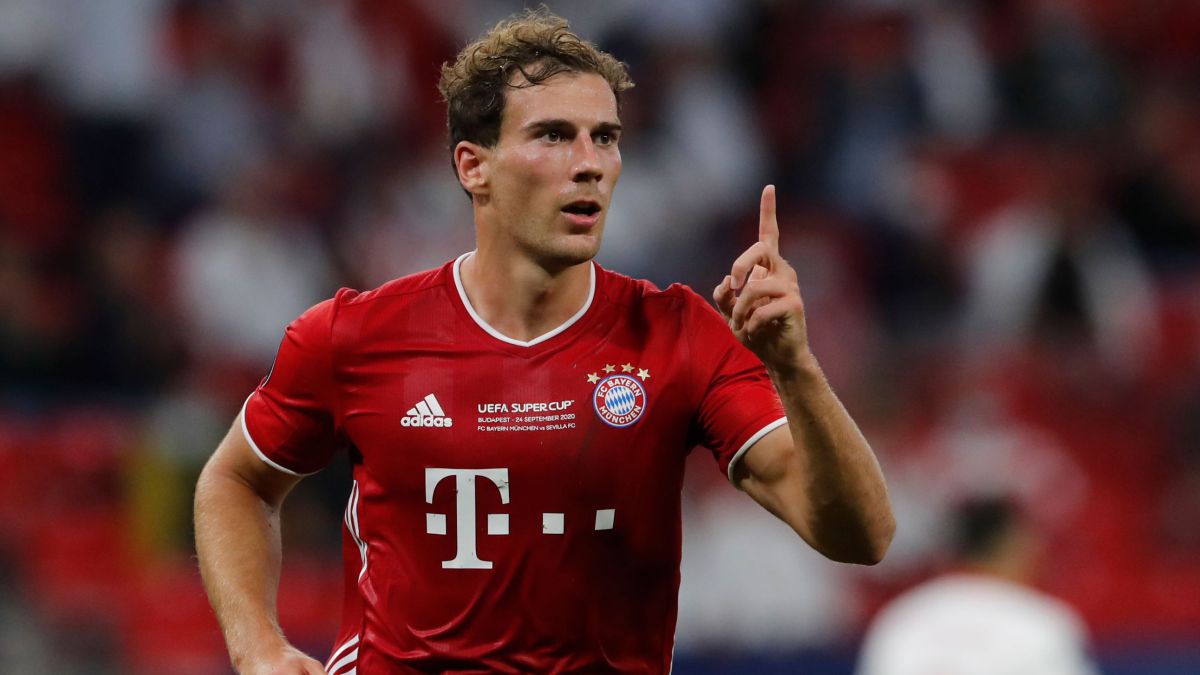 Real Madrid aspires to continue fishing in the troubled river of Bayern Munich. At least that is clear from the information published by Bild, a leading newspaper in Germany, which explains that Madrid has been interested in Leon Goretzka, midfielder of the Bavarian team, and that he has already let him know that if in June 2022 he leaves for free the team, the whites aspire to be their next project. A carbon copy of what has already happened with Alaba this summer and very close to the signing of Kroos in 2014, in exchange for only 25 million, since he had only one year left on his contract and he had already transmitted to Bayern that he did not plan to renew.
Goretzka has refused to renew with Bayern so far. As Bild himself published at the time, the offer made by the Bavarian team to extend his contract did not satisfy him at all and the player ordered his agent to start proposing his name to clubs in Europe that might be interested. . And among them it seems that now Madrid is sprouting. Not for this summer, because the white club will not make any expense except that of Mbappé, if it finally gets within reach. But yes with a view to 2022, a summer in which Madrid could offer Goretzka a first-rate salary.
Y is that as of June 2022, Madrid will release a large part of its wage bill. Varane (which will probably be released this summer), Marcelo, Isco, Bale and Modric (also Benzema and Carvajal, but both have a renewal agreement pending to be announced) end their contract in one year; Between the five they add 92 million of gross salary mass that will no longer be included in the white accounts, a more than enough margin to bet on Goretzka as an option for the Madrid midfield of the future, if the case comes. Right now the German is in the third salary bracket of Bayern, a club that in itself takes great care that its payroll does not run out of control, especially in current circumstances.
Goretzka is currently valued at € 70 million, according to Transfermarkt. At 26, he has ample experience in the elite: he has won a Champions League, three Bundesligas, two German Cups, a Confederations Cup with his national team ... He is also a midfielder with a lot of goals (he has scored 76 goals in 341 games in his career) and in the last season only injuries prevented him from being as important as he would have liked. But even so he accumulated 32 games, eight goals and nine assists.
Photos from as.com