The club, which had 58,000 subscribers and 130,000 members before the pandemic, manages a waiting list of 9,000 seat requests for 21-22.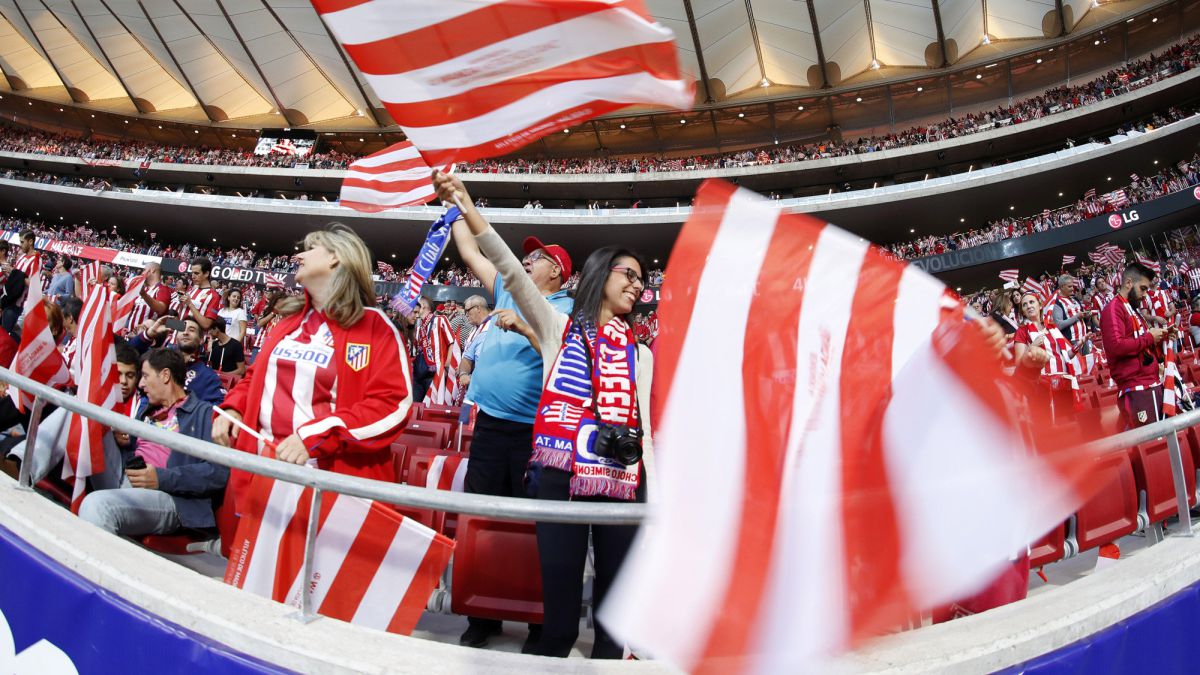 Atletico fans want to see their team again. The pandemic has not cooled the relationship, despite the fact that the Wanda Metropolitano has been empty for more than a year. On the contrary, there is a lot of desire for a reunion and the figures say so. The club already manages a waiting list of 9,000 subscription requests. The fans exceed the capacity of the stadium.
When the crisis broke out and the football fields were closed, Atlético already had 58,000 subscribers and 130,000 members. There was also a queue to get a seat in the Metropolitano, with a capacity for 68,000 people. The clubs, however, feared that this break that lasts more than a year could drive some spectators away from the stadiums, but it seems that this will not be the case, at least in the rojiblanca home.Elche, the champion's first visitor
Without a doubt, it has helped the idyll to keep the league's conquest alive. The rojiblanca fans had to settle for cheering on the team from outside the stadium in the last days, but the tension of the final stretch of the season and that everything had a happy ending filled the fans with pride. The day after Atleti was proclaimed champion in Valladolid, the fans flocked to celebrate it in the vicinity of the Wanda Metropolitano.
At the return of summer, the party will take place inside the stadium. On August 21 or 22 there is an Atlético-Elche and, if everything goes as it should, it will be played with an audience in the stands. At the end of June, the Government reported that for the new season the stadiums will once again have people, although it is still unknown with what percentage of capacity. But the scenes of the last league days, with public (although little) in some regions, and especially those of the Eurocup have stirred the desire for football. In addition, it is planned that for that first home game, Atlético will offer its people the title of league champions.
Deadlines for subscribers
Current subscribers have until Friday the 16th to renew their seat for the 21-22. Once this period has concluded, the club will contact those non-subscribed members who make up the waiting list in the first two weeks of August, in order of seniority. The longest-serving members have priority for vacancies. In fact, only members on the waiting list, which remains open, will be able to access a subscription.The presence of twelve rojiblancos footballers in the Eurocup and the America's Cup has also somehow postponed the closing of the season for the Atléticos, who have been watching out for Koke, Trippier, Lodi, Suárez ... And De Paul, who has already received the affection of his new hobby, very excited about the signing. As happened last summer with Luis Suárez, who commented on numerous occasions about the desire he has to play in a packed Metropolitan. You will enjoy it. Atlético will have another signing for the new season, their fans, who return with more enthusiasm than ever to a stadium that is already too small for them ... 444 444

Photos from as.com