Luke Maye, from university hero to Baxi Manresa player
The American power forward, in 2017, scored the winning basket that gave North Carolina the NCAA title. It is the seventh signing.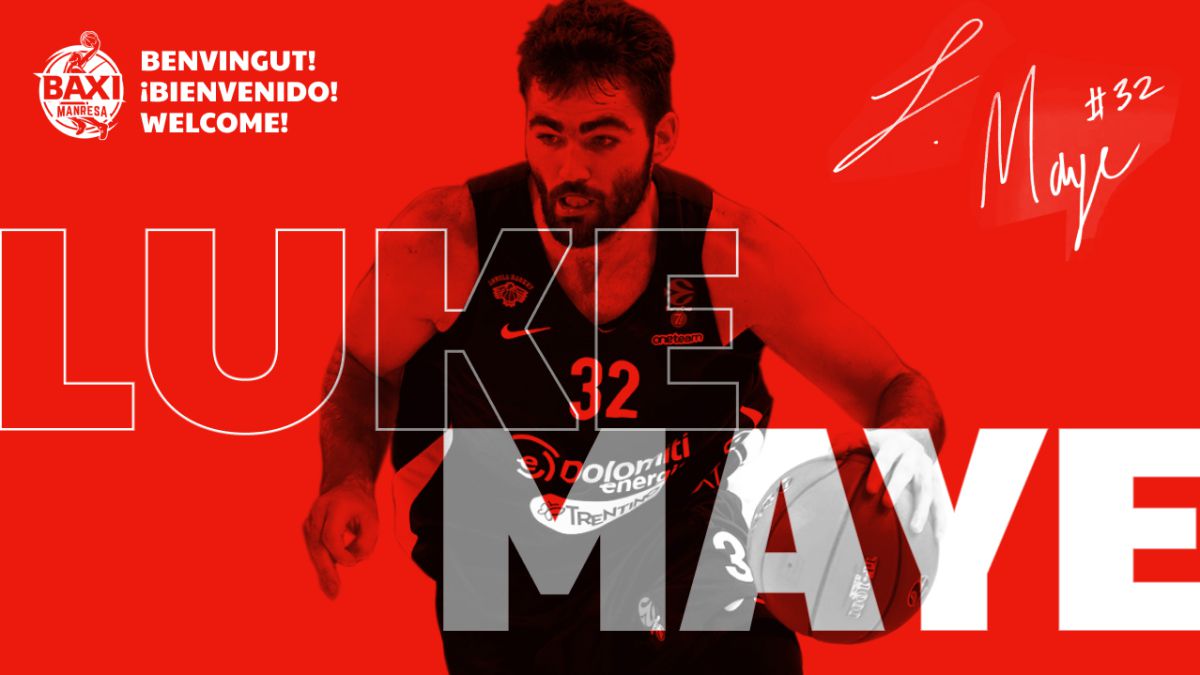 Baxi Manresa has announced the signing of American power forward Luke Maye, 24 years old and 2.03 meters tall. A player who in 2017 became a hero of the University of North Carolina after scoring the winning basket that gave the title of the NCAA (United States University League) to his team against Kentucky.
Maye has played last season for Dolomiti Energia Trento in the Italian first division, as well as playing in the Eurocup. In the European competition he has played a total of 14 games with an average of 11.2 points (30.3% in triples), 6.4 rebounds and 1.4 assists in 25 minutes per game. In fact, this last season was the first as a professional for the American player.
This is a player with good medium and long-distance shooting skills who, in addition, is forceful and hard in the paint. He has managed to be MVP of a day of the Eurocup and one of the most important players of his team. Sign two campaigns with the Nou Congost team (until 2023) .
This Eurocopa season has left performances to remember, for example, against Lokomotiv Kuban where he scored 25 points and grabbed 15 rebounds for a PIR of 34. His game against Metropolitans also stood out thanks to his 22 points and 9 rebounds for a total of 27 valuation credits.
The power forward is the Catalan team's seventh signing after the additions of point guard Vasilije Pusica, forwards Joe Thomasson, Janis Berzins and Elias Valtonen and power forwards Marcis Steinbergs and Chima Moneke. Precisely with these last two he will share a position, although Maye is called to be the starter.
Photos from as.com