Luis Pérez: "Not having games does not have to be an excuse"
The side confirms that Real Valladolid has "shown" its intention to continue and that its desire is to continue as a Blanquivioleta.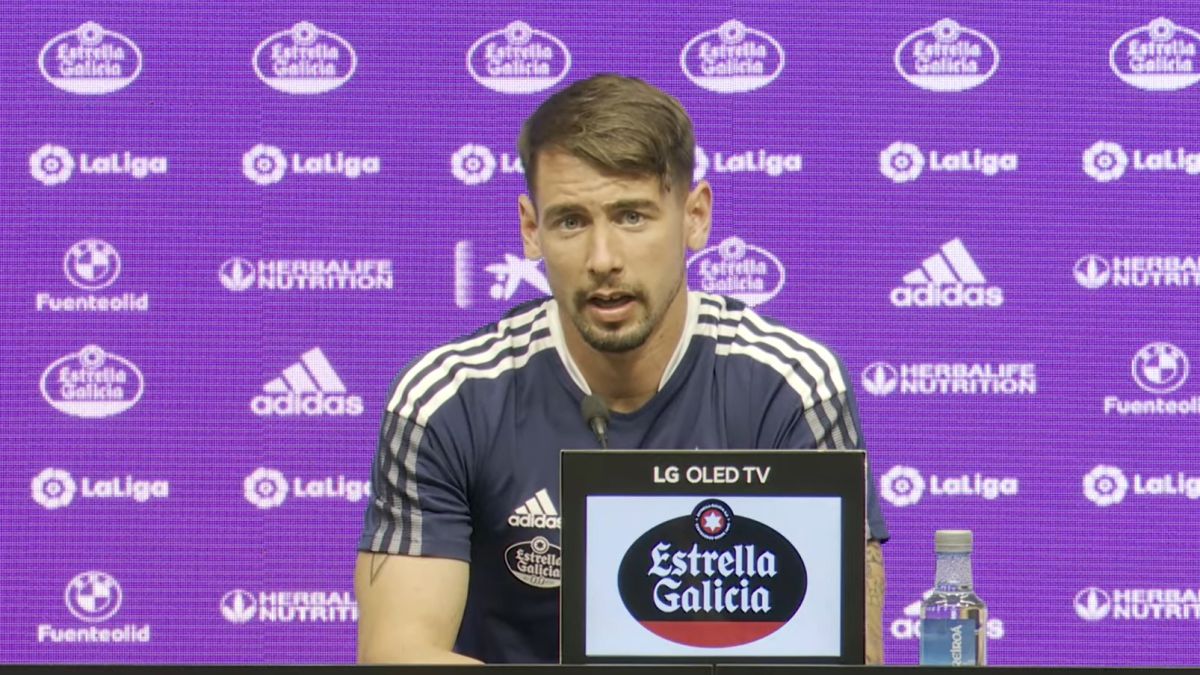 Real Valladolid is burning sessions in another atypical week of preseason, again without friendly matches, although with a lot of work in Los Anexos. This was confirmed after the work session on Thursday by Luis Pérez, who, although he knows that "training sessions are not the same as games", is also not oblivious to the obligation to adapt after the cases of coronavirus that the team suffered .
"The training sessions are quite hard, with intensity. We have to compensate that there are no games with training sessions. As there are few people, they train more because there is no rest, but I am happy because I love working," confirmed the full-back, who has the His mind set on getting to his debut against Las Palmas as well as possible and believes that this lack of matches "does not have to be a concern or an excuse to arrive well" .
Personally, the Andalusian is "quite happy with Pacheta's proposal" to have the ball and use "high sides", and that he perceives in the dressing room ;, that "having the ball, pampering it and being a daring team is something that everyone likes "those who are." That ambition is projected into one objective, that of promotion, and although Luis Pérez is clear about it, he calls for going "game by game" .
"The Second is very difficult and any team can surprise. In this category you need goals and be strong at home, and then scratch what you can out," he pondered, although without forgetting a premise: "Everyone knows that we are Real Valladolid, where we come from and where we want to go ".
However, the full-back faces his second year as a Blanquivioleta wanting to "let last year go by", after "how the situation happened", with a decline that will lead him to his fifth season in the category, since he has not "In no time to get out of here." "In winter they talked about it, but it was a lie. I have not spoken with my representative and the club has shown me that they want me to be here," he said.
In any case, he knows that it is time to start, since, although the training sessions are not being so numerous due to different circumstances, the squad is wide. "In football there has been a slump on the issue of money and, with COVID-19, the market is screwed. We have enough chips, but it is normal that everything is very stopped. They will have to prioritize the exits", he considers himself, before thinking of new faces.

Photos from as.com