Löw, in his goodbye: "Özil was a tremendous disappointment"
The Mannschaft coach, after what was his last game as Germany's top sports manager, took stock of his 15 years at the helm.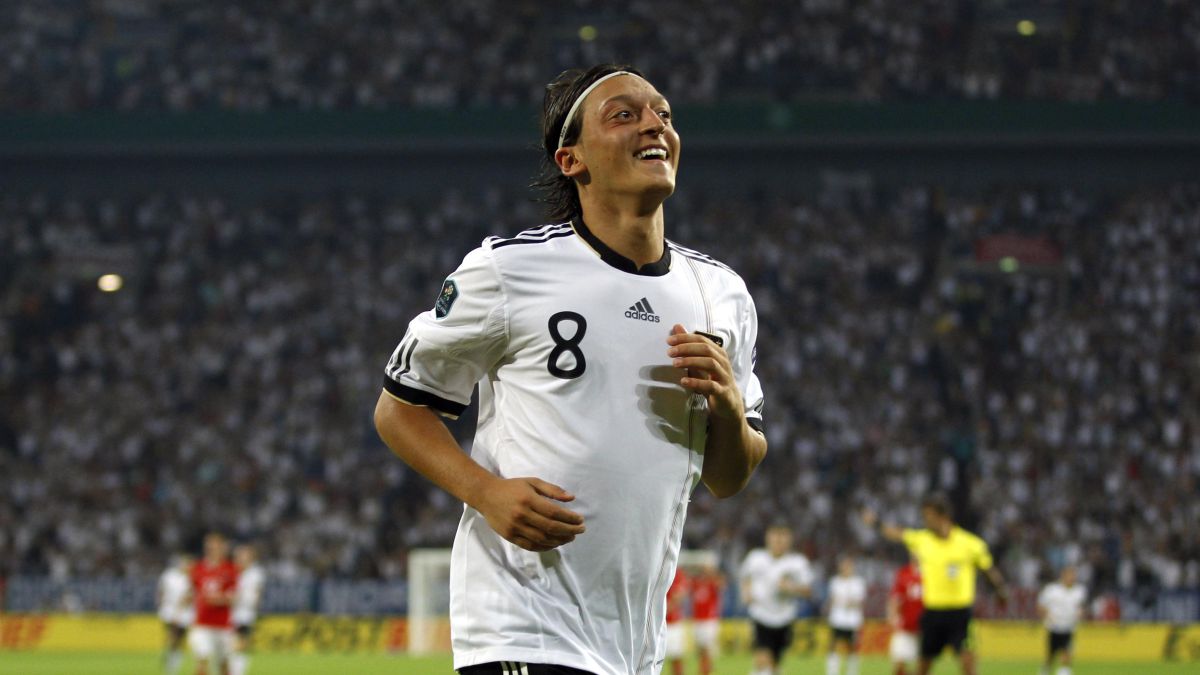 German coach Joachim Löw appeared before the media the day after losing to England (2-0) and being eliminated from the European Championship. The Mannschaft coach, after what was his last game as Germany's top sports manager, took stock of his 15 years at the helm of the four-time world champion and spoke about the following topics: 444 444
Elimination: "It was not the farewell that we all imagined. It was a very intense four weeks. I always kept faith in this team and believed in it. I am sorry that we have let our fans down. We have not generated the enthusiasm that we should have. I take responsibility for this elimination. I knew I was going to make mistakes. Everybody does. "
Future: "I think this team has a great future ahead of it. It is capable of achieving that success that it believes in. I am looking forward to seeing what happens over the next few years, especially at the European Championship in Germany. It will be something special. I wish Hansi the best. My heart will continue to beat in black, red and gold. "
Ambition: "From my experience I know that sometimes it takes two or three tournaments until players are able to handle stressful situations in a tournament of this type. I think some of them have not yet reached that level. My Exit will help in that process. We miss more creativity and coolness. But the will was there. We are talking about an ambitious team. "Farewell: "I gave my last talk to the team and the staff. Many have been with me for a long time, both players and coaches. It is clear that, despite this disappointment, I did not want to leave without thanking all of them for their time, their commitment and their trust in me ".
Personal future: "I have nothing planned, not even vacations. We will see. What is clear is that, of course, I will continue to be one more fan of this team and these players."
15 years in office: "Having this responsibility is not always easy. There were times when not everything was pretty. But after 15 years in the front line, now I am happy to be able to take a step back. It will surely take me some time. Time to assimilate it all, the beautiful moments and the disappointments. I have experienced many things. The World Cup in my own country, in South Africa, Brazil, Russia. There have been many games. And I am at peace with myself ".
Memories: "I stay with people. I am very grateful for having been able to share all this with them. It is the beautiful side of being a coach."
Analysis: "It is difficult at the moment. Some things have worked brilliantly at times, others not. What I can say is that we have given everything we had inside throughout these four weeks. We prepared with everything we had available But going into details now does not make much sense. It is true that we had a series of difficulties before the EURO. Due to the coronavirus and some injuries, there was no possibility of forming the team as it would have been necessary. "
Sadness: "No one could find the dream, the disappointment is enormous" .
Flick: "I have been in constant contact with him for the last few months. Even now, during the European Championship, we have spoken on the phone and exchanged messages. I am at your disposal for whatever you need, but I suspect that he will come with his own clear ideas.
Müller opportunity: "I don't blame him. Not at all. Opportunities like that have often been wasted. Logically, the goal would have helped us a lot, the stadium would have been calmer. But Thomas is able to deal well with these kinds of situations. He will digest it well. "
Özil: "It was a tremendous disappointment on a personal level. But the time will come when we will talk again. Mesut was a very important player for us."
Moments: "The defeat in 2012 against Italy gave us what we needed. It brought us together again. I was in contact with many players, including Schweinsteiger and Khedira. It was the key to winning the 2014 World Cup. The worst defeat was against France in the semi-finals of Euro 2016. If we had won, which was possible, we would have won the title without a doubt. The most recent defeat against England is another that hurts me quite a bit. This team has been on top of the world for many years It is very difficult to always finish in the top four in tournaments. But we have achieved it many times. With our style and football, we have inspired many. "

Photos from as.com