Lizoain: "It is exciting to see how the Mirandés is growing"
The Canarian goalkeeper assures that the growth that the club has experienced in recent seasons made him make the decision to renew one more year.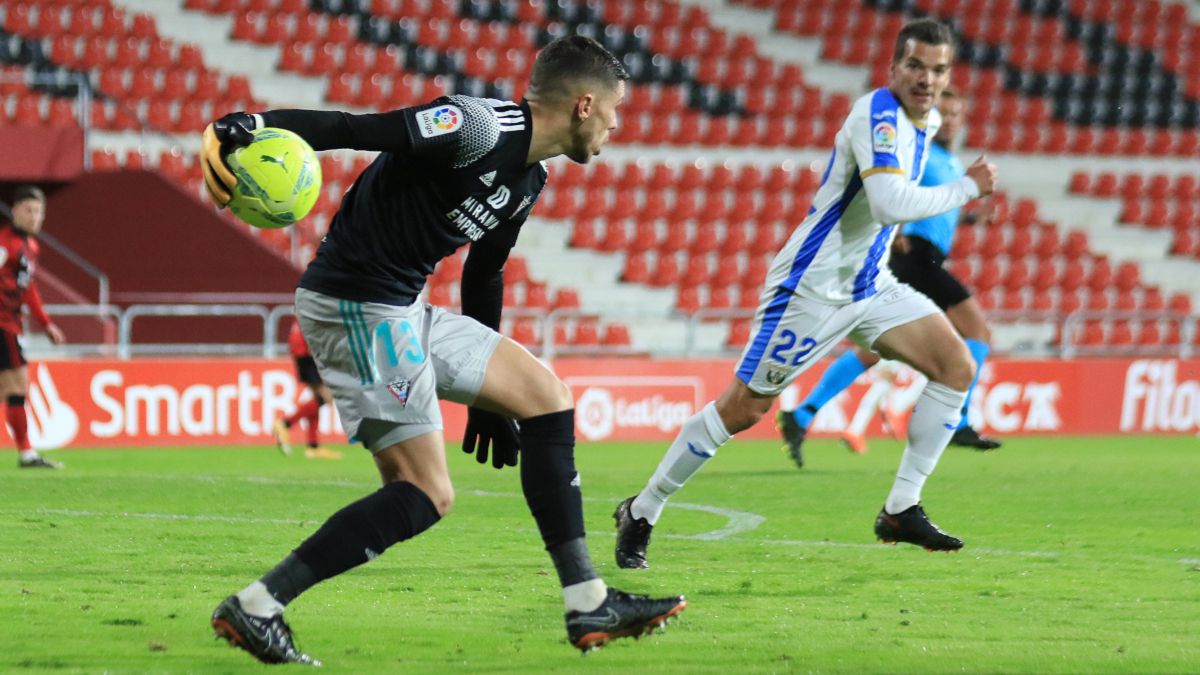 El Mirandés will play their first test of the preseason this Saturday against Bilbao Athletic. The squad is already looking forward to the game, to relive the feeling of jumping onto the pitch. With the appointment in Zamudio, Lolo Escobar's pupils will close their second week of work, prior to the start of the league. "Do not hurry up. Little by little players are arriving and the coach is managing it very well. The team needs a good group. Do not give much importance to what happens in the first meeting. It will be one more training session in which we will apply the things that have been instilled in us ", highlights goalkeeper Raúl Lizoain.
The Canarian meta is very happy in Miranda. Since his arrival at the 'jabato' team in the 2019/20 campaign, he has seen how the club has grown by leaps and bounds: "The works that are being carried out, both in the gym and in the facilities, is something important for growth and the improvement of footballers. It is one of the things that I invite myself to continue one more year. It is exciting to see how the Mirandés is growing ".
Lizoain will serve as captain this year. And for the new players, who join the team, it has a clear message. "Until you feel it, it is not the same. This year we will be fortunate that the fans will enter the field and in this way experience what Anduva and Mirandés are. It is true that many come from teams that are in the First Division, but what you feel here is not experienced anywhere else. It cannot be explained in words, "he says.
Asked about where Mirandés can be this season, Lizoain recognizes that neither the coaching staff nor the squad should lose the north. Fighting for the goal of permanence is the priority: "I have been a professional for twelve seasons and I know that the Second Division is very complicated. We must go match by match, fight each match as a final. Then we will see what can be done. Without putting pressure on ourselves, we must do what we have to do at all times. "
Photos from as.com