Lío Joao Mario: communications and complaints between Inter and Sporting
The player has signed for Benfica after terminating with Inter. Now, Sporting claims 30 million because there was a clause that prohibited him from going to a Portuguese.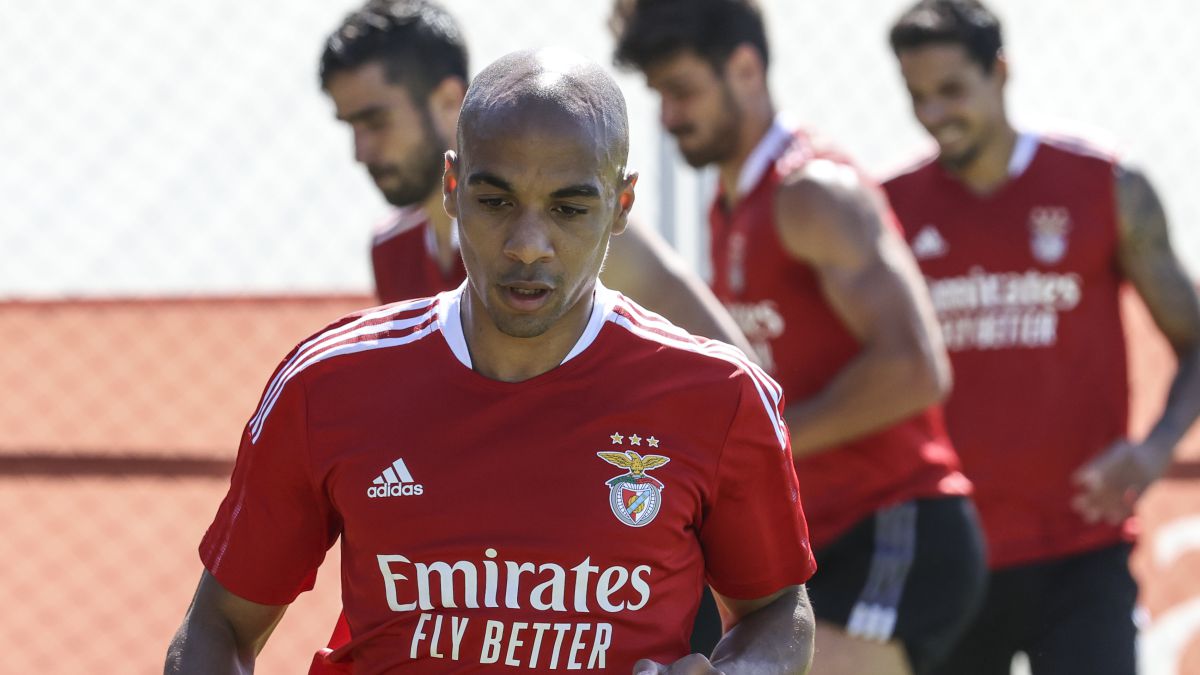 Joao Mario is a new Benfica player. This movement, a priori inconsequential for being a free player, has uncovered a real scandal with three involved: Benfica himself, but especially Inter Milan and Sporting Portugal. So much so that they have issued very harsh statements against the other club and the matter could end up in court.The affair begins in the summer of 2016, when Sporting de Portugal sold Joao Mario to Inter for 40 million euros. At that time, both clubs agreed on a clause by which the Italian team had to pay 30 million more if it ended up transferring the player to an entity in Portugal.
After multiple transfers, Inter and Joao Mario have agreed to terminate their contract. Shortly after, Benfica announced their signing. In other words, it has gone from Italy to Portugal, something that was prohibited in that contract. But he has not done so via transfer, but after a termination and incorporation as a free player.
Meanwhile, Sporting is very angry, because it considers that the movement is a maneuver to avoid the clause, which, in its opinion, would be in breach. In addition, he explains that Inter has rejected this summer an offer for Joao Mario on his part, something that is not in accordance with now letting him go free without entering a euro. For this reason, it has issued a harsh statement in which it announces that it will go as far as it has to go: 444 444
"In view of the news that reached the public yesterday and today, Sporting SAD reports the following:
In 2016, following the transfer of player João Mário from Sporting CP to FC Internazionale Milano, the Italian club and player João Mário undertook, among other things, to make an additional payment of € 30,000,000 as long as the player registered in favor of Portuguese Clubs, including SLB;
As it is public and notorious, FC Internazionale Milano and the player João Mário agreed yesterday to terminate, by agreement, the employment contract that united them, so that the player, in a continuous act, would be bound by an employment contract with SLB; this after FC Internazionale Milano rejected an offer from Sporting Clube de Portugal - Futebol, SAD for the player in question;
It is the conviction of the Board of Directors of Sporting Clube de Portugal - Futebol, SAD that a file was used for Inter and the player João Mário to seek to avoid what they signed with Sporting Clube de Portugal - Futebol, SAD in 2016;
And that this file only illustrates that all parties were aware of the obligations they assumed in 2016 and that, after 5 years, they intend to avoid;
Sporting Clube de Portugal - Futebol, SAD will not publish this newsletter, which aims to divert uncomfortable attention from other current affairs;
But it will not stop defending the interests of Sporting Clube de Portugal and Sporting Clube de Portugal - Futebol, SAD at its own headquarters, holding the parties responsible for the damage caused and the breach of the obligations assumed ".Inter responds
In another statement, in this case of a reply, Inter Milan condemns the note issued by its Portuguese adversary and, once again, announces legal action if necessary: 444 444
"FC Internazionale Milano is aware of the statement that Sporting Clube de Portugal has made public.
Comments are unacceptable, extremely serious, and most importantly, without foundation in truth.
The club will protect its image and reputation in the corresponding forums ".
Photos from as.com