Lewandowski awaits Madrid
Bayern begins to move to find him a replacement fearing that their desire to accept new challenges will increase. He dreams of Madrid.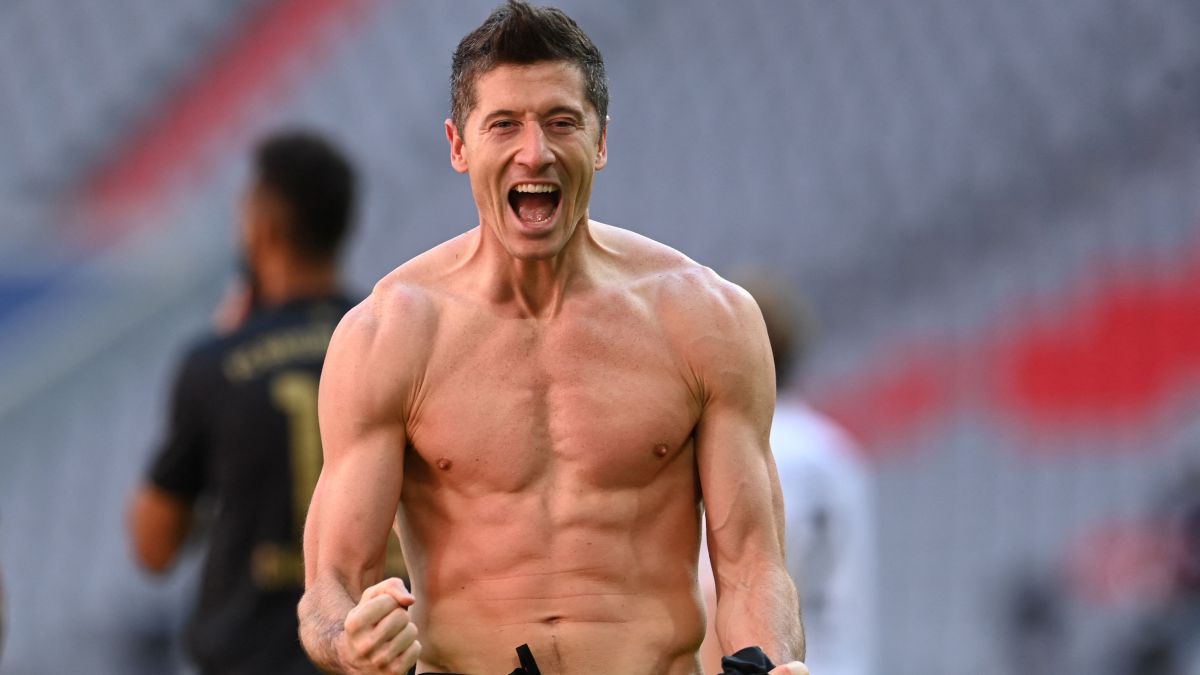 Lewandowski continues to have the dream of wearing the Real Madrid shirt even in the final part of his career. At 32 years old and being a fan of physical preparation and correct nutrition, his football is more current than ever. Last season he was by far the best scorer on the continent, 48 goals in 40 games… But the previous season he scored 55 out of 47. AS already published a few dates ago that the player is within reach of Madrid. He has a contract until 2023 with Bayern.
Now, the Munich entity takes action, fearing that if it is not this summer the Pole will ask to leave the next, when he only has one year left on his contract, and has set his eyes on Gakpo, PSV winger. The Dutchman has signed his best season in the elite, having scored seven goals and three assists in the 23 games he has played in the Eredivisie. Despite his main winger position, in which he has scored 41 of his 48 goals as a professional, Julian Nagelsmann would take advantage of his arrival to turn it into a false 9 with the aim of renewing the Munich attack, something similar to what he already did with Dani Olmo in Leipzig.
The reality is that, although Madrid is very focused on Operation Mbappé, Lewandowski also opens a new path to Madrid if Haaland fails. He was already on the verge of signing for the white club in 2014, just before his transfer to Bayern was consummated, which he reached at zero cost from Borussia. The Pole had captivated Florentino in April 2013 when he lowered himself to the white team of the Champions semi-finals with a poker. Lewy had already committed to Bayern, but his representative at the time, Cezary Kucharski, even offered Madrid the possibility of paying the 20 million penalty clause to break with the Munich team and play at the Bernabéu. Lewandowski had given the green light. But Florentino did not see it clearly at the last moment and dismissed the idea.
Madrid already knows Lewandowski's willingness to change of scene and accept new challenges, but also Bayern's categorical refusal to transfer him at this time. The white entity does not want to conflict with PSG for Mbappé or Bayern for Lewy. But it is almost certain that next summer, when the Pole only has one year left on his contract, that window between him and Madrid will reopen. It all depends on what Haaland has done. But the truth is that Lewandowski awaits Madrid.
Photos from as.com