Letter from Anelka to Mbappé for her future: "It depends on what you want to achieve ..."
The former PSG or Real Madrid striker, among others, advises the PSG player through a letter published in 'The Athletic'. "You will have to leave PSG at some point," he adds.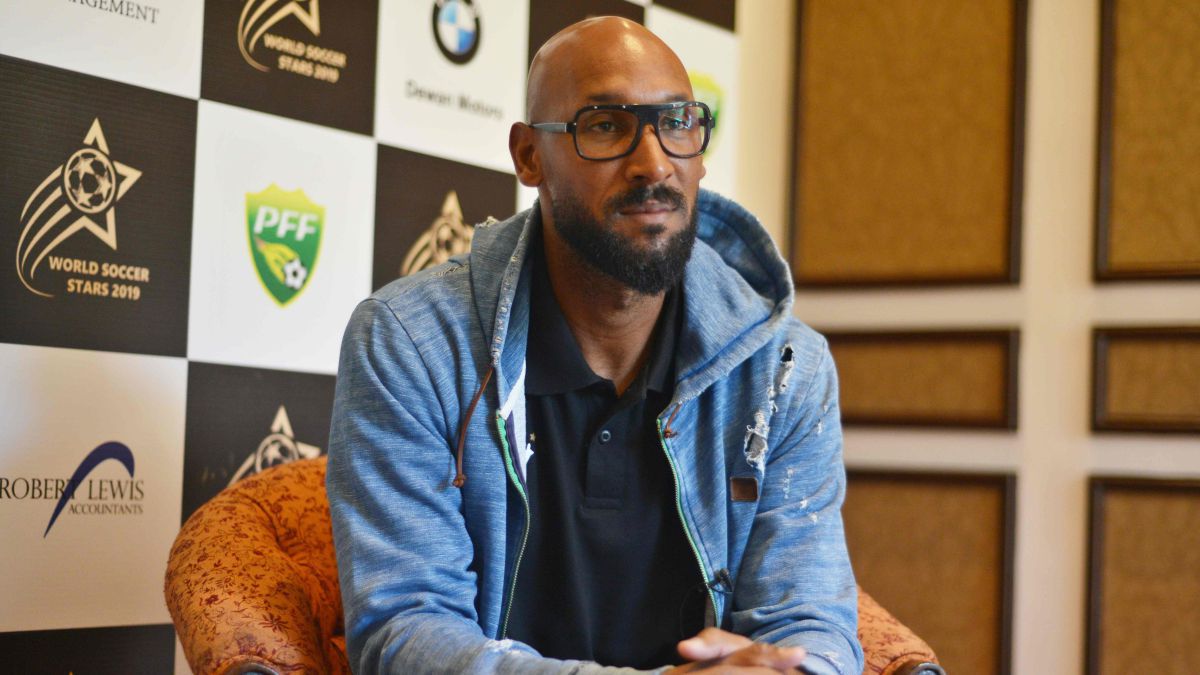 A European Championship was venturing where France led by Mbappé, Griezmann and the return of Benzema would tyrannize the tournament. At least few were betting that we wouldn't find Les Bleus among the top eight teams in the competition. However, football is capricious and after seeing how Switzerland recovered from a 3-1 against in the round of 16, the penalty shoot-out killed Deschamps's men. The focus of the blame, although distributed, shines more, since then, on a Mbappé whose failure from 11 meters condemned his team.
A week after the setback, Nicolas Anelka, who knows well what the pressure of wearing France's elastic means, as well as that of PSG and living with the eternal rumor of the transfer, has wanted to share a letter addressed to Bondy's through ' The Athletic '. The title is enlightening enough about the content: "Dear Kylian, goals are medicine for a penalty injury ... and if you want bigger prizes, leave PSG." With his future in perennial conversation, even more so since Kylian's intention to complete his contract that joins him to the Parisians without renewing, to be able to choose freely in 2022, was revealed. Madrid, attentive, rubs its hands with that decision and surely with the words of an Anelka who also passed through the Spanish capital.
"You have two choices, stay in Paris or go to Real Madrid. Both can win the Champions League these days (...). The choice depends on what you want to achieve in football. If you want the highest praise, the Ballon d'Or ..., you will have to leave PSG at some point. Whatever you do in Paris, it will be fine, but there will always be someone who says: 'You did very well at PSG, but only in France, the best are in England and in Spain ... ", writes the former forward.
"You have to decide. If you want to win the Ballon d'Or, which is what you should be looking for after the echo of Cristiano Ronaldo and Messi, you will have to compete to be the best. You cannot do it when you are at PSG. The French league is not easy, don't take it the wrong way, but I think the hardest is the English. If you want to be one of the best, do what you do in Paris at Chelsea, United, Arsenal, City, Liverpool. Or go to Spain to Madrid or Barcelona. Or maybe to Italy. Then we can talk about global impact ", Anelka continues. An advice that will surely resound in the ears of a Real Madrid that hopes to turn Mbappé into the standard of the Santiago Bernabéu 2.0.
In addition, he wanted to console the striker for his missed maximum penalty against Sommer, using as an example his own scar, the 2008 Champions final. There, after the 1-1 draw in regulation time between Manchester United and Chelsea, Anelka did not miss the last pitch of the series that gave the Red Devils the title. "Missing one last penalty is something that scores and will always score you. You feel lonely, but all you can do is work, work and work to score again and start forgetting. But you never really forget it all. You never really forget it. I have forgotten and I will never forget it ... ", added an Anelka who is clear about what Mbappé must do to continue growing ...
Photos from as.com