Leganés need five-six signings to close their squad
The club is looking for a goalkeeper, midfielder, far left, right and one or two forwards. The goal is to have 21 outfield players and two-three goalkeepers.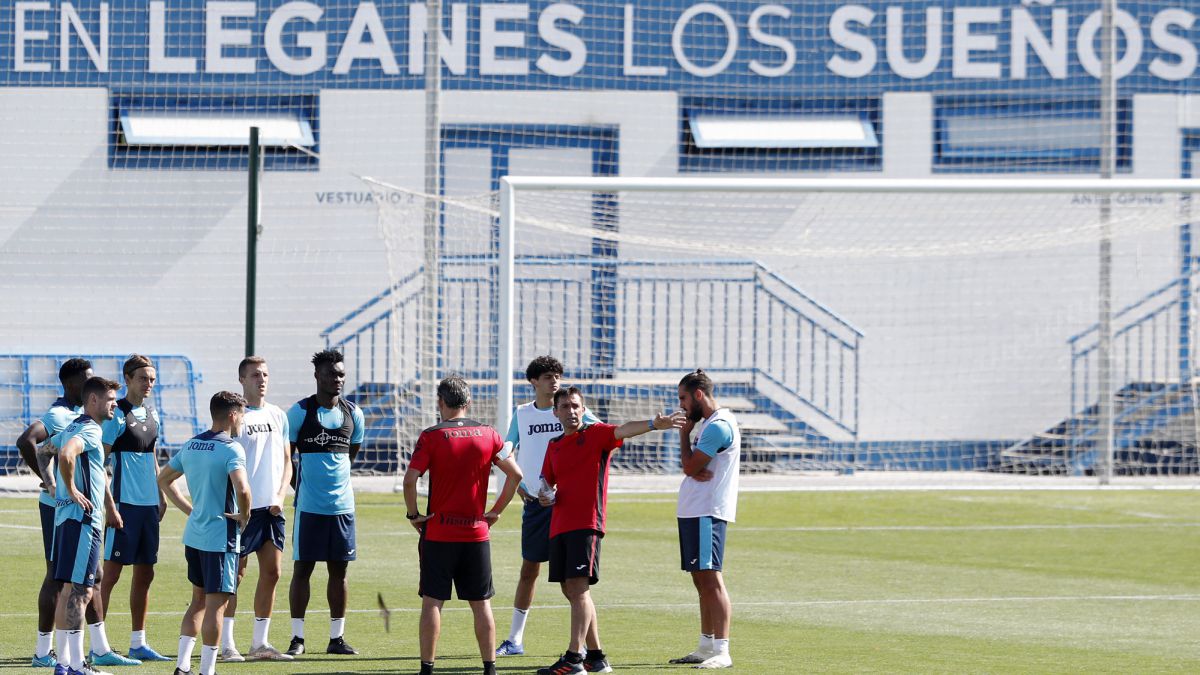 The Leganés has closed two signings so far this summer. Namely: Quintillà and Palencia. Also two renovations: Asier Riesgo and Unai Bustinza. Movements that leave the current squad full-fledged in 17 footballers, as well as players at the forward, such as Facu García or Josua Mejías. A still short squad for which between five and six signings are projected. The Blue and White objective is to have a squad of 23 players: 21 outfield players and 2 goalkeepers to be joined by a third from the B team and the majors.
The positions that Leganés probes are five for those five-six new players. Namely, a goalkeeper, a center midfielder, a left winger, a right winger, and one or (preferably) two center forwards. If all these expectations were met, Leganés would tie the desired squad by an Asier Garitano who confirmed to AS his desire to return to a group without too many players.
"I want to have 21 field players plus three goalkeepers," Bergara's was resounding. If the forecast is fulfilled, Leganés would have between four and five fewer players than last year, when it had a group of 28 players, three more than the limit of LaLiga professional chips allows.
All thinking about the possibilities that possible massive outbreaks of COVID as happened in Fuenlabrada could leave out a large number of footballers at some point during the course. Paradoxically, then it was the muscular injuries that transmuted into an epidemic in the squad. The positives for COVID were only two. This summer there are already four and they have forced to cancel the first friendly of the season in Talavera. More paradoxes for Leganés.
The areas are urgent
The fact is that Leganés needs about 5-6 signings of which some enjoy more urgency than others. For example, those of the areas. In the goal, because right now Leganés only has Asier Riesgo as the first team's goalkeeper. Also up front because there is only one '9'. Sabin Merino is the only born forward of a squad that can also use Juan Muñoz at the top, although Garitano considers him more of a midfielder than a striker.
In the rest of the positions that are sought there are already players who can occupy those positions. At the extremes, Avilés and Arnáiz form a good base from which Leganés seeks competition. And here, a peculiarity: for the left-handed side, left-handed players are intended, unlike last season, when all the wingers (wherever they played) were right-handed.
In the middle center, Leganés already has four members: Gaku, Perea, Recio and Facu. The latter is moving in a complex situation, halfway between the options of continuing and an extra-community passport that, if another foreigner signs in, could put him on the exit ramp. It also happens that Leganés combs the market to find a midfielder who occupies the position of Rubén Pérez, signed by Panathinaikos after finishing his contract at Leganés.
Photos from as.com