Laprovittola leaves Madrid and is on Barça's agenda
The white club, in a statement, announced the end of their contract and that of Alex Tuys, which they will not renew with Pablo Laso's team.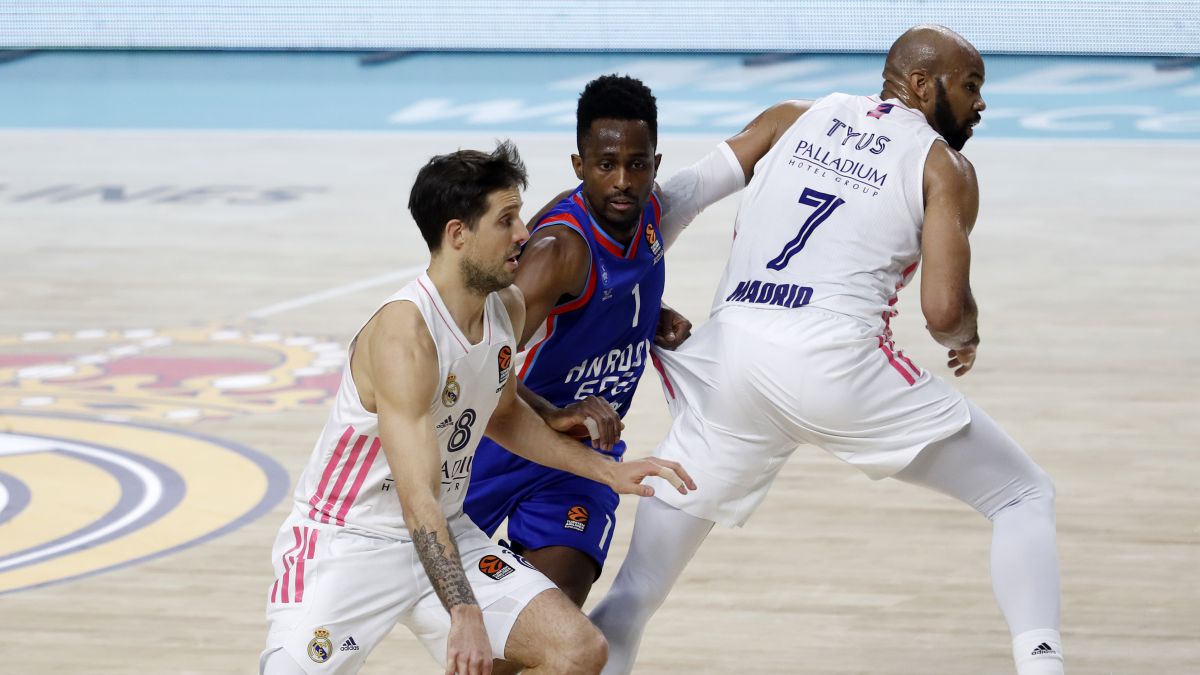 Nicolás Laprovittola and Alex Tyus are no longer Real Madrid players. Both, in this way, will not renew with the group of Pablo Laso, from which they permanently dissociate themselves. The white team itself, through an official statement, has announced it as follows: "Real Madrid CF announces that our basketball players Nicolás Laprovittola and Alex Tyus have terminated their contracts with the club. Our club would like to thank them for their dedication , the professionalism and exemplary behavior they have shown during their career at Real Madrid and I wish them the best of luck in their new stages ".
The Argentine base came to the capital's team in July 2019, after being the MVP of the 2018-2019 regular season of the ACB League with Joventut de Badalona. In that season, he averaged 17.2 points, 6.4 assists and 2.5 rebounds for a 17.2 PIR. In his two courses in the white team, in which he has added 58 games in the regular domestic competition, the recent season has set his best marks: 9.3 + 3.8 + 2.5. In it, it has also been, in many moments, one of the props on which a team has been sustained, greatly diminished by starts and injuries. Tyus, meanwhile, arrived in January of this year, after the serious injury of Anthony Randolph. After 25 games in the Spanish league, he leaves with 5.7 points and 3 rebounds in his locker. In Euroleague, they say goodbye after averaging, this season, 6.8 + 3.8 + 1.6 and 3 + 2.5, respectively.
According to Eurohoops, the Argentine guard would also be interested in Barcelona to strengthen its organizing positions. A sudden turn of the situation that, in turn, would mean a reverse path to that of Thomas Heurtel. The Barça club is looking for a base in the market after the departure of Leo Westermann, who came to the team in January to fill Heurtel's gap, but has not won the trust of Jasikevicius.
Williams Goss and Heurtel, new bases
Laprovittola, Tyus and Real, thus, separate their paths in a moment of reconstruction, after closing the course without winning either the League, the Cup or the Euroleague, something unprecedented in the Laso era. At the base position, Nigel Williams-Goss and the aforementioned Heurtel will be Carlos Alocen's new teammates. In interior positions, the recruitment of Guerschon Yabusele has already been closed. In all three cases, with the medical examination passed and waiting for the official announcement. In this way, the merengue squad would have one small forward to be completed, waiting for Jaycee Carroll, 38, to decide whether to extend his career for another year or to retire. Sergio Llull, for his part, has confirmed that he has a contract until 2022.
Regarding this position, there have been contacts with the Greek Ioannis Papapetrou, from Panathinaikos, but the player's claims do not match the idea of Madrid and, according to a source familiar with the situation, it does not seem that he will be the chosen option. In relation to Nikola Kalinic, an all-rounder that by profile would fit as Deck's replacement, Valencia has officially communicated that it includes him in the right of first refusal to match any proposal that the Serbian could receive in the ACB. If there is an interested club, you should submit an offer document within the next 13 days. Later, Valencia would have 5 days to match it.
Photos from as.com