Laia Palau: "I'm a huge fan of this team"
The captain of the National Team is excited about the national team that will travel to Tokyo. "They come with a spectacular quality," he assures.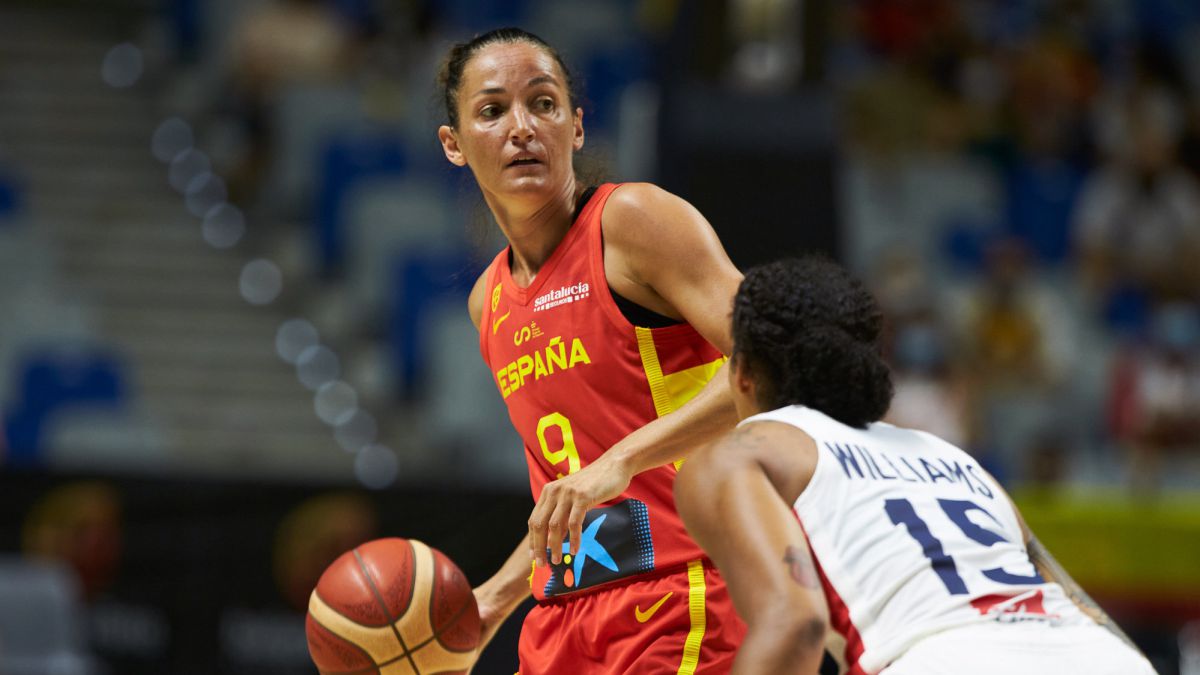 Laia Palau, captain of the Spanish basketball team, declared herself a "fan" of the team that will travel to Tokyo to represent Spain in the Olympic Games, led by Lucas Mondelo, and stated that "the young women have a lot of talent and a lot of desire."
"I am a very fan of this team. I think there are people who come with spectacular quality and I think they have shown it. The young women have a lot of talent and a lot of desire. We are going to make a salad with all this and hopefully we can be in our best level ".
Before the start of the team's penultimate training session at the WiZink Center (Madrid), Laia Palau spoke to the media.
"We have left the Eurobasket behind, we have something very beautiful now ahead of us which is the Olympic Games," he added about the recent elimination of the European Championship in which Spain was left out of the medals and could not get his ticket to the World Cup. next year. The only way to get a place for the World Cup is by winning the Olympic gold, for which the United States is the favorite.
"But that does not mean that we have not forgotten anything about what happened, because it has to help us to correct and move forward, always bearing in mind that the team is building it. We have improved in things that I think we already saw against France, I think we have a little more pause and that everyone has been more in their place. We have clearer ideas, "said the Spar Girona player in relation to the friendly preparation against France, which ended with a balance of a victory and a defeat.
On the first matches in the Games, Palau said: "You have to focus first on the group stage and try to finish first or better second to have affordable crosses. But hey, there are about eight teams at our level, apart from the United States. it's going to be difficult. The results always come after a good job. "
In the same way, he made clear the main objective of the team in Tokyo: "Days of great intensity are coming. The objective is to go there, experience it all and try to make our best version come out in the important moments."
Palau does not consider that the Eurobasket coup adds pressure to the team when facing the Games: "We always have to show. I don't think it is pressure, we have to continue with the illusion that it is a unique experience for the team and the opportunity in the same summer to have another option to take a path of what this team has to be ".
Tomorrow the last training session of the national team will take place, which will head to the Japanese capital next Saturday, July 17.

Photos from as.com