Kern Pharma signs two Spanish U23 champions
Igor Arrieta and Iván Cobo will be part of the pharmaceutical team next season after a great performance in the Lizarte Team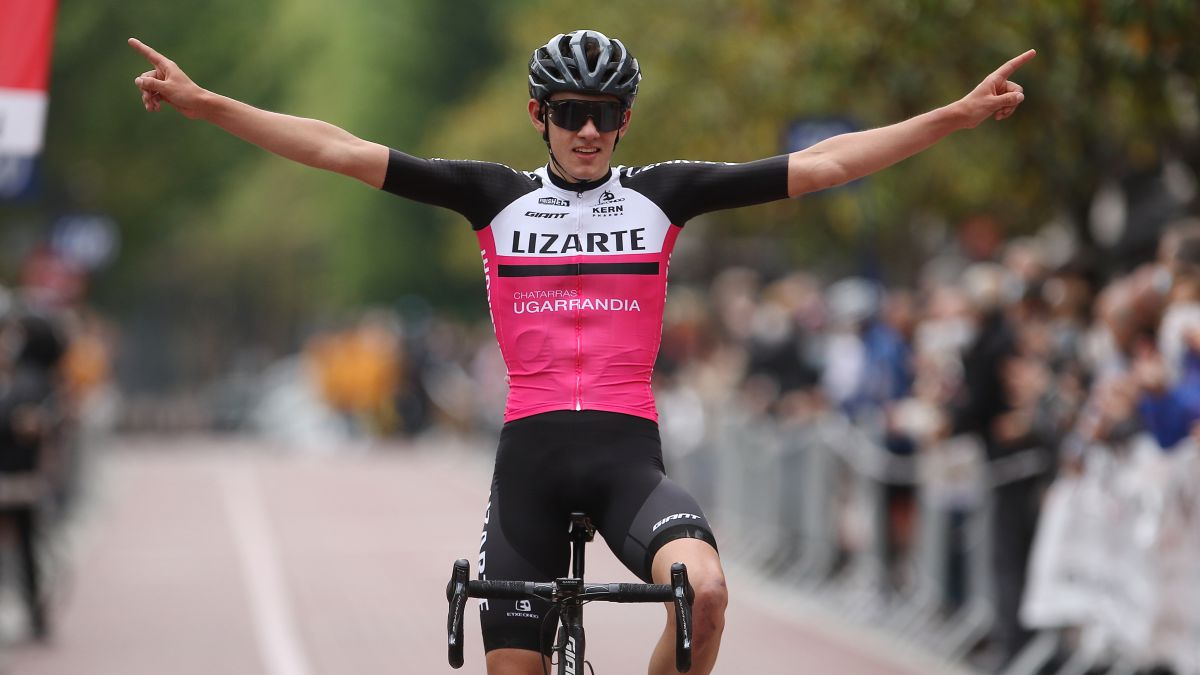 The Navarrese Igor Arrieta and the Cantabrian Iván Cobo have been confirmed as the first two signings of the Kern Pharma Team for next season. In this way, the recently proclaimed Spanish Under-23 champions make the leap to the pharmaceutical team from Team Lizarte, a subsidiary of the same.
A Igor Arrieta (2002, Uharte-Arakil), seems to have outgrown the amateur category in just a few months, and has been happy to turn professional next season: "This is an ideal place to continue growing. It has given the opportunity to become professionals with the Kern Pharma Team. I have felt illusion and desire to do my best ".
The son of the ex-cyclist and sports director of the Movistar Team, José Luis Arrieta, is excited, but aware of the level and demands of the new category: "I want to be a complete rider, who can do good time trials and have a good time in the mountains. good in laps; the only one I have raced in the Sub-23 was good enough for me, but I imagine that in professionals it will be a different story ".
Iván Cobo (2000, Astillero) is also promoted to the Kern Pharma team and his first objective is to "adapt to the category". "I want to be there for many years and make cycling my way of life. It is difficult to know what type of cyclist I will be, but I imagine that I will have a fondness for laps, for being a climber," says the Cantabrian runner whose 1.86 foot meters has allowed him to shine on all terrains.
Cobo highlights the importance of having raced with the Lizarte Team: "The confidence they have given me these two years is reflected in this leap to professionals. I hope to reflect in professionals the spirit of the Lizarte Team, the famous Lizarte Character: teamwork, focus on performance rather than result ".
Maximum enthusiasm and confidence of the team
Manolo Azcona, president of the Kern Pharma Team, and Juanjo Oroz, general and sports manager, have been very excited and trust that both riders will make a difference.
"The transition to professionals by Igor Arrieta and Iván Cobo is for me a tremendous illusion, a double joy," says Azcona. "Not only did we sign two high-quality riders, but on top of that, both of them have grown up at home," he adds.
For his part, Oroz has stated that "it is too early to define them as cyclists", but has highlighted their great conditions: "They have the quality to be in the big races with the best, as they have already done in the different categories for which they have passed, and leave your stamp on professionals. "
"For us, turning two cyclists like Igor Arrieta and Iván Cobo into professionals is giving meaning to this sporting project. The Lizarte Team is our root; the Kern Pharma Team was born to give opportunities to their young talents", concludes Oroz.
Next season it will be time to be very attentive to both riders, because, despite their early age, they promise to give more than one joy to the Kern Pharma Team.
Photos from as.com