Julio Lamas and the reinvention of basketball in Japan
Luis Guil, scariolo's assistant and coach since 2019 with the Japanese Saga Balloners, discovers the secrets of the rival in the debut: "Hachimura competes at 500% and Watanabe is not a ten in anything but a seven or eight in everything".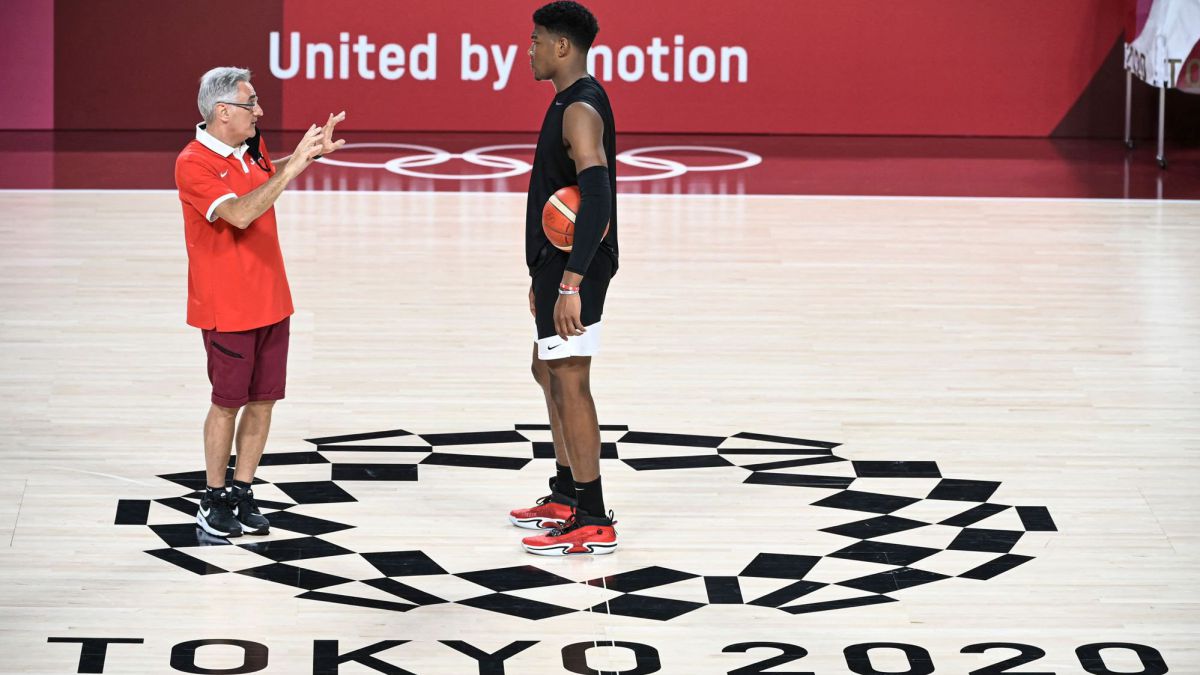 For days since FEB, signals have been sent about Japan, Spain's first rival in the Games and the 42nd selection in the FIBA ranking, which has surprised with a victory over France in the last friendly before the Games that has alerted the staff . "Since Julio Lamas arrived, Japan has changed the way of playing and, above all, of composing the team," explains Luis Guil, the best spy that Sergio Scariolo has been able to find to prepare the Japanese scouting. The Italian's assistant is, since 2019, head coach of the Saga Balloners of the B. League. Guil explains the merits of Julio Lamas: "I think that his determination all these years has been to change something that was difficult in Japan, which was the size of the players, since they are very small. He has used less talent and has made the team go up physically. Hachimura and Watanabe have given the team physical stature, plus Edwards who is a nationalized American player, and Baba, who plays in Australia (Melbourne United). And he has chosen because the classic small Japanese point guard who always played, has converted deuces to the position of one ".
"It's the United States style, with another level," Guil sums up, because "they are very good in the open field and you have to be careful that they have many multi-position players. Hachimura can play 3, 4, 5. The fives can shooting ... A lot of running, a lot of playing of everything, and that is difficult to defend ". And he finds them more similar: "They play very European, very Argentine; and very Argentine means very Spanish: a lot of extra-pass, a lot of sharing the ball, important defense and counterattack. It resembles Argentine and Spanish teams. Before they shot without sense. They play very well. " Guil asks Spain to take advantage of its tall players: "We will have to take advantage of our stature in the big players, which is a bit of what China did in the two games that beat them in the standings."
Basketball has grown in Japan in recent times. It is the third team sport, behind soccer and baseball (sumo is religion), but it has become firmly established. In three years, the league, currently divided into three divisions, is going to close. The participating franchises will have to have a minimum budget of between $ 11 million and $ 12 million, which means that, in Japan, some of the best Americans outside the NBA will play. There are already clubs with 20 million case budgets and coaches, like Luis Guil's case, sign with medium-term projects, between three and five years.
The Japanese basketball sensation goes by the name of Rui Hachimura (8-2-1998). Born in Toyama, trained in Meisei and modulated in Gonzaga, Luis Guil explains that, in Japan, he is "like Rafa Nadal or Pau Gasol; an icon of sports and advertising brands in Japan". Then he explains his qualities: "He can do everything. He plays four and can play three. He plays the low post well, he runs the field well, he knows how to face one against one. He shoots three, he can play pick and roll as a handler or as a finisher ... It is complete, it can do many things. It competes at 500% Hachimura. " The other figure is Watanabe, well known by Scariol, who has had him in the Raptors: "He is not a ten in anything but he is a seven or an eight in everything and he has points in his hands" .
Photos from as.com