The Madrilenian does not lose hope of being in Tokyo and Scariolo will wait for him, but without taking risks. Spain is already in Las Vegas and is training today.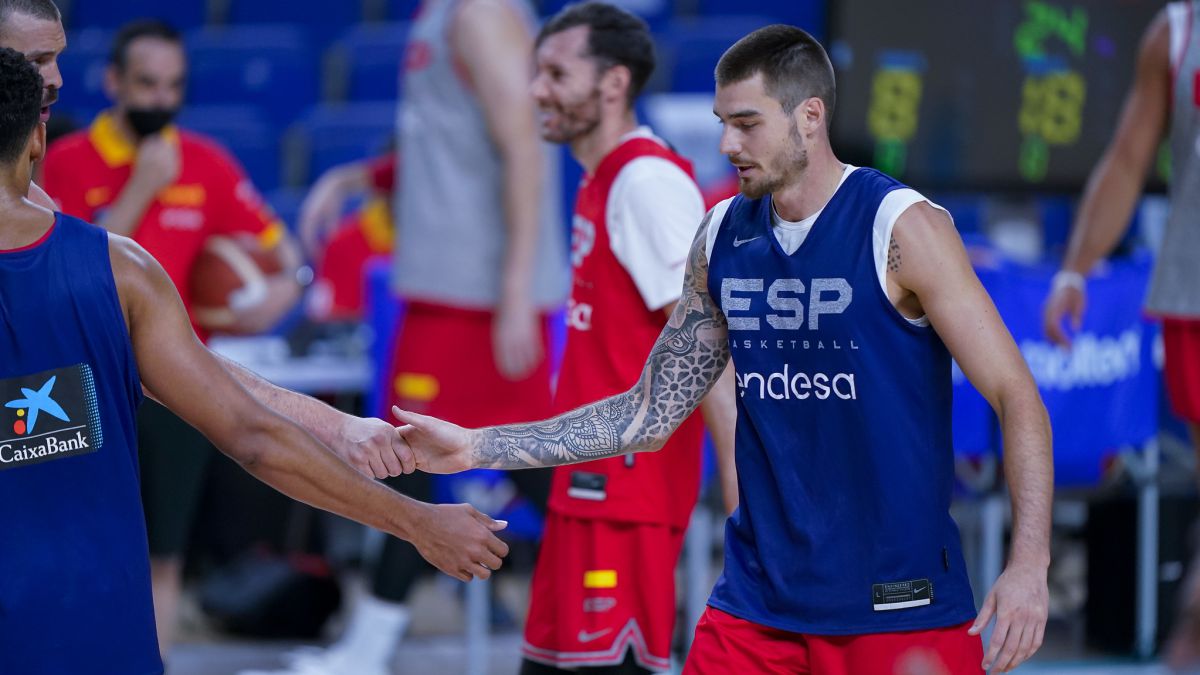 Juancho Hernangómez has faith in being at the Tokyo Olympics and will rush to the end, which has a date. On the 19th, a day after facing the United States, the 12 chosen will fly to Dallas and, from there, to Tokyo. The other group, of three players, will return to Madrid. For the moment, Juancho arrived in Las Vegas like the rest of the group after a long but placid flight that landed before 2:00 p.m. local time in Las Vegas. Logically, it was one of the talk of the flight, since having hardly any options after being diagnosed with a grade 4-5 acromioclavicular dislocation in the left shoulder, the injury is not as serious and has opened the door to its presence in Japan.
Juancho's left shoulder shows signs of recovery, but no one is able to say for sure if it is enough to make it to the Olympics. It is obvious that for the player it will not be. He has wanted to be in Las Vegas and although the Minnesota doctors are going to explore the condition of his shoulder, not only that diagnosis will be decisive. Scariolo will wait for him if there are options because the player is crazy to be among the twelve called up, but no one will risk a relapse or, what is worse, an aggravation of the injury. The health of the player comes first, even before his desires.
We will know the first clues about Juancho this Friday. After the activation session that the team did in one of the multiple rooms of Mandalay Bay, and resting in their rooms at the Delano hotel, they will hold their first training session in Las Vegas, a city that is already free of restrictions, and open to the public. for one hundrerd. The mask is mandatory only at the airport and, although there are still traces of the pandemic in some closed establishments and shows, it is no longer in use and Las Vegas, 'America's playground', has returned to normal.
Photos from as.com