Juancho: "Luka Doncic? It's on another level, it's a nice challenge"
The National Team player, Juancho Hernangómez, has valued his team's victory against Iran in the second preparation match for Tokyo.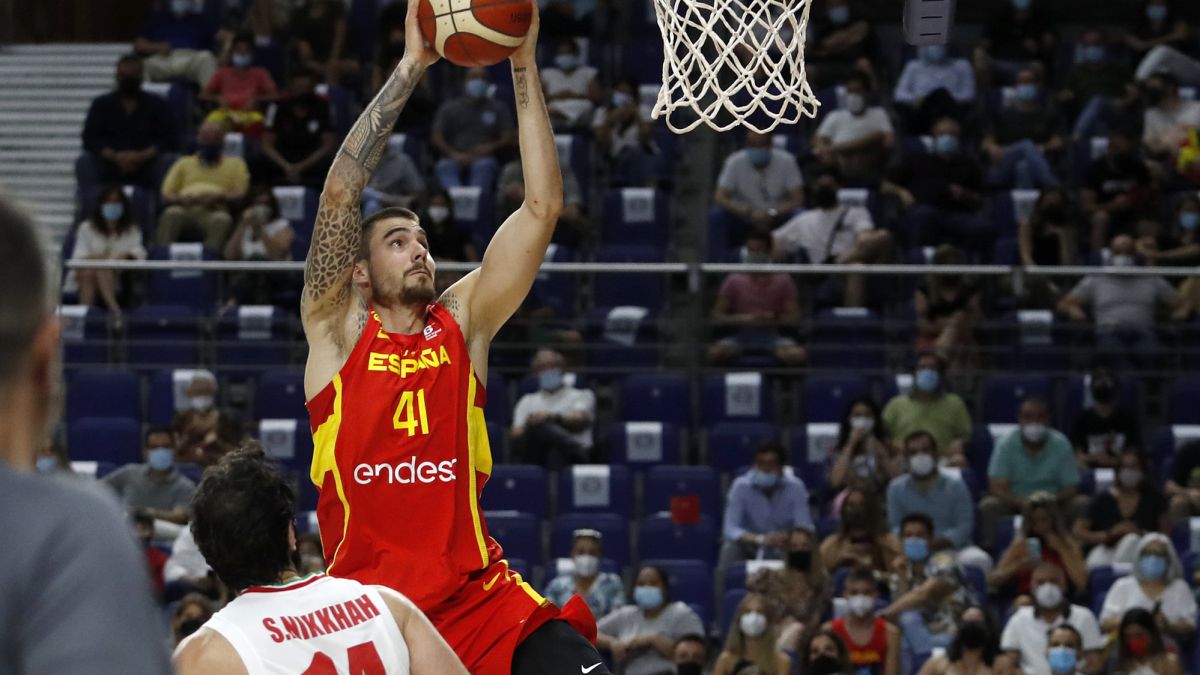 The power forward of the Spanish team Juancho Hernangómez considered that Luka Doncic, star of Slovenia, the team that completes the group of Spain in the Tokyo 2020 Games after winning the pre-Olympic to Lithuania, is "at another level" and playing against them which will be "a nice duel" .
"Yesterday the game was a great game, two great teams and Luka is at another level. What am I going to tell you, he is one of the three or four best players in the world, it is a beautiful challenge, apart from the friendship we have is going to be a very competitive match and give everything, "said Juancho after the second friendly against Iran (96-53) .
The inside of the Minnesota Timberwolves, who scored 9 points and captured 4 rebounds on Monday against Iran, acknowledged that Spain had a "hard time getting into" the game, and it is something they must "learn" from, because in the Games "no there will be room for error ".
"This championship is different, in others you can start slower, here if that happens you are out in crosses or in groups. We already know the teams that are in the group and we have to start strong from the beginning. We have three more games that are very important ", he valued, in reference to the two friendlies against France and the United States with which they will close the Olympic preparation.
On a personal level, Juancho admitted that he has "not played for a long time" so his goal is to "regain the rhythm" to reach "one hundred percent" and he was "very happy" to play again in La Familia, a group in which several of its players face what could be their last championship.
"The transition begins next year, possibly the last championship of many, it is sad but that is life. They have left a legacy that is pressure, objective and uncertainty, but the kids are very hungry and we want to go for everything" , ended
Photos from as.com