Juancho can go to Las Vegas in search of the miracle
The power forward's shoulder is better than the first tests said. You can travel to the United States, get checked, and decide whether to go to Tokyo.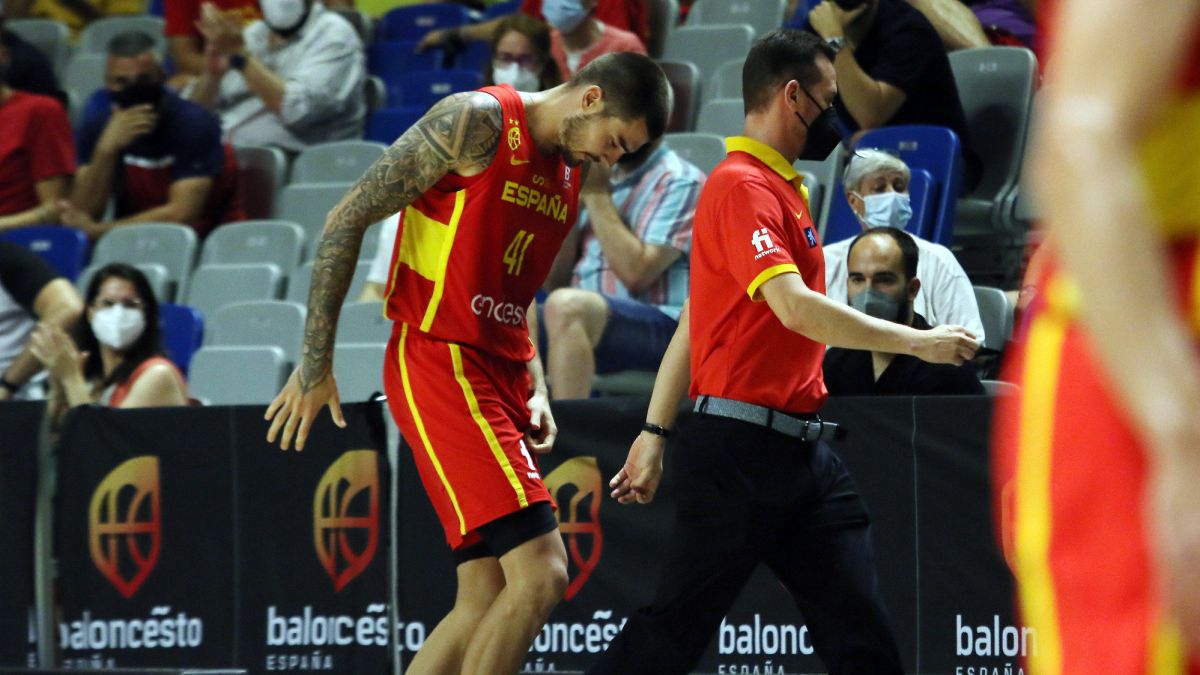 Juancho Hernangómez could travel this Thursday with the Spanish National Team to Las Vegas to be explored by the Minnesota Timberwolves doctors and perform complementary tests that reveal exactly the diagnosis of his left shoulder injury, which is better than the first tests said . This means that, although they are few, to this day there are still real chances that Juancho Hernangómez will be at the Tokyo Olympics.
Juancho Hernangómez was injured last Thursday in Malaga in a friendly match against France after a hit with Fall. Immediately transferred to the Quirón Clinic, just 300 meters from Carpena, he was diagnosed with a grade 4-5 acromioclavicular dislocation in the left brain that left him without the Olympic Games.
However, the Madrid power forward has felt better as the days go by and the injury might not be so serious. The player, like crazy for being at the Games and helping Scariolo's team, has seen an open door and can take advantage of the trip to the United States that the National Team will make this Thursday to get on the plane that goes to Las Vegas and meet with the doctors from Minnesota Timberwolves to have the affected area checked. They would be the only ones who could give the green light to their participation, although knowing the precedents and the meticulousness with which the NBA franchises work, the miracle seems difficult.
The truth is that Juancho Hernangómez appears in the list of athletes that the COE provided at the beginning of the week, although that document may undergo variations with the necessary modifications due to injury. It was Pau Gasol who slipped this Tuesday night that the door for Juancho was not closed and, as AS learned, there are real options that Juancho will travel to Las Vegas this Thursday in search of a miracle.

Photos from as.com