Jon Rahm reveals the story of his birth clubfoot
The 26-year-old from Bizkaia debuts today at the British Open and in the previous one he explained a malformation that had to be operated on with 20 minutes to live.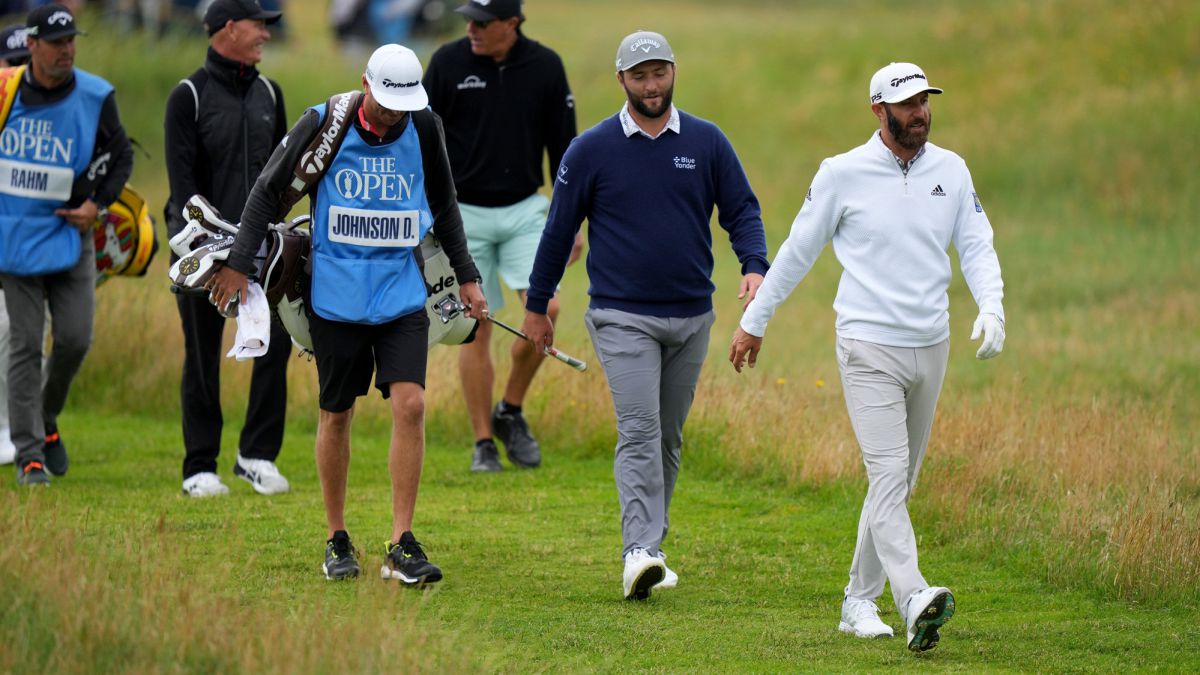 A story of overcoming. This term that accompanies many hits also has a strong connection to Jon Rahm. The Barrika player (26 years old) who last month achieved his first major by winning the US Open and who is looking for the second at the British Open from today has told, at the request of a British journalist, all the details and difficulties that he faced. It has led to birth with a congenital anomaly popularly known as clubfoot.
Rahm underwent surgery as soon as he was born, his childhood was limited by a long treatment and he has even had to adapt his swing to a reduced ankle mobility that will accompany him for the rest of his life. When asked about the reason for his short swing, Rahm replied: "My swing coach is Dave Phillips, he is who I have been with for the last eight years. I have not tried to change my swing for more than 10 years, it is the swing that I have, although I have become more agile and strong in some parts of the movement, which could allow me to change it slightly, there are some other parts where I have certain physical limitations so I do not deviate from that. I have been able to slowly improve my game with what that I have and learn to hit different strokes without having to change the keys of my swing, that is perhaps one of the keys to my consistency. Not changing, playing with what I have and trying to do my best. "
'What physical limitations are you referring to?' Asked the aforementioned journalist. And Rahm first elaborated publicly: "I have been a professional for five years. This is the first time I have been asked this question in a tournament and I am tired of hearing that the reason I have a short swing is because I have the hips too close together or things like that. For those of you who don't know, I was born with a clubfoot on my right leg. That means my ankle-length leg was straight, but my foot was turned 90 degrees inward and basically up and down. So when I was born they broke my ankle bones, they put me in a cast from the knee down when I had only been in the world for 20 minutes and every week I had to go to the hospital, so from the knee down my leg did not grow at the same rate " .
What does it mean and how does it affect you for your beating? "I have very limited ankle mobility in my right leg, which is also a centimeter and a half shorter than my left. So what I mean by limitations is that I can't make a full swing because my right ankle doesn't have the mobility or stability needed to do it. So from a young age I learned to be more efficient at creating power and more consistent with a short swing. My ankle just can't support it. I arch my wrist and that's how I hit. the body dictates how to swing is the key. That's why Dave has been a great help for me when I started going to TPI with the Spanish Golf Federation, because he taught me how my body moves, what I can, what I cannot do , and the way to be more efficient. The important thing in my case is the right foot because the ankle does not move much and it will not move more than it moves now. This is the biggest lesson I can give to a young player . Do not try to copy me, what bus make your own swing ".
Photos from as.com