James: "I don't know where I'm going to play, it's a complicated subject"
The Colombian spoke on his Twitch channel and does not seem to fix his continuity in Everton. Italy catches his attention, but at the moment he doesn't know anything.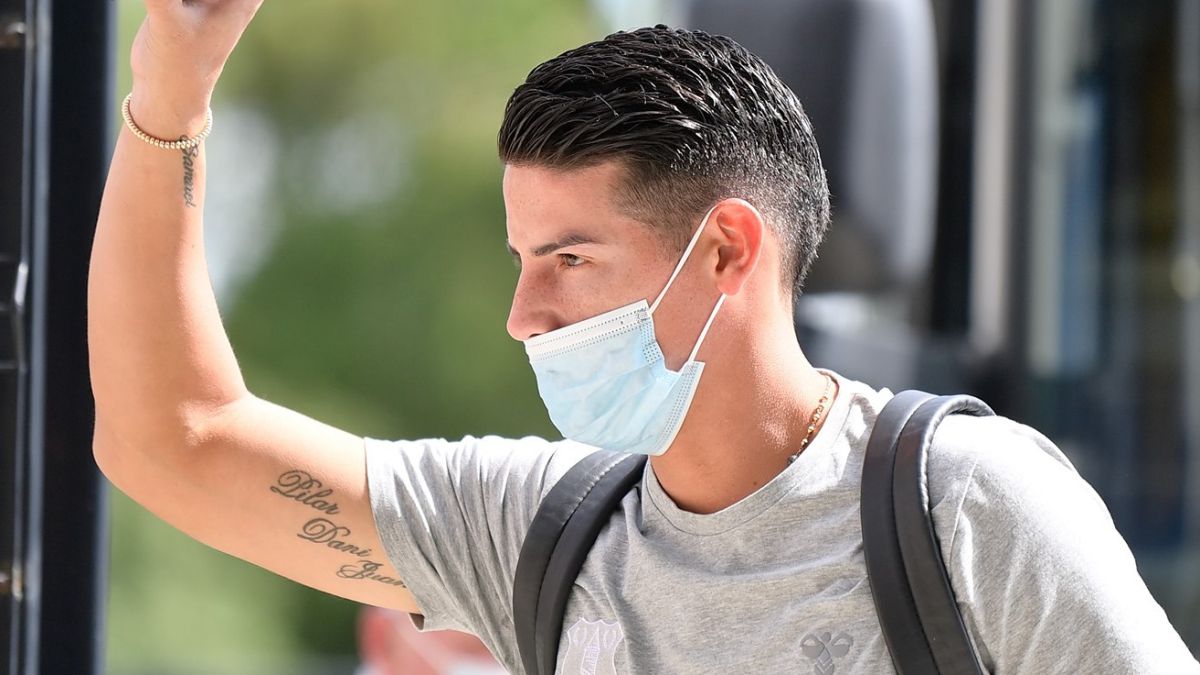 James Rodríguez returned to his video game broadcasts on Twitch and took the opportunity to talk about his current affairs, answered questions from his followers and left on the air his continuity in Everton in England. Despite having a one-year contract, he said he does not know if he will stay or if he will go on the market.
"They are asking me a lot where I am going to play. I don't know, the truth is, it's quite a complicated issue. Let's see what happens. I don't want to say yes or no, because I don't know. I'm training well and hard (...) I don't know what's going to happen, I don't know where I'm going to play. In football and in life we don't know anything. I'm training hard, preparing well, training for myself and that's it. Present and present is here, I am training hard for everything that is coming, "said James.
When they insisted on his future, the Colombian replied that he will go to a place where they want him, something that Everton would not be happening at this time with the arrival of coach Rafa Benítez.
"I don't know where I'm going to go, where they want me, you have to be where they want you, or else you can go," said the midfielder. A few hours ago, the Spanish journalist Edu Aguirre reported that Benítez would have told him to look for a club because he would not have him for this season.
More from James on Twitch: Italy, Luis Díaz and Selección
Serie A catches his attention: "In which league would I like to play? a good option, but in the future I don't know if it will happen. Italy is still missing, it would be good to make that record ".
Real Madrid: "I don't think I will return to Real Madrid, it is a closed cycle and it will not be repeated."
His future in the Colombia National Team: "I don't want to talk yet, it is a topic that I want to touch on at another time, in the short-term future. As I said, many things are being thought at a personal level and it is not the time to talk about this. Let's see what happens. Of course, wishing well to my teammates, to the National Team so that I can go to a World Cup and always do well, I am one more fan ".
Luis Díaz and his performance in Copa América: "Very well, he made a very good Copa América. Scoring 4 goals in a few games is complicated and it is good that players like this go out for the future of Colombian football. We are very happy for him and that he continues on the right track ".
Photos from as.com