The arrival of Benítez to the Everton bench made him presage. Liverpool Echo explains that the player has been told that offers are being heard for him.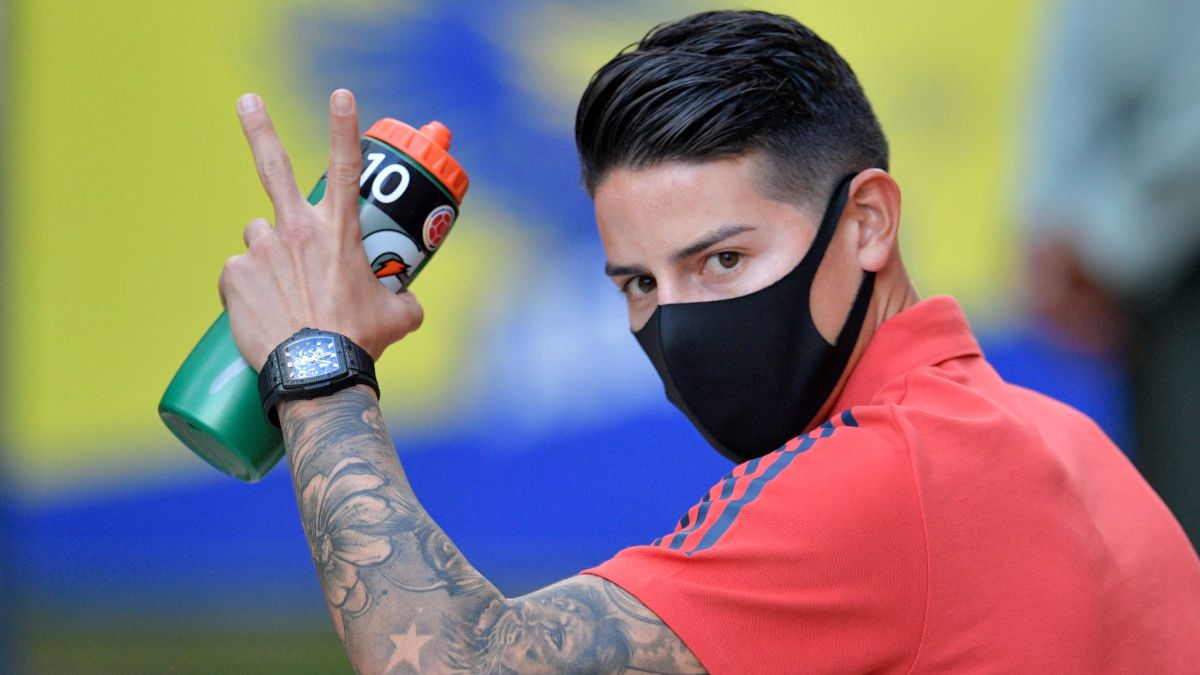 James is back on the market. At 30, the Colombian once again experiences a situation of uncertainty regarding his future. Everton, according to the Liverpool Echo, has informed him that if an acceptable offer arrives for him, they will let him go. It is not a capital piece in the idea of Rafa Benítez. Since the appointment of the Spanish, the possibility was looming. James and the Spaniard had not had the best of relationships during their time together at Real Madrid and it remained to be seen what would happen next.
Liverpool Echo confirms that the Colombian has been told that he will be allowed to leave if an acceptable offer arrives for him. James had an injury-marked final season at Everton under Ancelotti. Later he received the setback of not being included in the list of the Copa América by Colombia, which caused some controversy. The player explained that, at the time, he was physically fine, while his federation claimed that he was still injured.
James arrived at Everton in 2020 free. His beginnings at the Liverpool club were promising and the team functioned as he set. But his physical problems coincided with the team's downturn and his aspirations waned during the season. Now Everton have commissioned Benitez to rebuild after years of spending money. It is aimed at modest signings and cutting salaries. James wouldn't fit in. From England it is suggested that Lingard could take his place in Everton.
Photos from as.com