Ismael Gutiérrez: Fabián's cousin shared by Betis and Atlético
Malaga has presented Ismael Gutiérrez. It comes on loan from Atlético, which shares its property with Betis. The people of Malaga have a purchase option.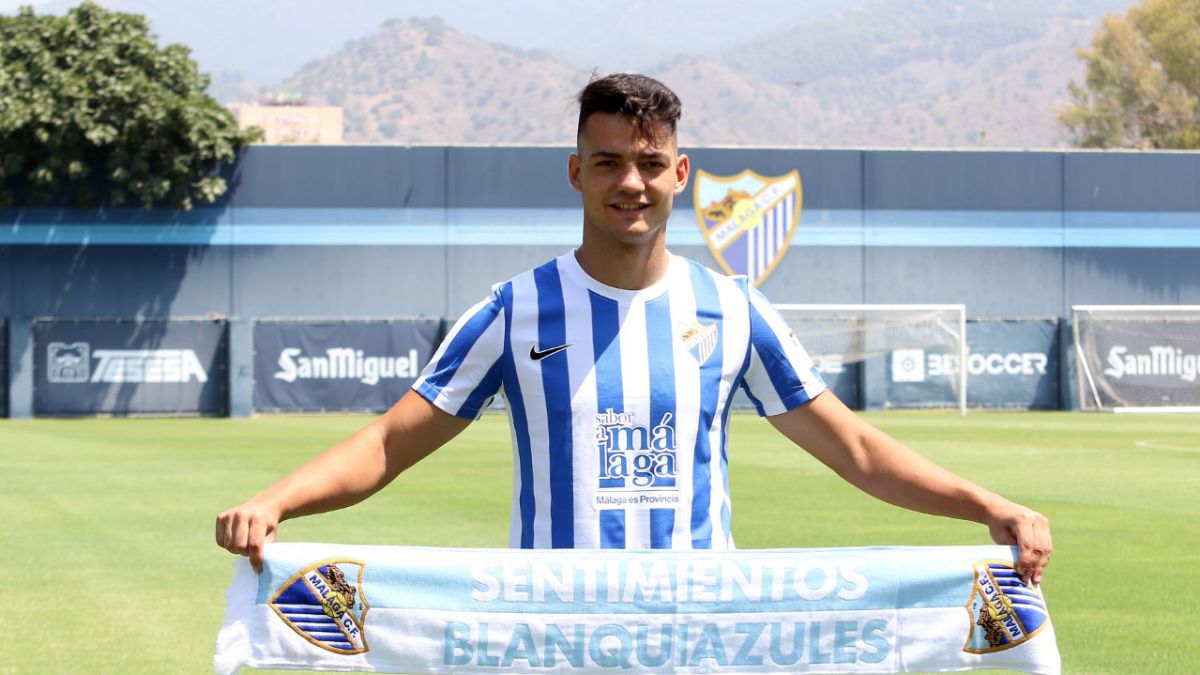 Málaga has presented Ismael Gutiérrez (Los Palacios y Villafranca -Sevilla-, 7-8-2000) one of its four signings along with Javi Jiménez, Paulino de la Fuente and Brandon. It comes on loan from Atlético, which owns half of its property; the other 50% is from Betis. The people of Malaga have an affordable option to purchase the red-and-white part that is around 500,000 euros.
Manolo Gaspar, the sports director, spoke the first words. "I want to welcome and thank Ismael. He and I know and are aware of the effort you have made to come here. He has done everything on his part. For him it is a great opportunity ". Ismael corroborates it. "I knew it was a great opportunity to come to a great team that is in Second. I know many things about the club. I have always followed him. We saw what was best and where I can believe that I can grow more. "
Objectives? "On an individual level I hope a season with a lot of minutes and that the team also has a good year. "I set the goal of playing minutes regularly. On a physical level I feel very well and with a lot of desire ".
Forged in the Betis quarry, Ismael made his debut in First with the Verdiblanco team in a match in El Sadar against Osasuna. The coach was Rubi. "At Betis I had difficult moments, but also beautiful years because I made my debut in the First Division." Then he went through Alavés where he did not have a leading role. Atlético, seeing their prodigious conditions, paid the Sevillian team two million euros for 50% of their pass. Last year he played at Atlético B where things did not go well because the second rojiblanco team not only did not ascend to Second as planned, but also suffered a double reduction to Third RFEF. To sum up. Betis and Atlético each have 50% ownership.
As a family detail we will say that he is a cousin of Fabián Ruiz. Both are from Los Palacios Villafranca. Fabián, who was also forged in the Heliopolitan quarry, is international with Spain and triumphs with Naples.
What is your true position? "I am happy in the center of the field. The coach asks me for a lot of desire and intensity. If I have to choose, pivot. The costumes have surprised me for good. Your colleagues help you a lot. "
Have you spoken with José Alberto? "Little by little we are talking about many things and he is giving me advice." Ismael will occupy the filial file and will have the number '26'. But he will only play with the first team and not with the second. A maneuver that will help Manolo Gaspar to square the salary limit.
Photos from as.com