Insigne, another 'Donnarumma case'
The forward ends his contract in 2022 and at the moment the negotiations to renew are stalled. De Laurentiis wants to cut his salary ...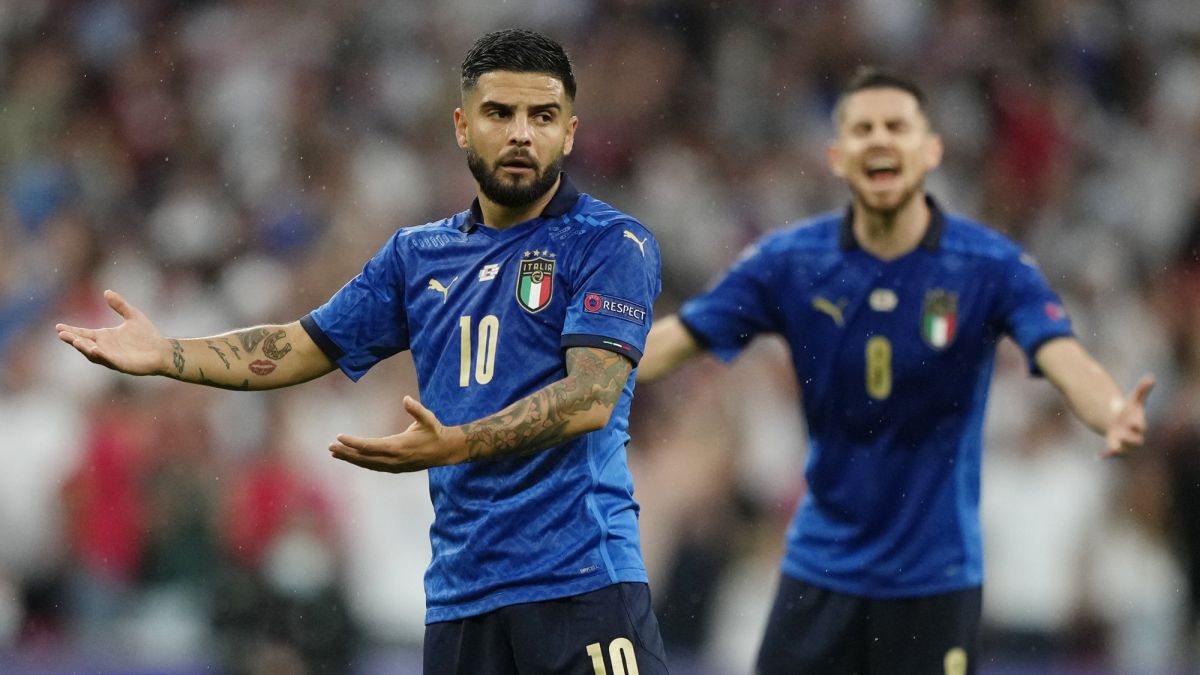 Lorenzo Insigne has lived an unforgettable course. Despite not having conquered the classification in the Champions League (shot on the last day of Serie A with the absurd draw against Verona), the forward has signed his best season with Napoli in terms of numbers, adding 19 goals and 11 assists in 48 games.
Roberto Mancini has made him a key man in the Nazionale, of which he was number 10 in this triumphant European Championship. The Neapolitan was an untouchable starter and scored two goals, one of which, against Belgium, was precious, historic and decisive for the move to the semis. If despite all that the winger does not live quiet weeks, it is because of his situation with the team of his loves, where he has grown up and of which he was always a fan. Insigne terminates the contract within a year and at the moment there is no negotiation to renew.
De Laurentiis stated that staying or not will depend solely on the player, since "if he wants to go to Europe" it is not the fault of Naples. The problem, however, is economic: the Partenopean entity wants to lower his current salary, 5 million net, something that the player does not consider fair. The 'Magnificent' is the captain of the team and also with Spalletti he will be one of the technical pillars of the project, he knows that he is a piece of the club's history. The Italian ended his relationship with Mino Raiola (now he is represented by Vincenzo Pisacane) just because he had no intention of leaving his city, but the outlook has changed and the complicated relationship with De Laurentiis could lead to a separation.
From Naples it is leaked that there are no offers for his transfer, which would cost between 20 and 30 million euros, and that there will be no discounts. With Milik, who in 2020 also had only one year left on his contract, the same thing happened: the Azzurri asked for between 15 and 20 million also in January. The risk is that Insigne, who dreamed of being 'the Totti of Naples', becomes another Donnarumma case, with a home idol grown up in the quarry who leaves the club in a bad way and as a free agent.
The striker, who turned 30 in June, wants to continue under Vesuvius (he wears the San Paolo, the face of Maradona and the club's crest ...), but does not accept cuts: a middle point could be to leave him the management of their image rights, something that Naples never grants 100%. The negotiation will be very long and will begin in the coming weeks, when Lorenzo will return from his vacation as European champion. De Laurentiis awaits you: they have a lot to say to each other.
Photos from as.com