IndyCar surrenders to Álex Palou
Legends of the American championship and rivals on the Spanish track, such as Newgarden, two titles, or Scott Dixon, six wound, praise the young Barcelona rider.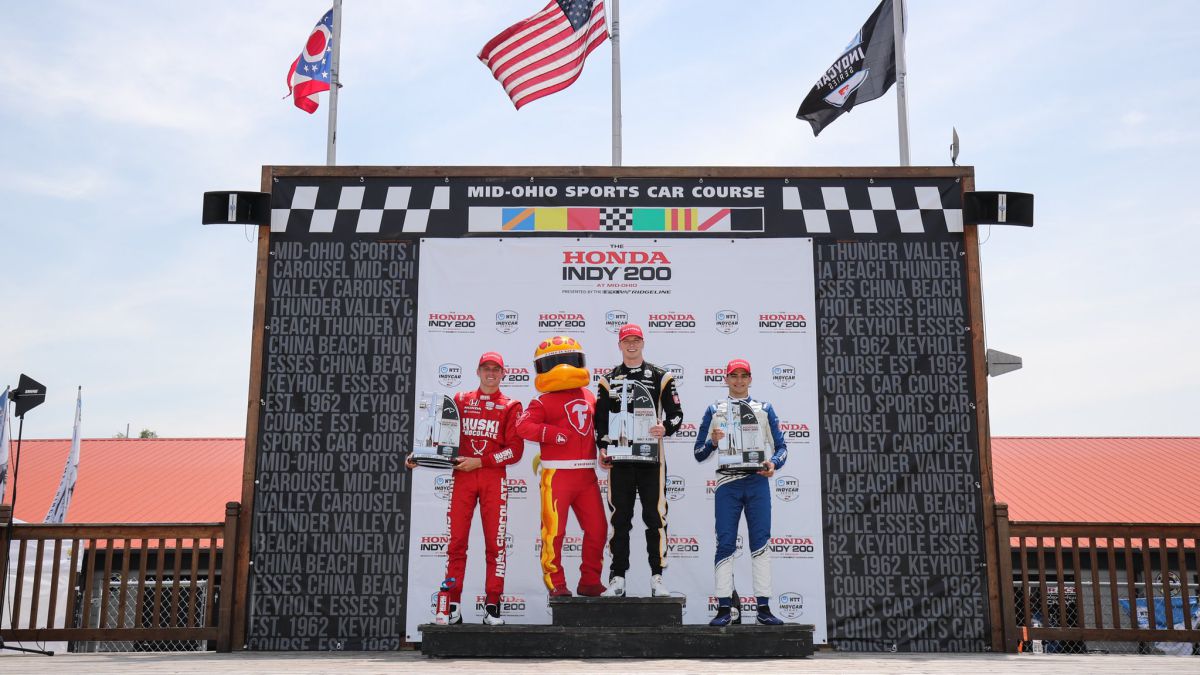 Alex Palou is surprising with his year in IndyCar. In his second season in the American championship and at only 24 years old, he has won two races and has been on the podium four more times, including his second place in the Indianapolis 500, in the 10 tests that have been contested so far.
Results that make him dominate the general with 39 points of advantage over Patricio O'Ward, and 56 over his teammate Scott Dixon. But not only are his results surprising, but also as a pilot of his youth he is capable of handling situations as if he were a veteran. Palou warned him after the 500 Miles, when Helio Castroneves left him with a bittersweet second step of the podium in the most mythical oval in the world: "It is not the same to win a race that is 200 laps to win a whole championship. I want to die to win the Indianapolis 500, but I have more to win the championship. "
And so he is running, Dixon style, being aware that everything that is adding brings him closer to the goal. In the last three races he has not gotten off the podium, he has masterfully handled the rhythms, the tires, the fuel and has avoided unnecessary clutter on the track, which is already making legends of the event praise the Barcelona man. Josef Newgarden, winner in Mid-Ohio and with two titles in his hands, is clear: "I would give Àlex the highest marks of all the young people. Definitely, I think he is the most complete. There is a great talent in this category from top to bottom, whether they are young, middle-aged or old. And among the newcomers, the young generation, he seems to be the most solid. I don't think it's a surprise what Alex is doing. He has become a good competitor, someone with whom you will have to fight. You have to be better than him and be consistent ".
And along the same lines, Scott Dixon, his partner on Chip Ganassi and the most successful driver with six championships, points out: "I know Alex is going to be strong. We have to keep our heads down and keep working hard. We have some interesting clues towards him. end of the season, "says the New Zealander. But he warns, and experience must always be listened to, that the Spanish advantage is far from decisive when there are still six races to go: "I had an advantage of 130 points, I think, at some point last year and it fell to 17 or 15 or something like that so it's going to be tight. "

Photos from as.com