Indurain wore his first yellow to attack
The Navarrese cyclist arrived in Val Louron on the run with Chiappucci. Indurain launched himself into a dizzying descent from the Tourmalet and waited for the Devil.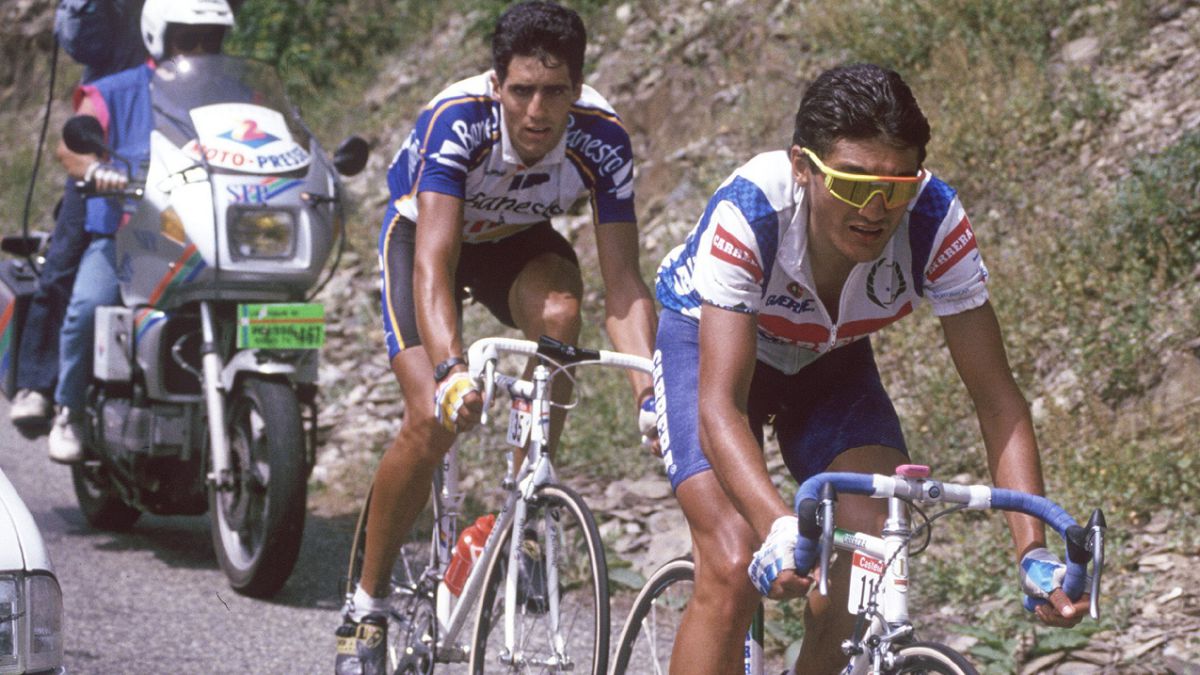 The inherited legend is that Miguel Indurain won his five Tour de France by rolling over time trials and dosing the rents on the mountain. And although there is a lot of truth in it, it should be remembered that his first triumph in the Grande Boucle came with an attack on the queen stage of the Pyrenees.
On July 19, 1991, the queen stage of that Tour, the 13th, was held. It was 232 kilometers with the Portalet, the Aubisque, the Tourmalet, the Aspin and the finish line in Val Louron. The previous day had ended in Jaca and it had been a disappointment that Banesto did not dynamite the race in Spain, especially when Greg LeMond, the current champion, faltered at the Somport. Nobody moved, to the astonishment of the public, the media and even the rivals themselves. There was another plan.
José Miguel Echávarri had a surprise. Indurain, who had won the Alençon time trial, the eighth stage, over 73 kilometers, finished fifth, 4:44 minutes behind Luc Leblanc, who had taken the lead in Jaca, and 2:09 behind LeMond, the supposed great rival. Shortly after crowning the Tourmalet, 66 kilometers from the finish line, the Navarrese jumped to launch into a dizzying descent. "Chiappucci is coming from behind, Miguel, he's a good escape companion," Echávarri later told him. He had already agreed with Davide Boifava, the director of the Race, that both ride together and distribute honors. Indurain waited for him. For the Aspin they passed with 2:13 on Bugno, Mottet and Fignon. On the home straight, the Spaniard tapped Claudio Chiappucci's saddle. It was the signal: all yours. El Diablo won the stage with wild differences. Indurain wore his first yellow jersey with 3:09 over Bugno. LeMond relented 7: 18.
Indurain then defended the leadership adequately in the Alps, won the Macon time trial, on the penultimate day ... And on July 28 he was crowned in Paris. This month marks 30 years.

Photos from as.com