In Argentina they confirm it: Laprovittola goes to Barça
The Argentine base, one of the 12 players who will be in Tokyo with his team, has a closed agreement with the Barça team for one season plus another optional.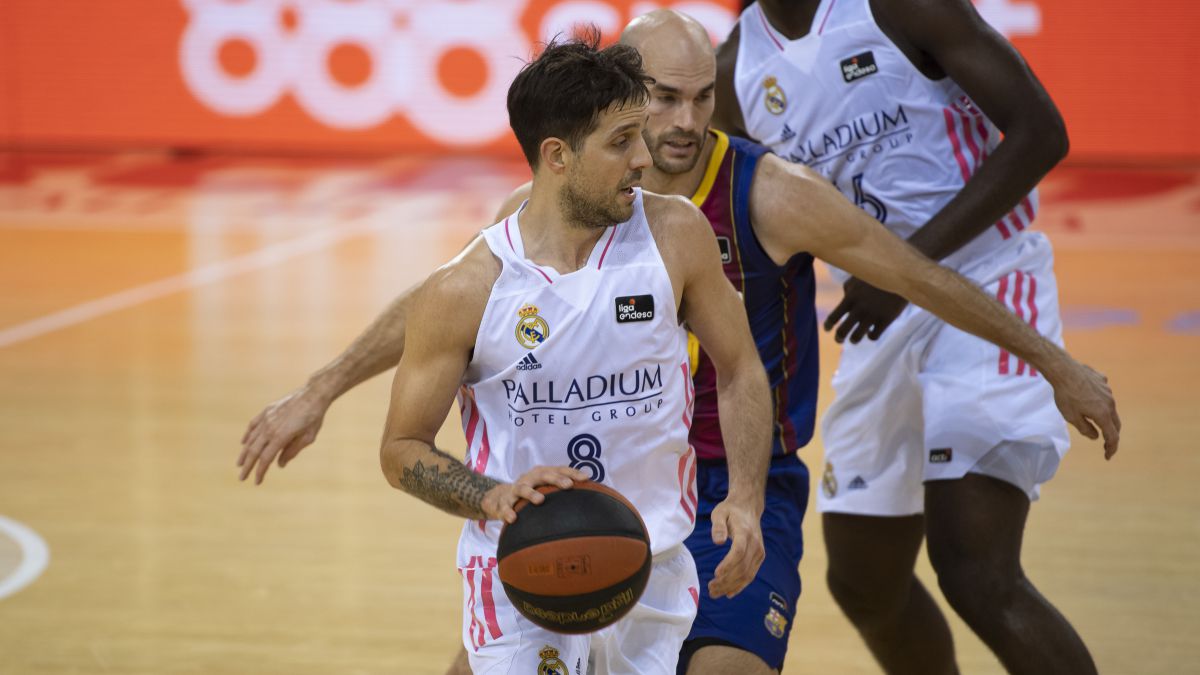 Nicolás Laprovittola will play for Barça next season. Sources familiar with the operation had informed AS that his signing had been fully agreed and that his incorporation had the yes of Jasikevicius. This Saturday, from Argentina, the specialized media Basquet Plus reports that his hiring by the Barça club is closed for one season and another optional. An interest, advanced by Eurohoops, that has set fast.
The one from Morón will be the second Argentine to wear both shirts after Pepe Sánchez, who made the jump from Barça to Madrid in 2008. And, according to Basquet Plus, the point guard has already had a conversation with Jasikevicius, his next coach. His signing has not yet been made official because Barcelona first had to release the players who were not going to continue, as in the case of Víctor Claver and Adam Hanga, a separation, the latter, announced this Friday.
Laprovittola spoke about his experiences and his career on the new social network Twitch, in a series of talks organized by the Argentine Basketball Confederation (CAB). The player told some secrets about his career: "I started playing basketball in '97, when Space Jam came out. There I told my old woman, I want to try basketball. We saw a parade of the Morón school, and that's where I started. We considered going to see the new movie now, going to the premiere, but we gave up. I'll go see her when I return to Argentina, with a good bucket of pochoclos (popcorn). "
He also spoke about what the NBA experience at the San Antonio Spurs meant for him: "The NBA world is different from anywhere else, I was in Europe and elsewhere, and there is nothing like it. You meet the best players in the world. Every night there is a player who is going to surprise you, who is going to leave. Every day, everything that is the structure, makes the player come out improved beyond playing or not. Going to the NBA is always a good step, be it for a short time or a very long career. Belonging to that world puts you in another place, in a place of privilege. I went to relegation in Estudiantes and after two months I was playing in San Antonio, that changed my life ".

Photos from as.com