In the absence of signings, pachetismo in vein
The Real Valladolid coach took the first crowd bath in the first preseason friendly, in which he was the main star.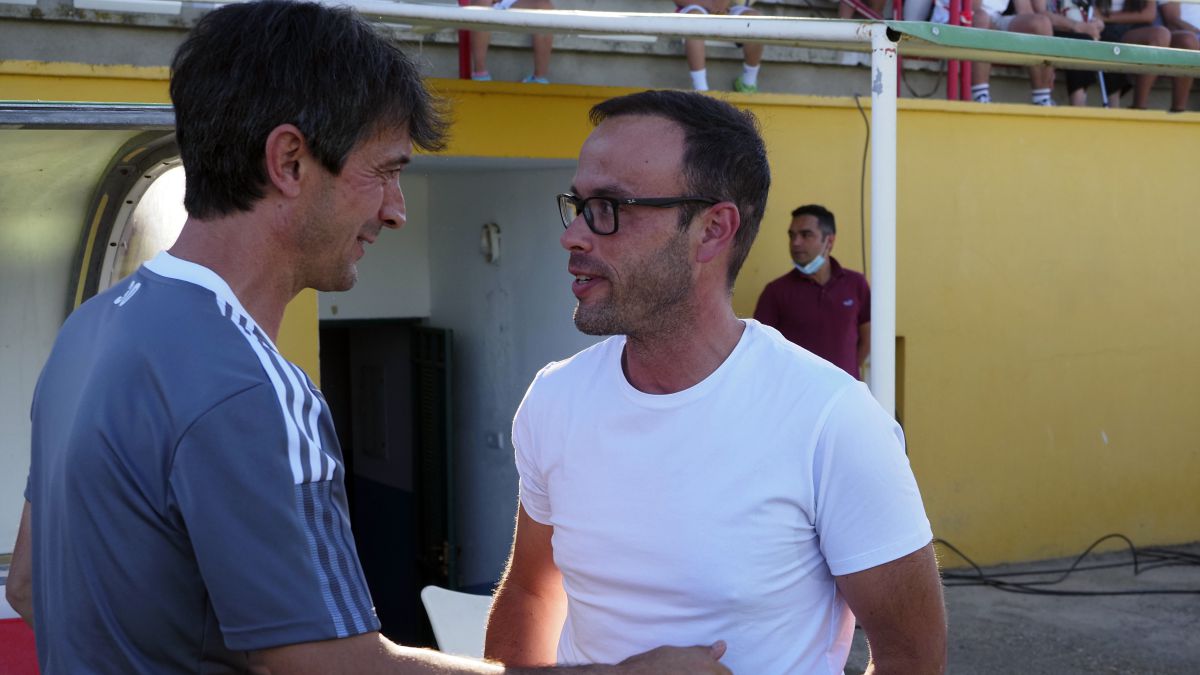 Since even before his arrival at Real Valladolid became official, Pacheta's nickname promised to become little less than that of a rock star. This Friday, exactly one month after the announcement, the Salas de los Infantes coach made his debut in front of the fans who so wanted him to be their leader and, as a result, no one was disappointed.
The coach said in several of the interviews prior to the beginning of the preparation that, walking through the Plaza Mayor, a man stopped him to ask him to give him back "the illusion." With his easy but determined verb, he is on it, as demonstrated by the great ovation he received in Tordesillas when he went to the Las Salinas bench, crowned with a grave cry of "great!" uttered by a fan. Due to his behavior, of the Blanquivioletas, there was not one who did not, sooner or later, be infused with Pachetismo in vein.
In the absence of signings to put to the mouth, José Rojo Martín is the main new face who brings the breath of fresh air that the long-suffering and battered fans of Real Valladolid need. Above his players, and even the locals, the coach was acclaimed before and after the match against Atlético Tordesillas. Not surprisingly, while he was attending to the media at the end, several fans were waiting for him.
One of them, Marcos, later recounted on his Twitter profile how, after encouraging him to run the squad "after two years of vacation", the white-and-blue coach responded with two pats on the back and a "Well, you'll see this year" . This closeness was also noticeable with the rivals, such as with his counterpart and former white-and-white, Miguel de la Fuente, whom he hugged and cheered before the start of the clash.
And it is that the discipline and intensity that Pacheta intends to impregnate his pupils (something seen so soon) are not at odds with familiarity, as has been seen throughout his career. The blanquivioleta started on the right foot, although with few conclusions to draw, although it was also interrupted by the several positives in COVID. Since the next friendlies will be outside the province, we will have to wait until the 31st, in Rioseco to see their next crowd bath.
Photos from as.com